9 Street Style Ways to Wear a Trench Coat ...
By Sophia
The trench coat is a classic wardrobe staple and there are many different ways to wear a trench coat this season. It's an item that you can pull out year after year without ever having to worry about it going out of style. The trench coat is ideal for transitioning between seasons and looks great worn with a range of different outfits. Take a look at these ways to wear a trench coat, as seen on the streets.
---
1

Classic Trench Coat and Shorts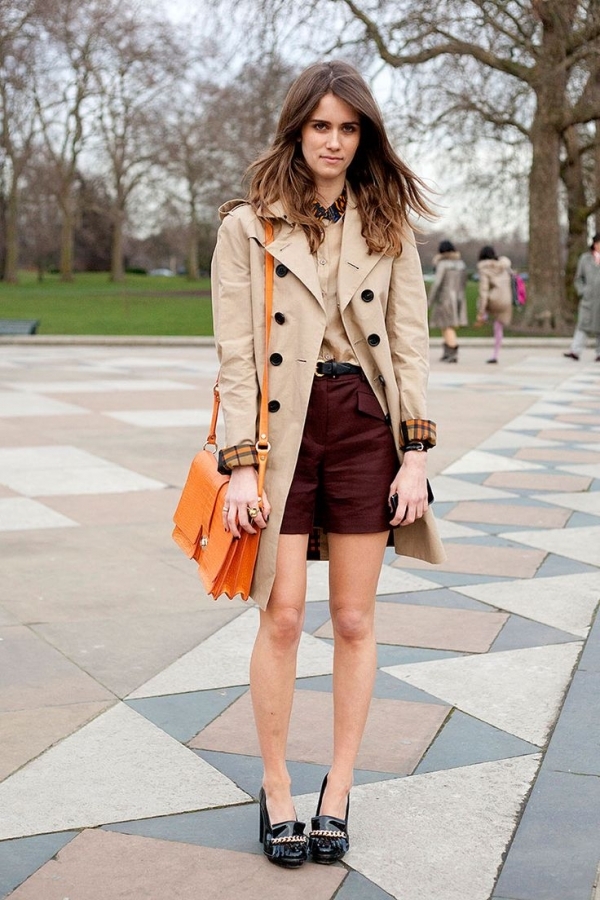 When it comes to ways to wear a trench coat, you can't beat the classic beige trench version for a range of styling options. This lady was spotted on the streets of London wearing her trench coat with a button-down blouse, tailored shorts, and patent pumps. A bright orange bag adds a fun touch to the outfit.
2

Classic Trench Coat and Bold Separates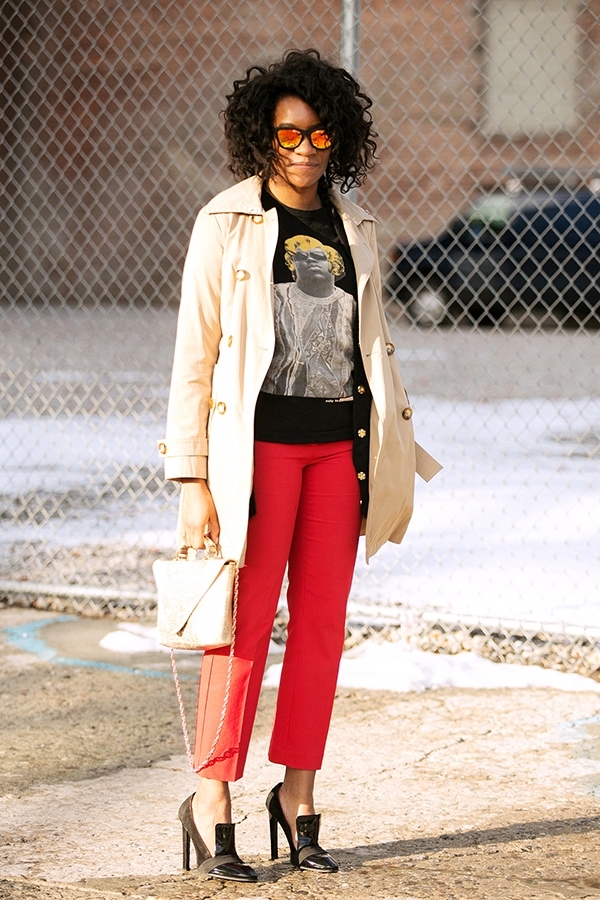 We spotted Danielle's trench coat look on Refinery 29. Her outfit mixes bold statement separates with classic wardrobe pieces. She wears a quirky black sweater with bold red trousers, patent heels, and reflective sunglasses. The classic beige trench coat ties it all together.
---
3

Classic Trench Coat and the LBD
Go back to basics by teaming your trench coat with a simple black dress. Jackie was featured on Fabsugar wearing her trench coat with a basic black dress. Strappy black sandals, oversized sunglasses, and a ladylike handbag complete her look. You could easily wear variations of this outfit and still be in style year in and year out.
---
4

Navy Trench Coat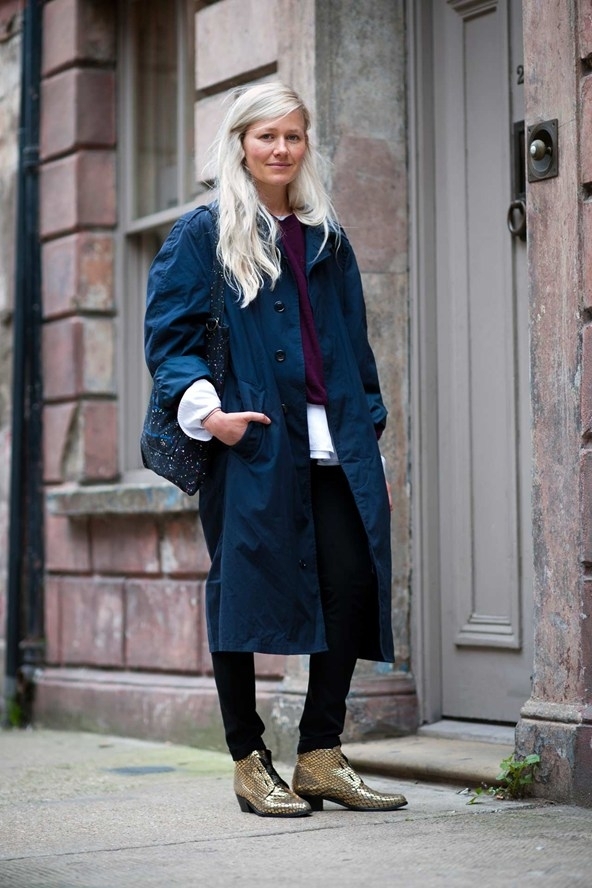 Here, designer Elise was photographed for Glamour Magazine wearing a navy trench coat. It's a nice change from the classic beige trench coat but something that is timeless and wearable in its own right. She teams her navy trench coat with skinny black pants, a burgundy sweater, and gold ankle boots. It's a casually layered look that is ideal for fall.
---
5

Army Green Trench Coat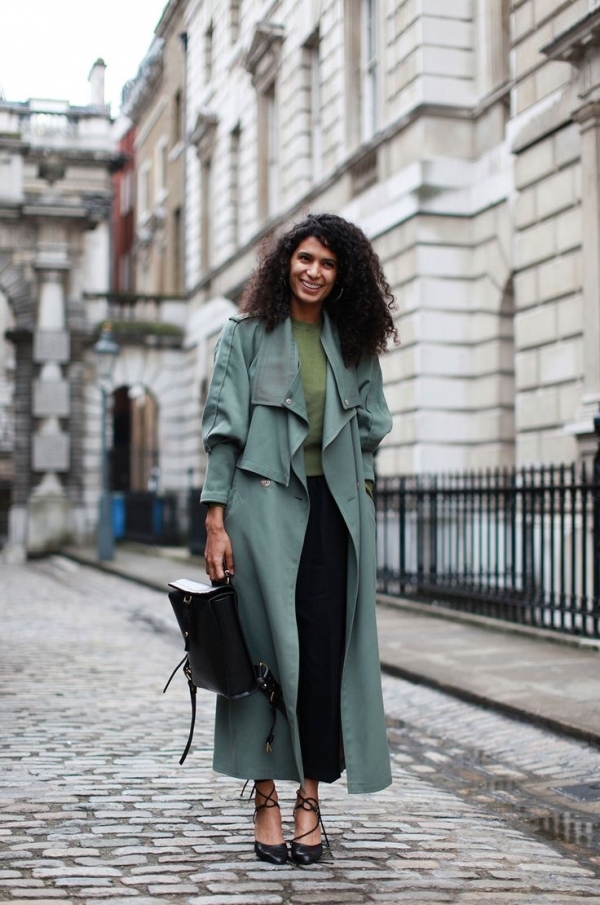 An army green trench coat is great for working a utilitarian look. This outfit was snapped by Victoria Adamson on the streets of London. This lady wore her long army green trench coat with a green top and long black skirt. Strappy black pumps and a boxy handbag complete the look. Keeping the coat and top in similar green tones helps pull this look together.
---
6

Khaki Trench Coat and Stripes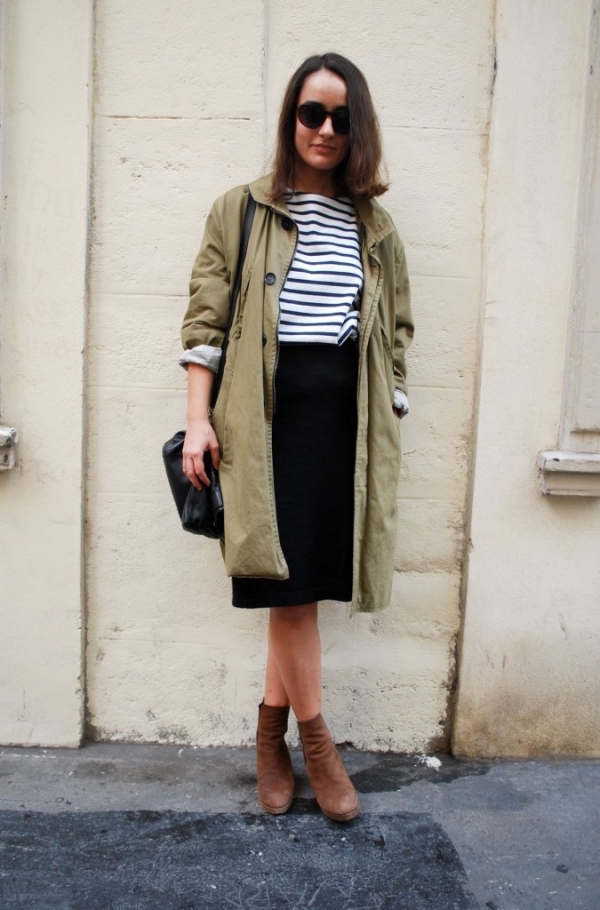 We spotted this casual off-duty look over on the Stylesight blog. A khaki trench coat teamed with a striped top, black skirt, and tan ankle boots looks effortlessly chic. It's the kind of outfit that's ideal for hitting the city streets in.
---
7

Dusty Pink Trench Coat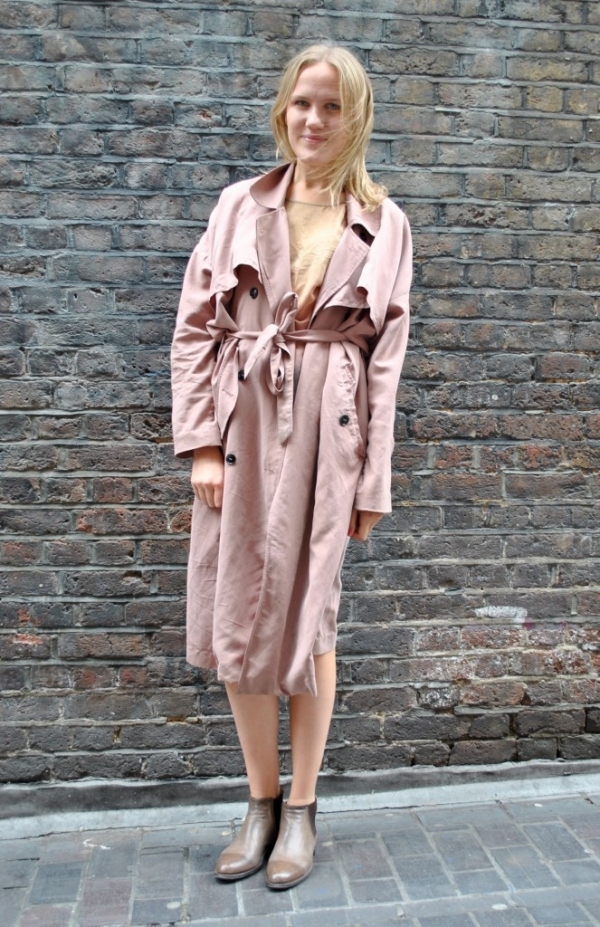 Trench coats can come in all sorts of colours. A dusty pink trench coat is a great alternative and is on-trend for this season. We spotted this lady wearing her pink trench coat on the Stylesight blog. She wears her coat nipped in at the waist and with a neutral top and taupe ankle boots. Tying an oversized trench coat in at the waist is a great way of giving it shape.
---
8

Trench Coat and Red Accessories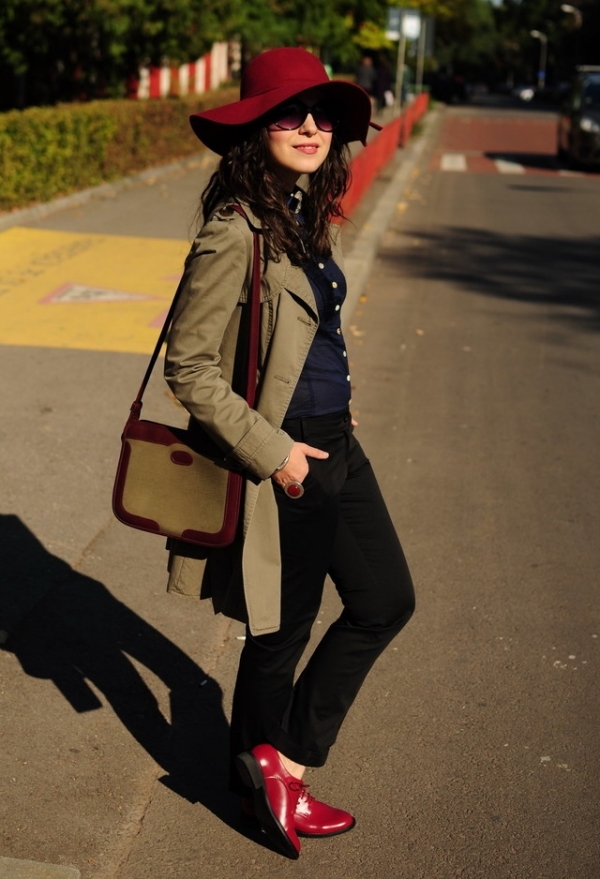 Miss Green from Vintagesphere wears her army green trench coat with punchy red accents. A red floppy hat and red patent shoes top off a basic outfit of black trousers and a trench coat. This is a stylish everyday look which is ideal for fall.
---
9

Classic Trench Coat and Leopard Print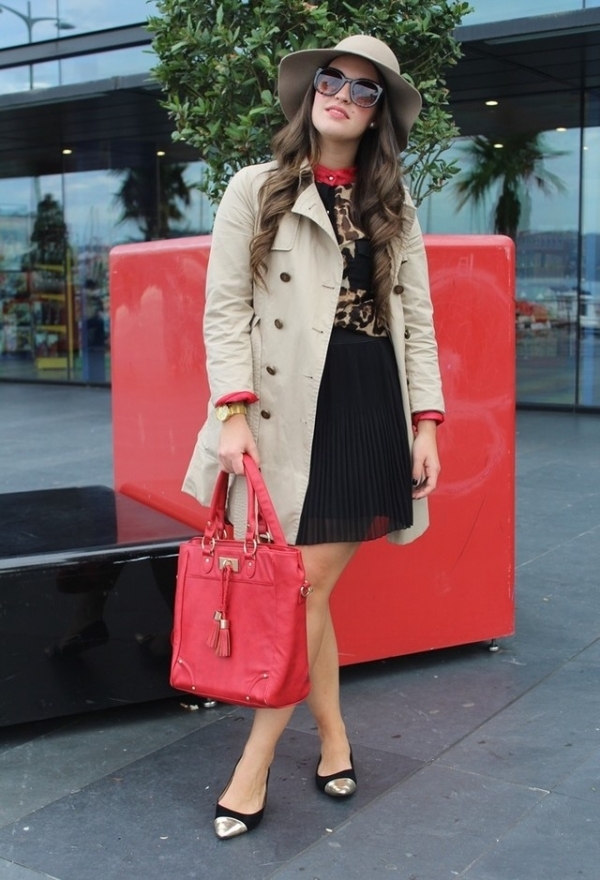 Blogger Irene from Poupéire wears her classic beige trench coat with a leopard print blouse and black pleated skirt. She also wears metallic capped shoes, a wide brimmed hat, and a bright red bag. The use of print and pops of colour add a fun twist to an otherwise classic look.
These are just a few examples of ways to wear trench coats, as seen on the streets. Do you own a classic trench coat? Which of these looks do you like best?
---
Comments
Popular
Related
Recent