There are so many fantastic ways to wear knee high boots this year. The trend has definitely spiked in popularity recently and it's easy to see why! Boots can make such a difference to any outfit. Whether you're dressing up a casual outfit or just pairing the boots with a dress, you're bound to turn heads. So, girls, you should definitely have a pair (or two or three) of them in your closet! If you're curious about the many different ways to wear knee high boots, this list will hopefully help you and give you some great fashion advice!
1

Sweater Dress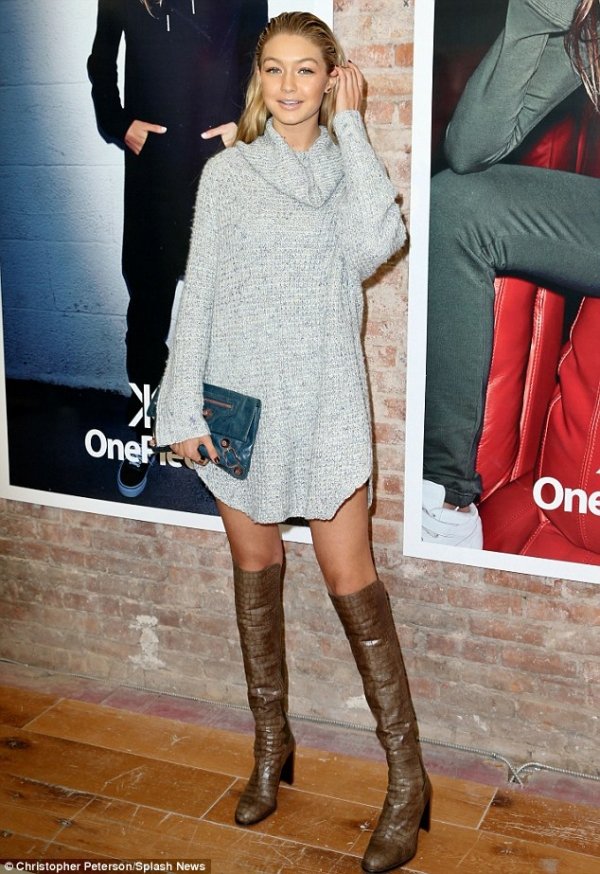 My favorite fall trend? Oversized sweater dresses! They're comfy, cozy, and stylish. What more could you ask for? The sweater dress is perfect for the fall because they're basically designed to deal with transitional weather. Whether it's a turtleneck sweater dress or just regular knitted one, adding some knee high boots can change the whole look and feel of your outfit. This is just one of many sexy ways to wear knee high boots.
2

Dress up a Casual Look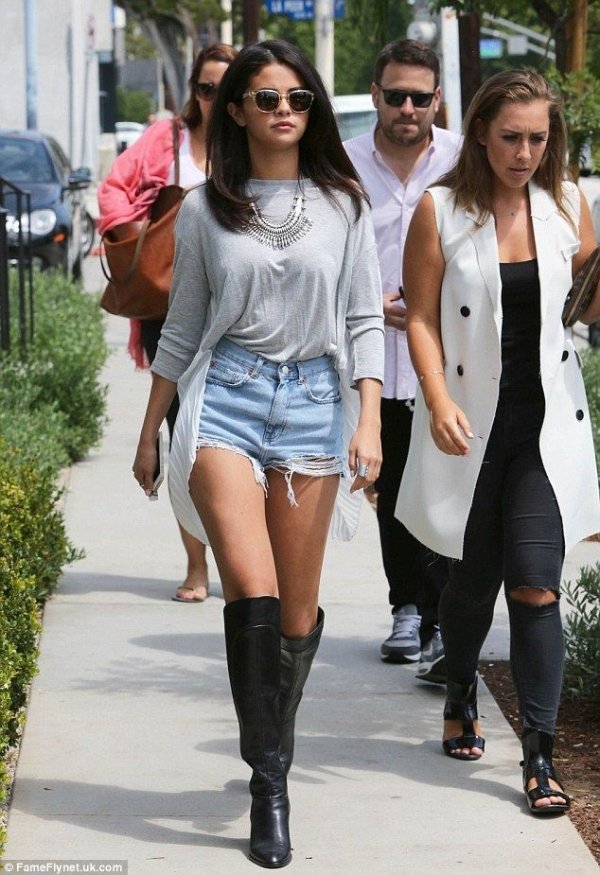 Isn't it crazy how shoes can seriously make or break an outfit? I mean, It has the power to take a super casual outfit and take it to the next level by making it appear sexier! Take your usual tee + shorts combo and swap your converse for a pair of leather knee high socks. The shoes will instantly earn you major style points.
3

Pair with Knee High Socks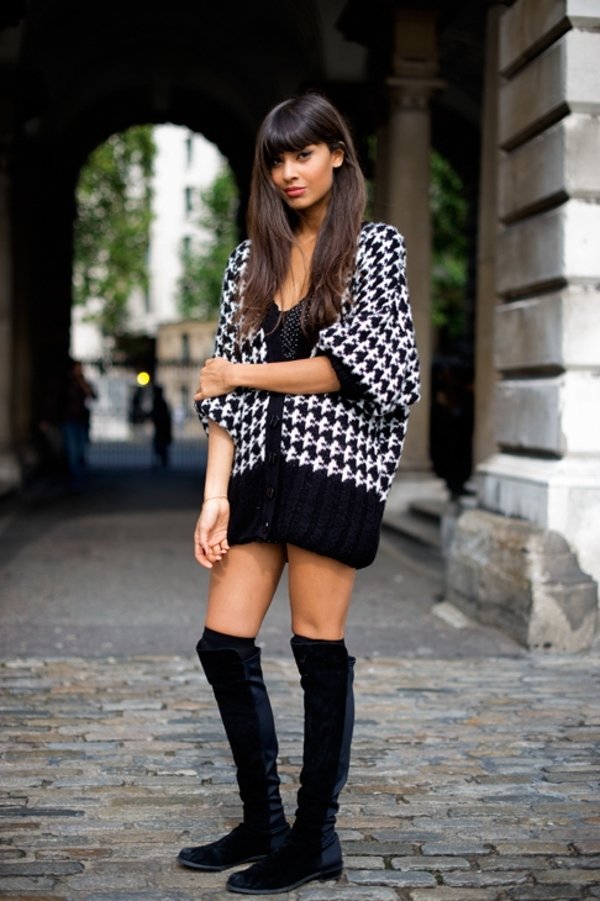 If you're going with the knee high trend, why not make a fashion statement with both knee high boots and socks? Yup, that's a thing. It's cute, girly, and totally in touch with the fall trends! You can use the socks as a chance to add a pop of color to your look.
4

Lace up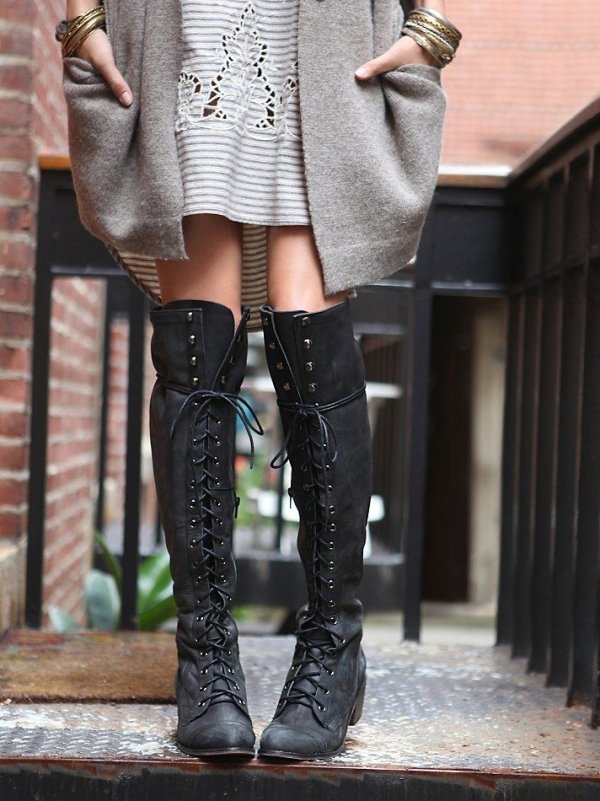 Lace up boots are so awesome! I think that's why combat boots are so popular. You can find beautiful lace-up boots on freepeople.com that would look great with just about anything. I'd pair it with some leggings and a graphic tee. How about you?
5

Neutral Colors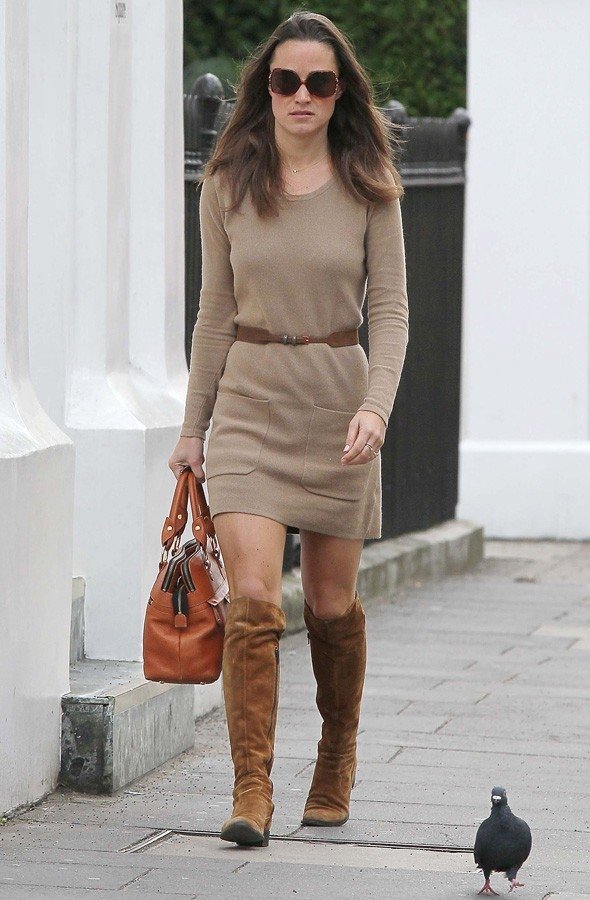 Neutral colors like beige, grey, and white always remind me of warmer times. That's exactly what I need in this current New York City weather! Anyone else with me? With this look, you can wear the monochrome and knee high boots trend all in one outfit.
6

Pair with Printed Dress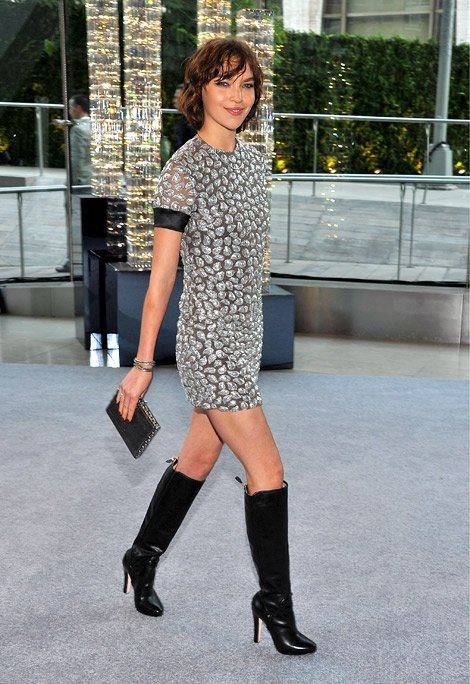 Printed dresses are such a fun way to show off your unique style! You can choose between different colors and patterns, whatever complements you the best. Pair the dress with some leather knee high boots to complete the look.
7

All Black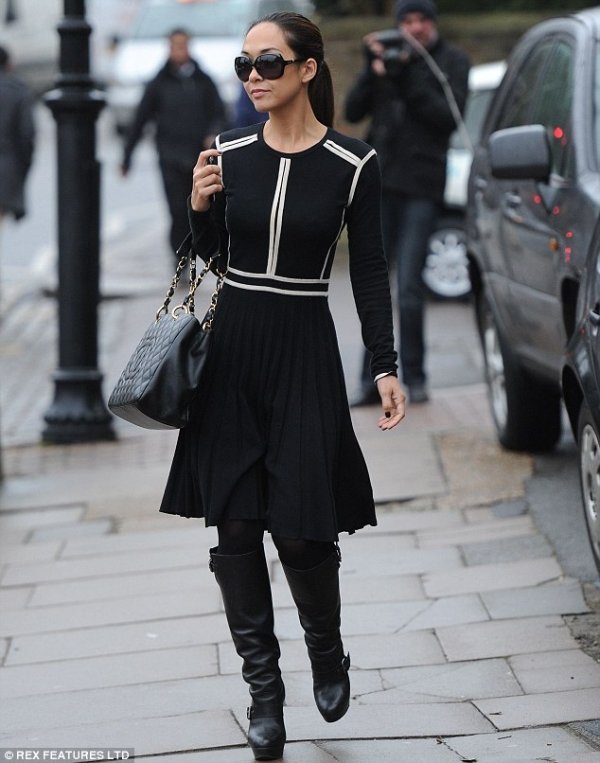 You can never go wrong with an all black ensemble! It's sleek, slimming, sophisticated and sexy. We all know knee high boots just add to your outfit's sex appeal so try to keep the look fairly minimal. Whether you're pairing the boots with a black dress or leggings, make the boots the focal point of your outfit.
Well, there you have it. These are just seven out of many awesome (and sexy) street style ways to wear knee high boots. Of the list, which look is your favorite? How do you like to style knee high boots?