There are so many awesome street style fall outfits that you should recreate this year! I personally love when this season comes around because I think it's SO much easier to dress. Layers for the win, am I right? Check out some of these street style fall outfits and let me know which ones you plan on recreating.
1

Leather Maxi Skirt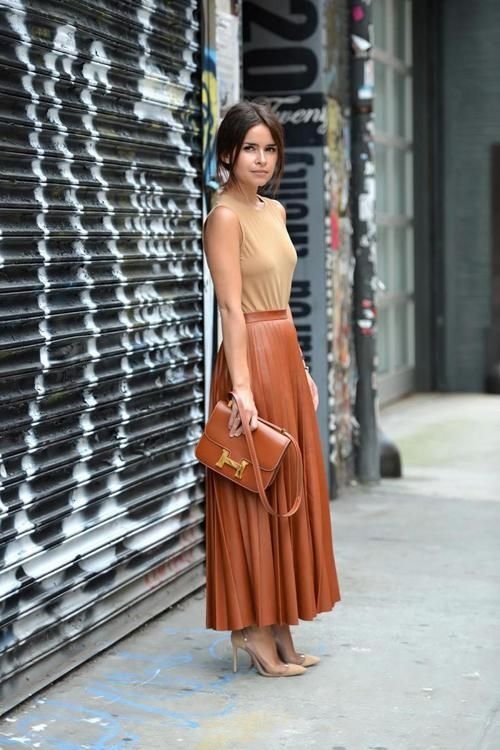 Reinvent the whole maxi look with a leather skirt! I actually really love brown leather - I think it's so cool because everyone always sticks to black. Pair some neutral colors with the skirt and you're sure to look like a serious fashionista. This is just one of many street style fall outfits that you can recreate this year.
2

Casually Layered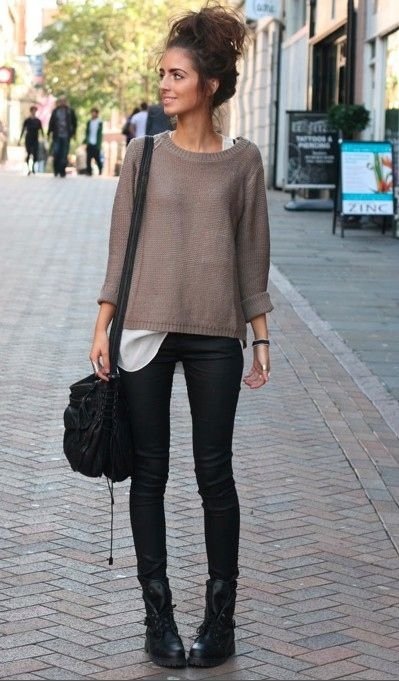 If you're like me, you love the fall because you LOVE layers. It's such a fun trend because there's so many different ways that it can be achieved! Personally, I'm a fan of throwing on oversized sweaters over tank tops. If the weather's chilly, I'll even pair a denim jacket over that. Layers keep you looking and feeling ridiculously comfy and stylish!
3

Leather + Oversized Sweater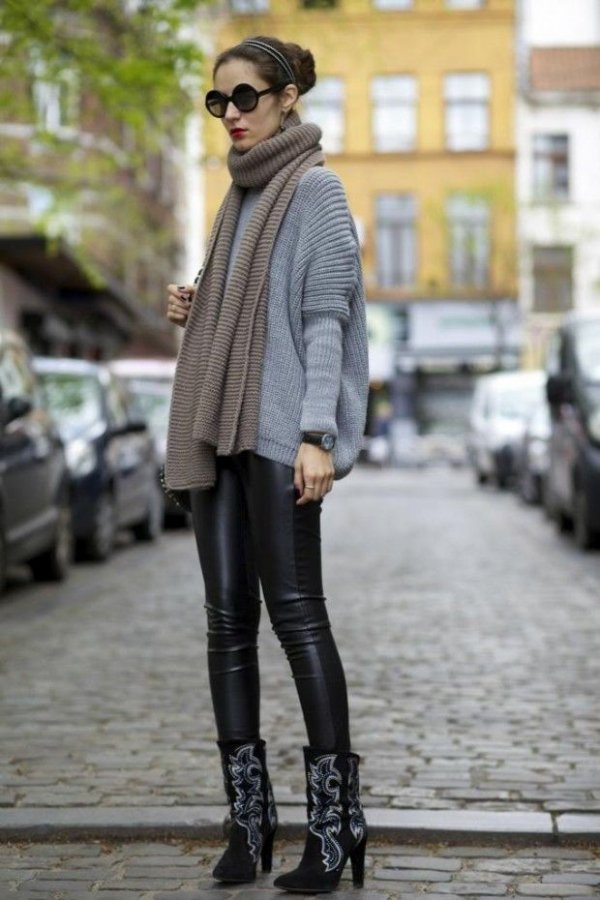 The leather trend is obviously here to stay, so it's time to embrace it. You can find some awesome leather pants on hm.com! An oversized sweater would make the outfit feel a bit more casual and fall-ready. For shoes, you can go with classic converses or boots!
4

Printed Denim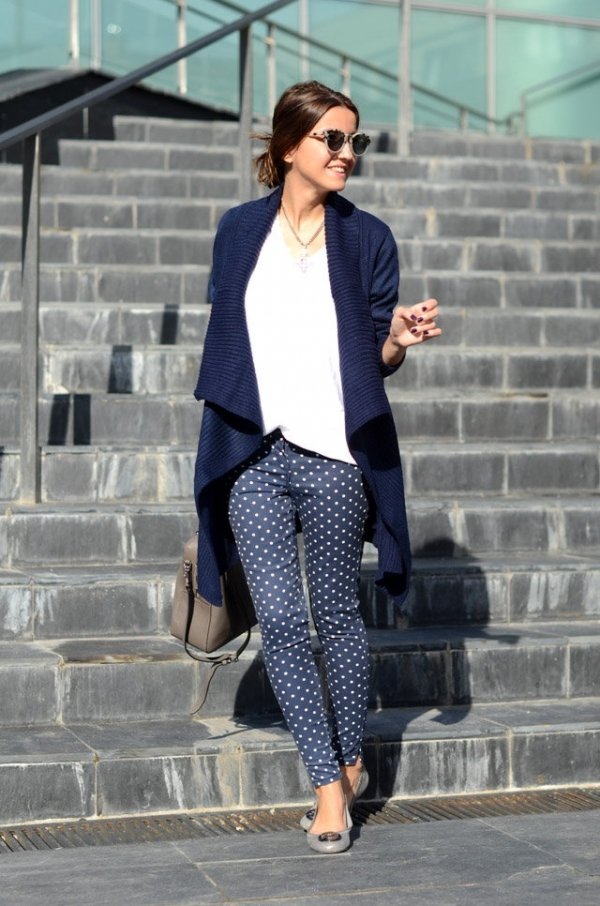 If you like to keep things casual with basic skinny jeans + white tee combinations, try and spice things up with some printed denim. You can even go for a faded design like the KAREN MILLEN star print jeans from bloomingdales.com. You can pair them with a white tee and cozy cardigan! It's perfect for running to class or meeting up with your girlfriends for lunch.
5

Boyfriend Jeans + Floppy Hat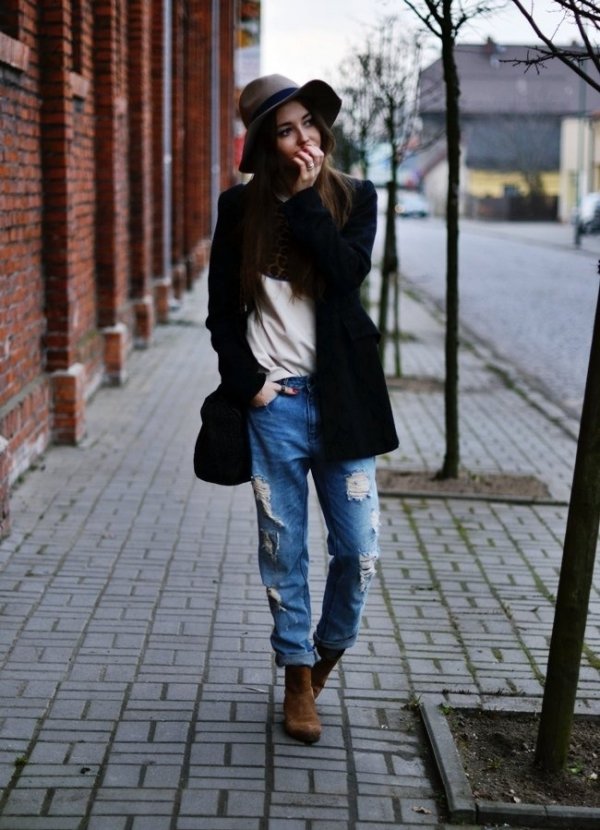 I think floppy hats make any outfit look boho-chic and I'm 100% okay with that. This fall, I'm making it my mission to try and incorporate more hats into my outfits. You should try it with me! Pair some boyfriend jeans (try jcrew.com) with a loose tee. Add a structured jacket to give the outfit a more tailored vibe. For shoes, I'd wear ankle booties or combat boots!
6

Scarves and Booties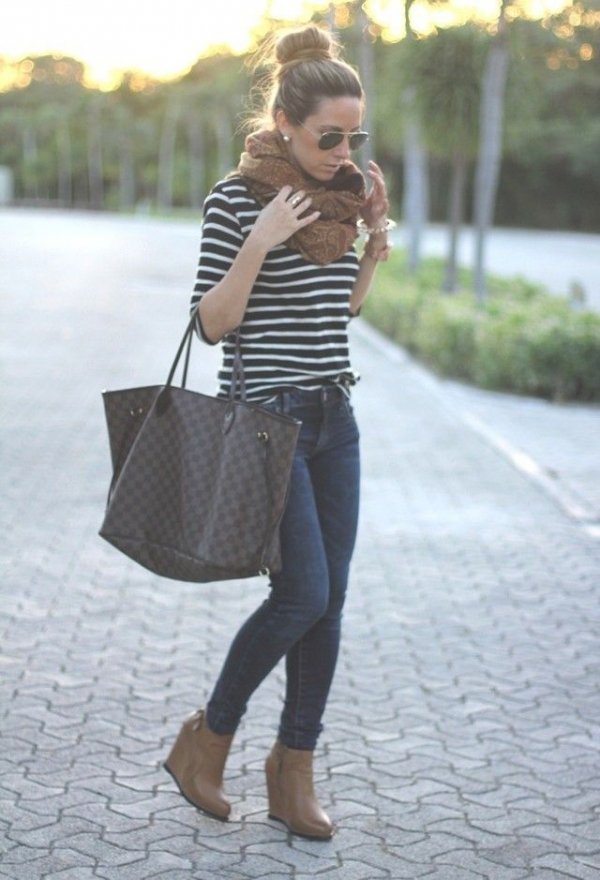 Have you stocked up on infinity scarves yet? If not, browse through the collection on lordandtaylor.com! It's the perfect addition to any casual outfit. Fall is also the best time for ankle boots! You can also find them on lordandtaylor.com. Personally, I love matching the color of my scarf to the color of my boots! I think it really ties the whole outfit together.
7

Legwarmers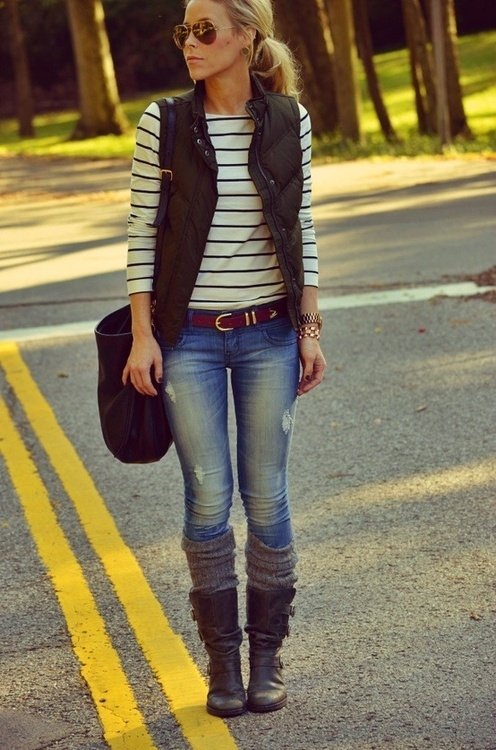 In the fall, leg warmers are such a cute addition to any outfit! You can choose between the very colorful collection from store.americanapparel.net. I would wear with them skinny jeans and tuck them into some boots! Of course, there are so many different outfits you can create. For example, you can wear a flowy dress with some knee high leg warmers and some tall boots. How would you style your leg warmers?
Well, there you have it. These are just seven out of many awesome street style outfits that you can recreate this fall! Of the list, which look is your favorite? Which are you planning to recreate and where would you wear it to?