COMMENT
There are so many awesome street style looks from Kelly Rowland. This talented singer has been killing it in the fashion scene for as long as I can remember! She's become quite the style icon at red carpet events and her street style is no different. I love that she always looks runway-ready even when she's just strolling down the mall. Check out some of these cool street style looks from Kelly Rowland and then let me know which looks your favorites are!
1. Colored Pants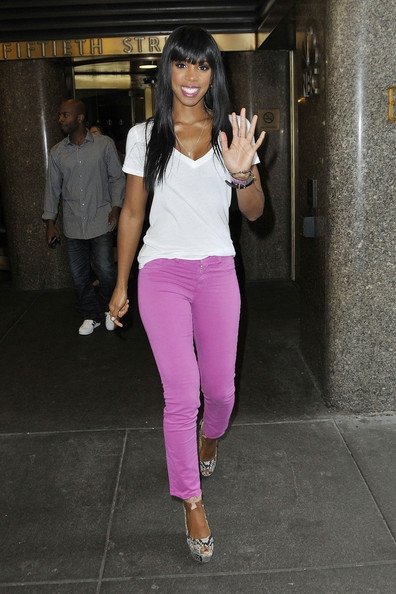 An easy way to make a fashion statement this summer is to rock colored pants. You can choose from pretty much any color of the rainbow. Since the pants are already providing the color factor, pair it with a plain white tee. That'll add some simplicity to the outfit. You can find some adorable jeans on forever21.com. This is just one of many cool street style looks from Kelly Rowland!
2. Vibrant Colors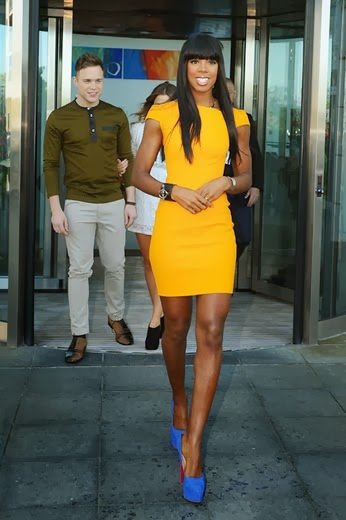 Vibrant colors like neons look amazing on sun kissed skin. So, don't be afraid to show some skin this summer! You can choose from tons of adorable neon dresses on nastygal.com. Seriously, I've already racked up my online shopping cart on that site! For shoes, go with a whole different (and still vibrant) color. The summertime is all about mixing and matching!
3. Casual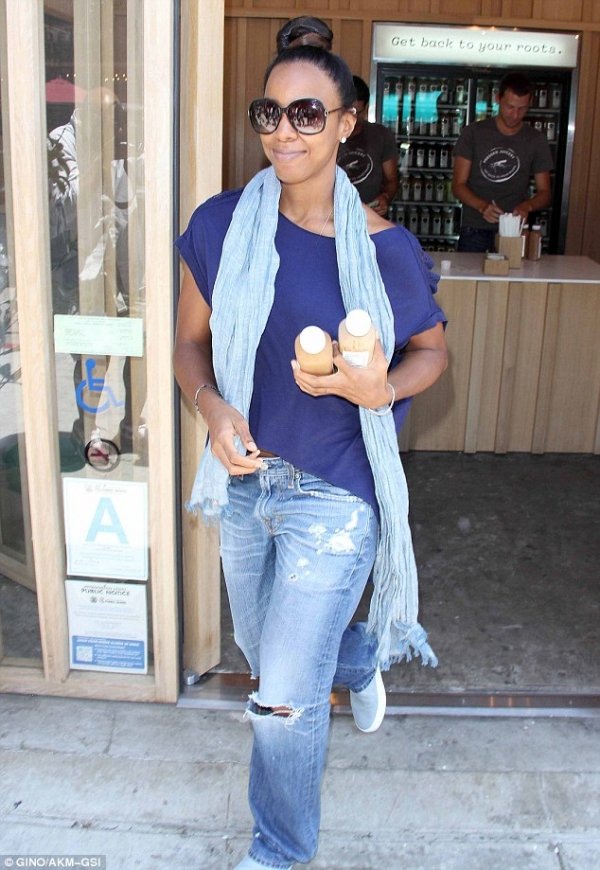 Keeping things casual means keeping things comfy. That means all you need to do is throw on a loose tee over some baggy boyfriend jeans. For shoes, nothing says casual like some classic converse. It's the perfect outfit to run your errands in or stroll down to your local Starbucks for your favorite drink.
4. Floral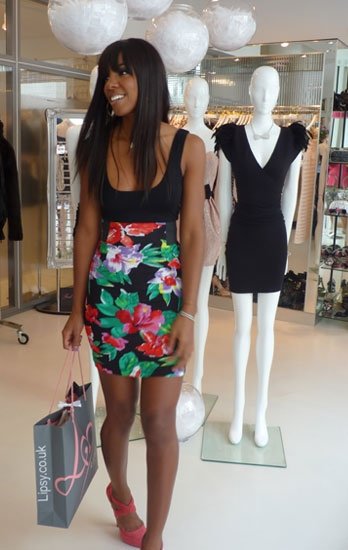 If you ask me, you can never go wrong with floral. It's a must-have for your summer wardrobe! You can choose between awesome (and affordable) floral dresses on forever21.com. It's the perfect look for any summer occasion.
5. Pop of Color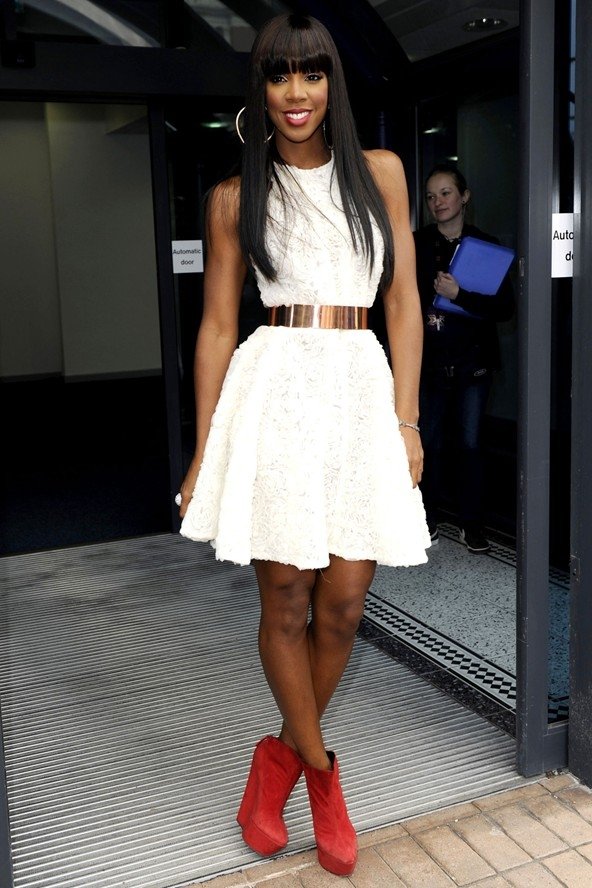 Wearing an all-black or all-white ensemble gives you the freedom to accessorize with bold and bright colors. I'm usually always in white (it's a light and breezy color), which means I'm always adding bright chunky pieces of jewelry. You could even add your pop of color through your purse or some statement-making shoes. The awesome thing about bright colors is that they demand to be seen!
6. Printed Pants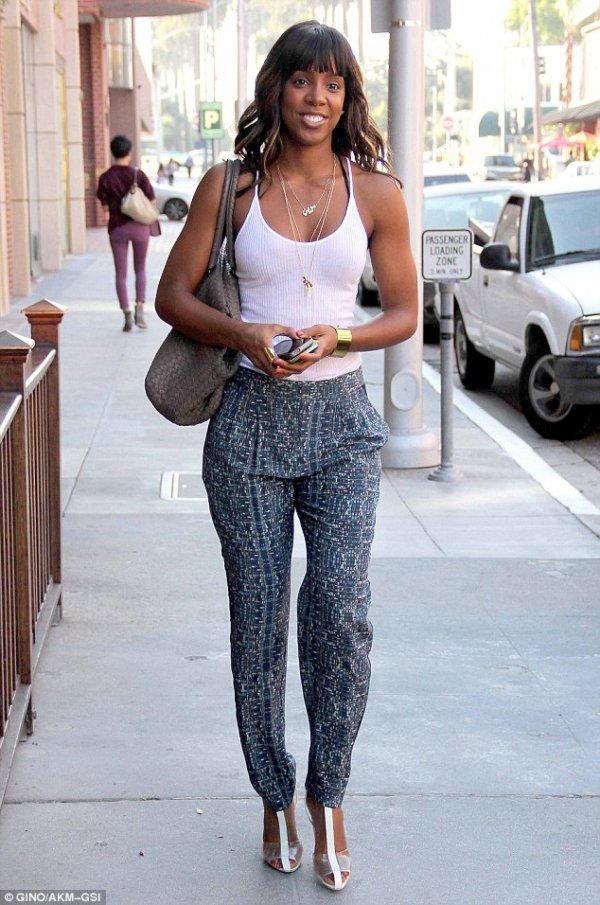 Printed pants are perfect for the summer. Since the pants are already enough of a statement piece, keep the rest of the outfit simple. Instead of a colorful or graphic tee, opt for a basic white or black one. For shoes, I'd match the color to my shirt. That way, the focal point of my outfit would continue to be the pants! Smart, huh?
7. Maxi Dress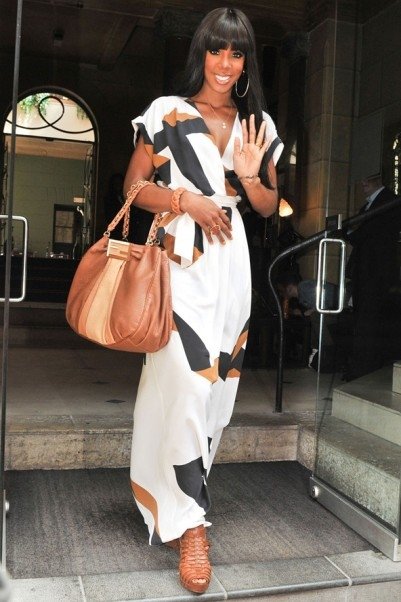 Maxi dresses are a must-have item this summer for every girl's closet. It's my go-to piece whenever I need to look stylish, in a hurry. There's a huge selection of maxi dresses on forever21.com. It's a great outfit for meeting up with your girlfriends, hitting a lunch date, or whatever else you like to do in summer!
Well, there you have it! These are just seven out of many awesome street style looks from Kelly Rowland. There's no doubt that she's become quite the fashionista off and on the red carpet. Of the list, which look is your favorite? Which look will you be recreating this summer?
21 Ways to Get Him to Chase You👱⬅️🏃=💕 Instead of You Chasing Him ...