There are so many fantastic street style looks from Adrienne Bailon. If you've kept up with her career, then you know that she's become a style icon on the red carpets. I mean, did you see all her outfits at this year's New York Fashion Week? Check out some of the street style looks from Adrienne Bailon and then let me know which looks your favorites are!
1

Denim + Leather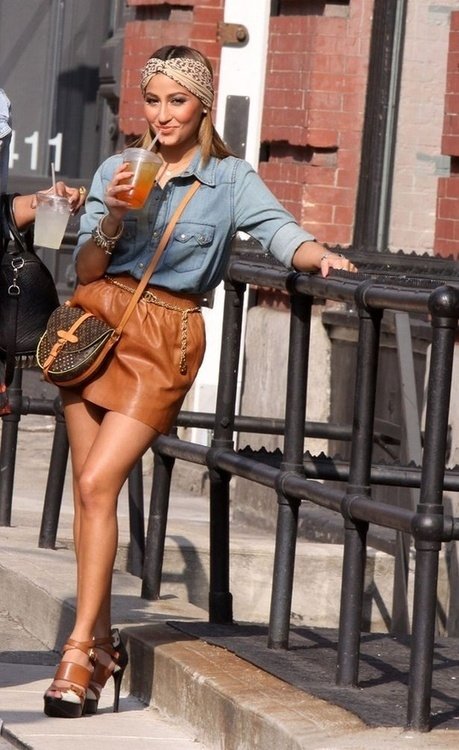 A lot of people tend to choose either denim or leather. Not many think of pairing the two together! I love the idea of pairing a chambray shirt with black leather shorts, or even a skirt. Of course, leather doesn't always mean black. You could rock some awesome colored leather, like red or brown. Pairing denim and leather is just one of many awesome street style looks from Adrienne Bailon.
2

All White Ensemble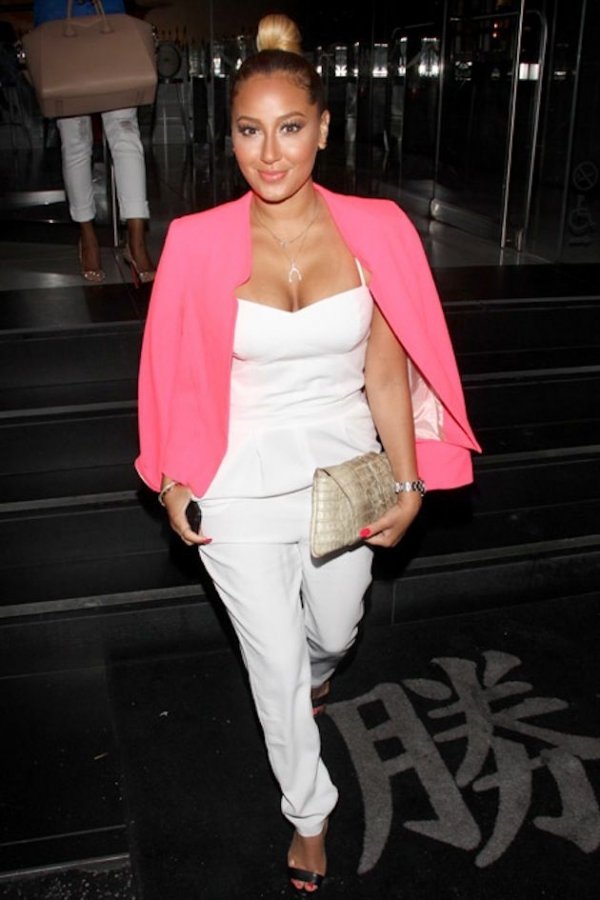 I've seen so many girls refuse to wear white out of fear of dirtying their outfit. I'll let you know that those girls are missing out on a serious opportunity to look fab! An all-white ensemble is perfect for the summertime. You could always add a pop of color using fun jewelry (I'd go for some chunky necklaces) or even a colorful/patterned blazer!
3

Graphic Tee + Joggers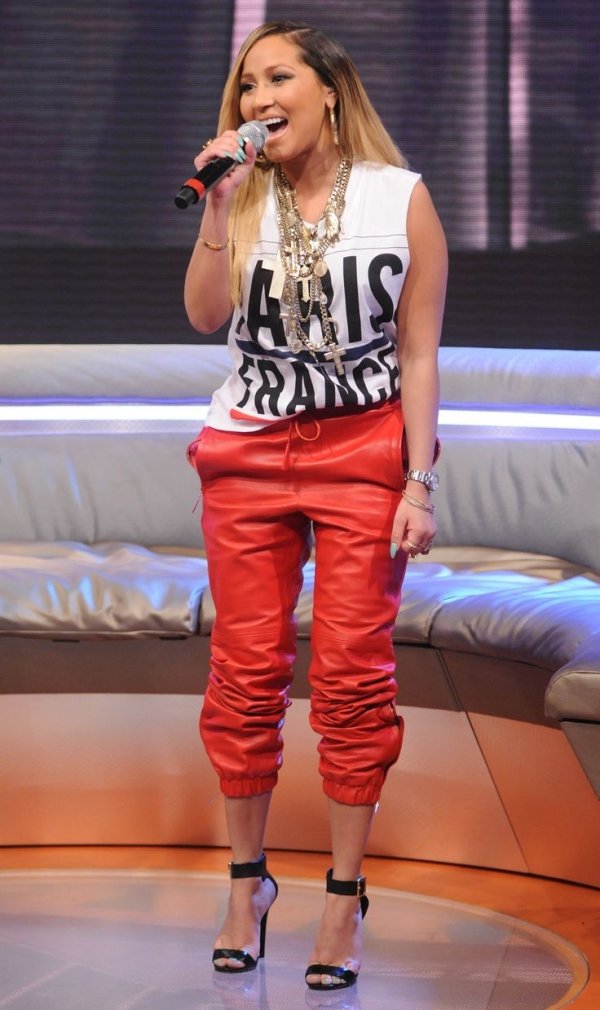 For a casual yet statement-making look, pair some cool leather joggers with a graphic muscle tank. You can find some nice joggers on zappos.com. If leather's not your thing, you can find regular patterned jogger pants!
4

Top + Skirt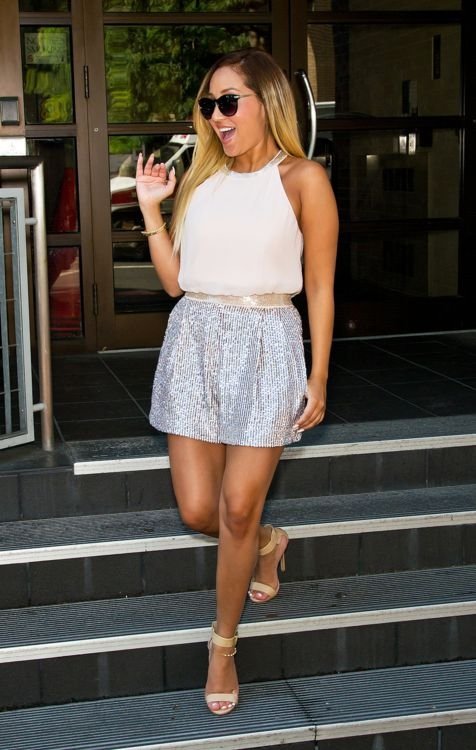 One of the easiest looks to recreate this summer is the simple top + skirt. For a total girly look, tuck your flowy tank into your shimmery mini skirt. Nothing says 'girly' like glitter. Am I right? Personally, I love adding some edge to all of my outfits. I'd opt for a cool skater skirt and switch up the tank top for a graphic tee.
5

Casual Chic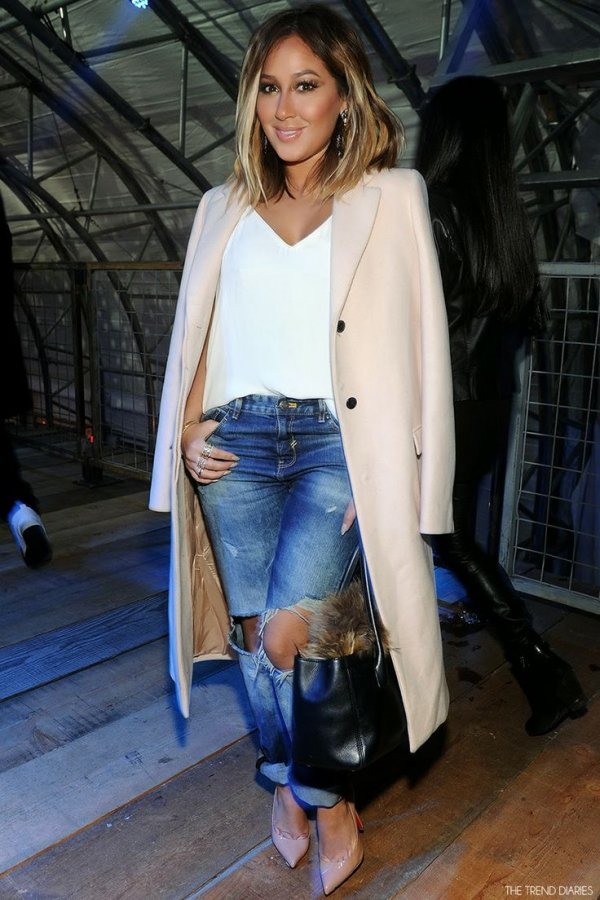 You'd be surprised how easy it is to dress up some ripped jeans. If you're wearing baggy boyfriend jeans, pair it with a form-fitting tee. For shoes, think heels of course. The simplicity of the tee and the chicness of the shoes will give the outfit an instant sophistication.
6

Lace and Leather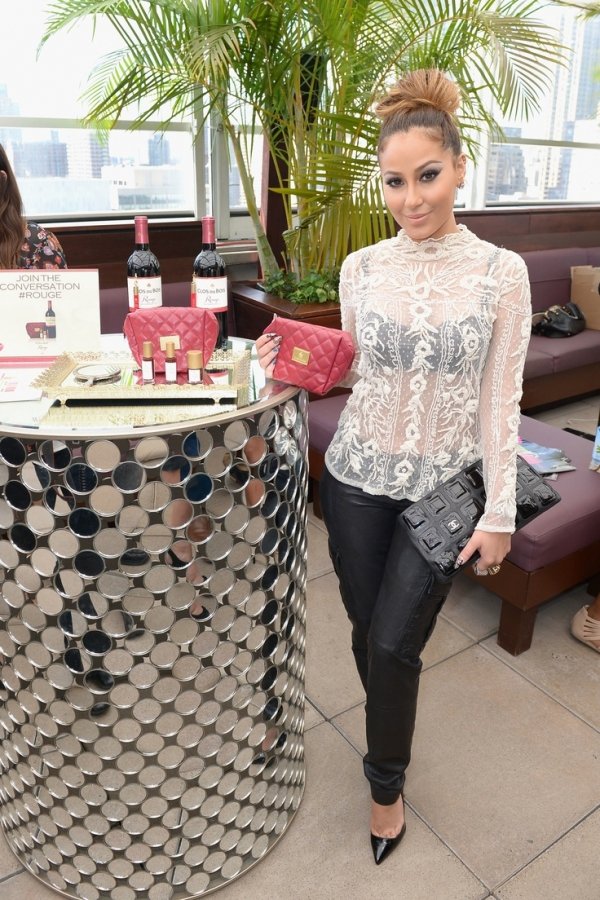 If you ask me, you can never go wrong with lace. Or leather. Why not pair the two together? Pairing a lace blouse with some leather pants creates a sophisticated yet sexy look. Let's be real, that's the look we all strive for, right? By choosing a black and white outfit, you can accessorize with bold colors. Try a neon colored clutch!
7

Summer Tones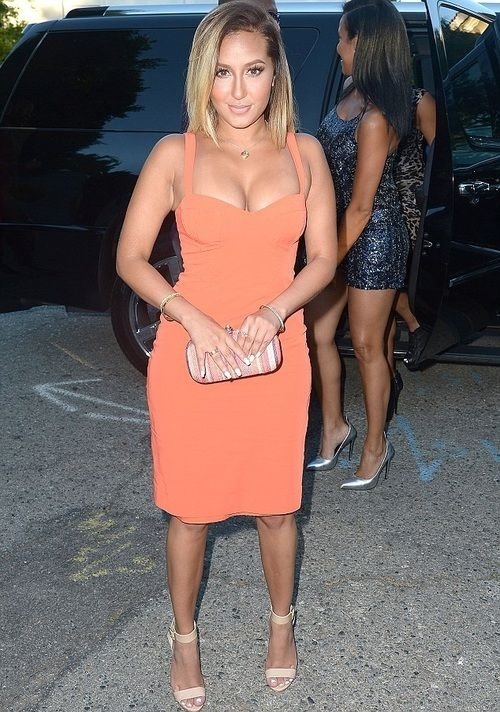 Pastels and neons look great on sun-kissed skin so don't be afraid to wear those short shorts this summer! Of course, if that leaves you feeling 'too exposed', you can always swap the shorts for a summer dress. You can choose between a form-fitting one or a fit-and-flare. Either way, dresses are a must-have in every girl's closet!
Well, there you have it. These are just seven out of many adorable street style looks from Adrienne Bailon. She's definitely a fashionista - we should take some inspiration from her this summer! Of the list, which look is your favorite? Which look will you be trying to recreate?