7 Fab Street Style Looks from Emma Roberts ...
By Vanessa
There are so many delightful street style looks from Emma Roberts! The girl's become quite the fashion icon and I love keeping up with all her amazing looks. When she gets glammed up for red carpet events, she always looks fabulous. Her street style is no different! Check out some of my favorite street style looks from Emma Roberts. Which outfits will you be recreating?
---
1

Maxi Dress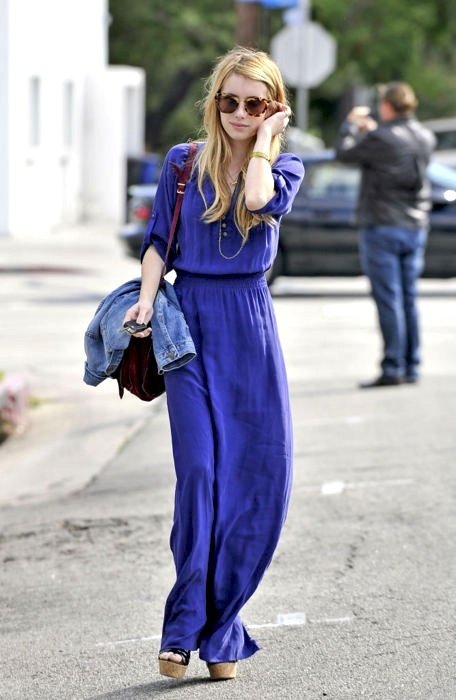 Emma's style is very boho-chic. Her outfits are typically really simple but always manage to make a fashion statement. Maxi dresses are the perfect way to do this! You can find fun prints or just go with a solid color. Throw on your denim jacket, some cute wedges, and of course, your oversized sunglasses, and you're all set. This is just one of the cool street style looks from Emma Roberts.
---
2

Casual Outfit + Heels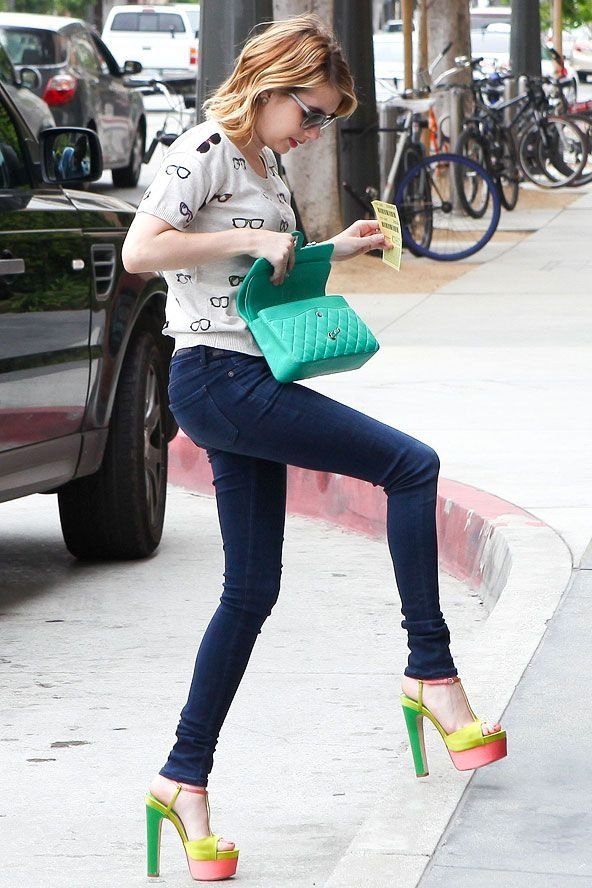 Emma definitely knows how to take a simple 'skinnies and graphic tee' outfit to the next level. Remember girls, shoes can make or break an entire outfit. If you feel like your outfit is too simple or if you're just not feeling those flats anymore, swap them for some killer heels. Try rocking a fun neon color, it'll add major style points to your outfit.
3

Collared Dress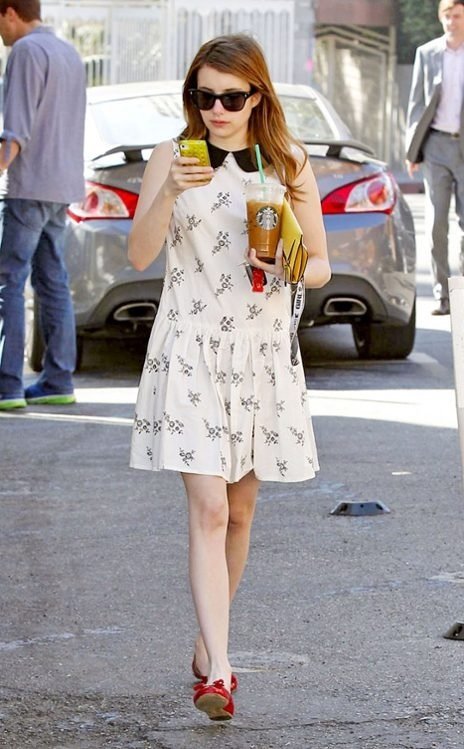 I think collared dresses are so cute and chic! They should definitely be in every girl's closet, especially for the spring/summer seasons! You can find a ton of cute (and affordable) collared dresses at Forever 21! These dresses would look great with flats. Or, if you feel like adding some edge to your outfit, swap them for combat boots.
---
4

Denim + Flannel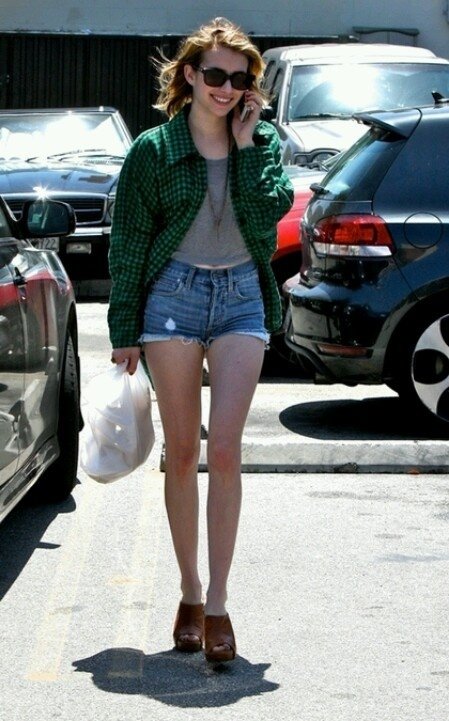 The denim and flannel combo is a huge trend at the moment. Rock some denim cut offs, a crop top/graphic tee, and then add a flannel button up. You can either choose to tie it around your waist or, like Emma, actually wear it! Either way, it's totally fashionable for this spring. Do you already rock the flannel trend?
---
5

Knee High Socks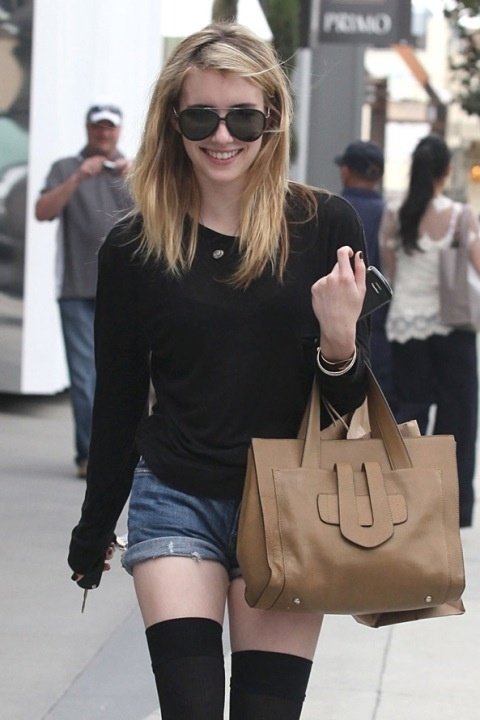 I think this is such a cute trend. You can wear knee high socks with shorts, skirts, and dresses! They add a cute and feminine touch to any outfit. I really like Emma's simple take on it. Rock some black knee high socks with combat boots, a black tee, and denim shorts. It's a simple and stylish outfit to go run errands or just hang with your girl friends.
---
6

Patterned Pants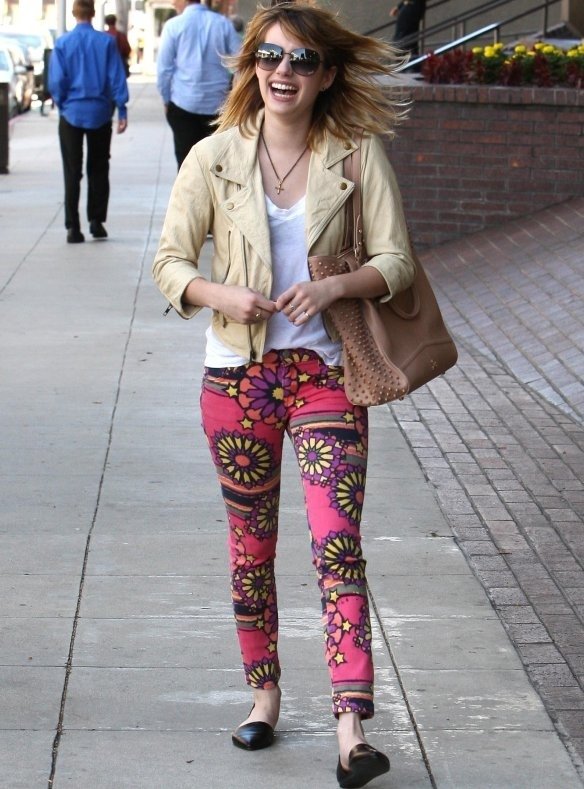 Patterned pants are a must-have for this spring. They're such a fun statement piece and always look fantastic. For your top and shoes, go simple. The pants are already calling enough attention! Pair them with neutral colors like black or white and you'll look great. Which patterns do you like? I'm loving floral!
---
7

Mini Skirt + Stockings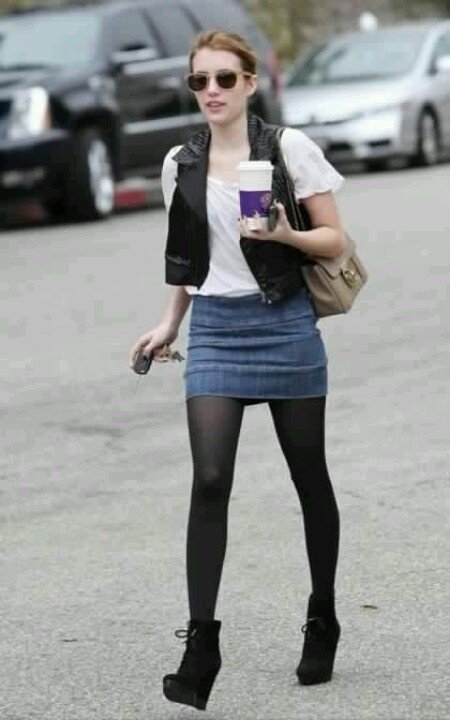 If you want to rock a mini skirt but think it looks a little too "mini," then wear some black stockings underneath! The skirt will seem a lot less revealing and more like a fashion statement. I love this look.
Well, there you have it! These are just seven out of many delightful street style looks from Emma Roberts. She's always looking fabulous and should be a fashion inspiration to us all. Of the list, which look is your favorite? Will you be recreating any of these cute outfits?
---
Comments
Popular
Related
Recent