There are so many fantastic street style ways to wear the plaid trend. It's definitely a trend that has spiked in popularity this year and it's easy to see why! Whether it's wearing it around your waist, on your scarf, or as your accessory, everyone's mad for plaid. Here are some cool and easy ways to wear the plaid trend this season:
1

Pair It with Stripes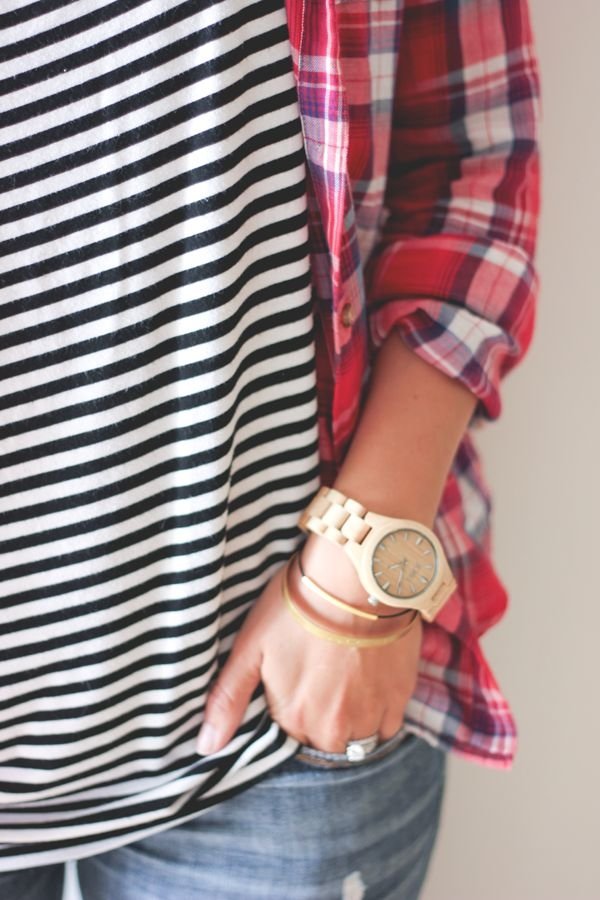 A lot of people are hesitant to mix different patterns together but, when done properly, it can be a total success! Plaid is a classic pattern, stripes are a classic pattern... why wouldn't they work together?! This is just one of many cool ways to wear the plaid trend this fall!
2

Pair with Vests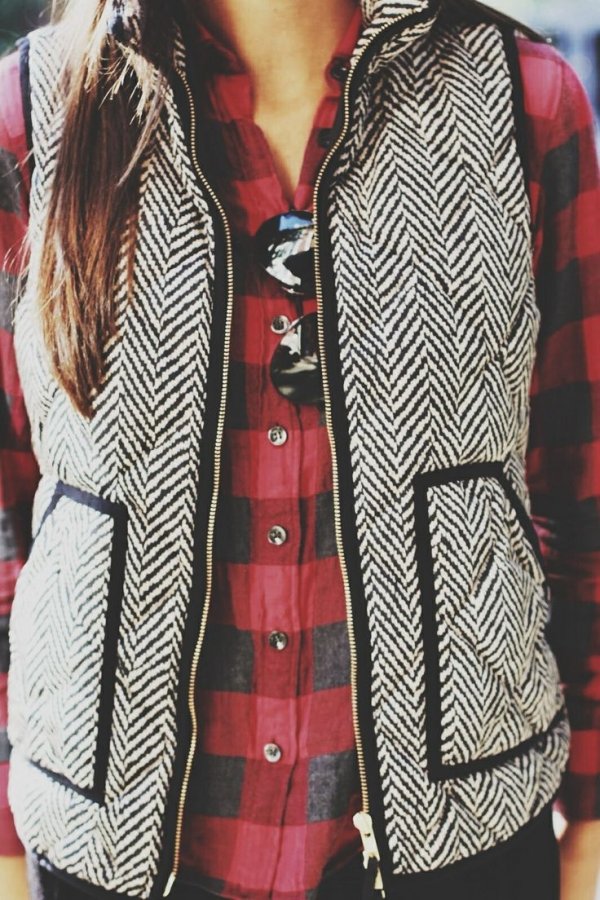 Every girl should have a vest in her closet. It's a great addition to any fall outfit and I've been loving the ones from jcpenney.com this season! Pairing your plaid top with a vest would be such a cute touch.
3

Layer It under Cardigans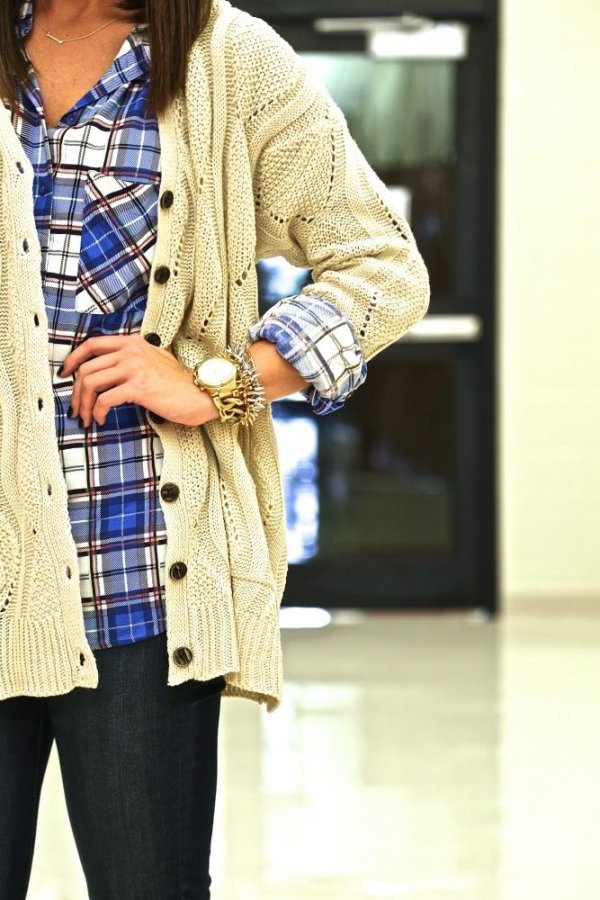 Fall is about layers! In fact, it's my favorite thing about fall fashion. Layer your plaid top underneath a cozy cardigan for a fun and girly look. You can also layer it underneath a cable knit sweater - let the layering fun begin!
4

Suit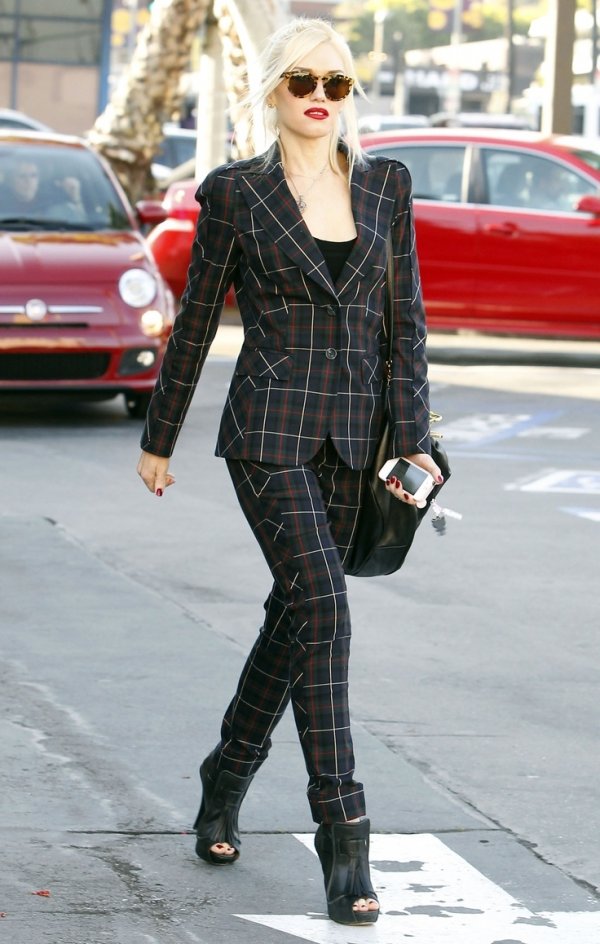 Want to reinvent your work attire? Spice things up with a plaid suit! I've always thought that suits make women look/feel like they're ready to take over the world. I would keep the accessories to a minimum because the suit is already enough of a fashion statement.
5

Chic It up with a Blazer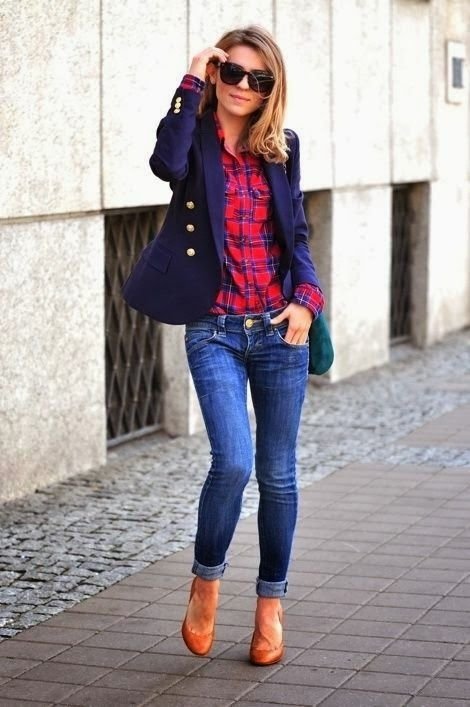 If you're going for a business casual look, all you have to do is layer a blazer over your plaid top! It adds instant sophistication to your look. You can wear your top tucked into some skinny jeans or black leggings!
6

Oversized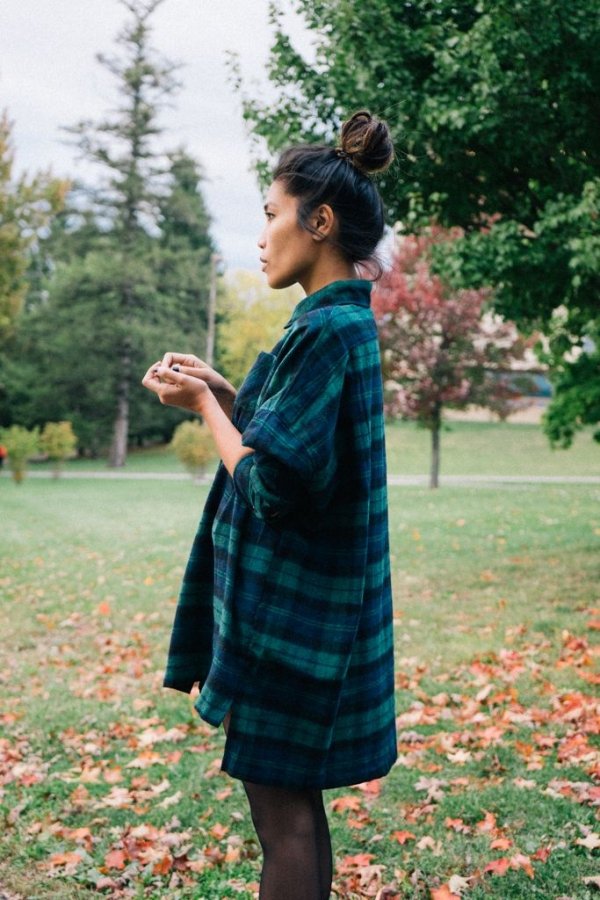 There's nothing better than being able to lounge around in oversized clothing, right? It's super stylish and most importantly, it leaves you feeling cozy all day long! I'm obsessed with these vintage oversized flannels from store.jacvanek.com - they're a perfect addition to your closet all year long!
7

Plaid on Plaid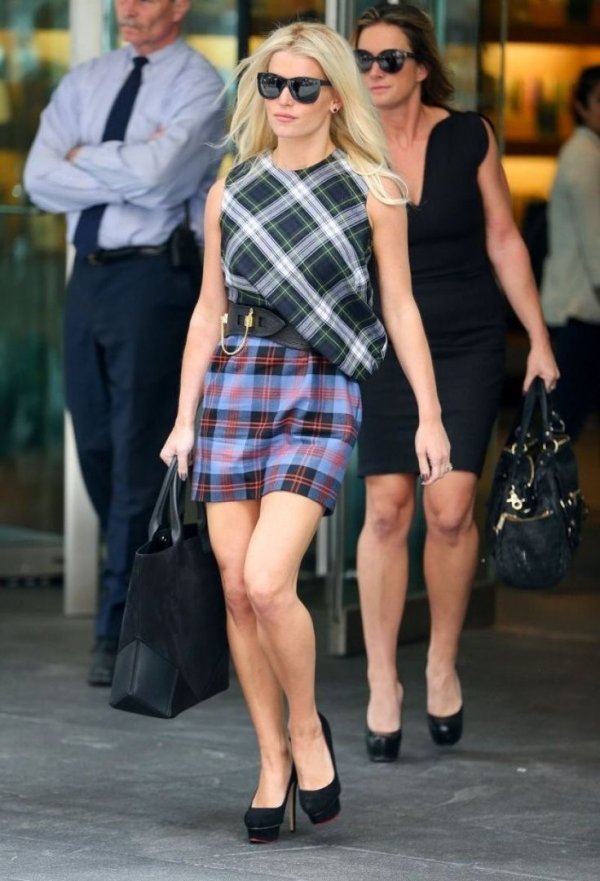 Show how "mad for plaid" you are by doubling up on the plaid. Just like denim-on-denim, plaid-on-plaid is a trend that definitely works! Whether you're wearing a matching set or mix-and-matching different colors,you can make the trend your own.
8

SchoolGirl Cute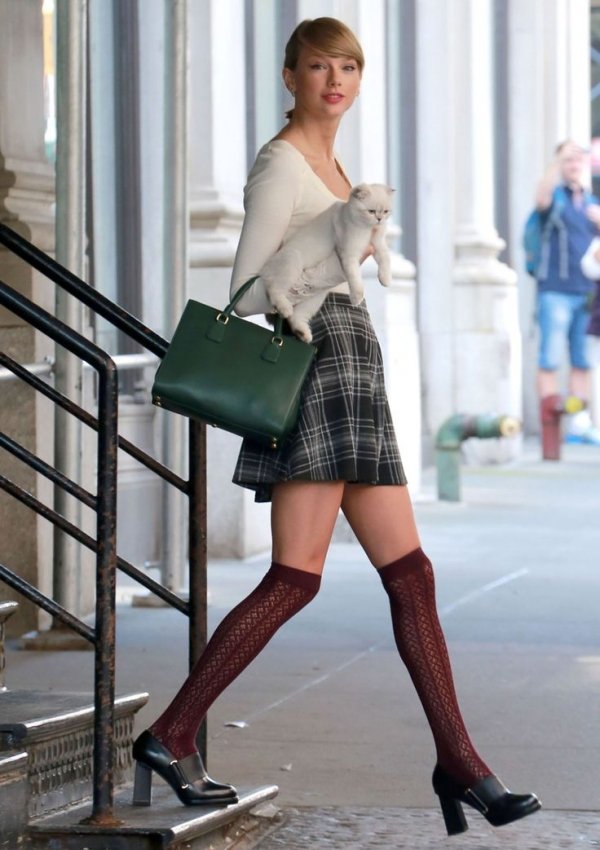 Take a page from Taylor Swift's preppy chic stylebook this season! A uniform-inspired skirt will give you a charming and polished look. Tuck in your top and complete the ensemble with some over-the-knee socks! A plaid skirt is classic and timeless, which means it'll always be in style. I love the Neon Rose Plaid Wrap Skirt from us.asos.com!
9

Under a Leather Jacket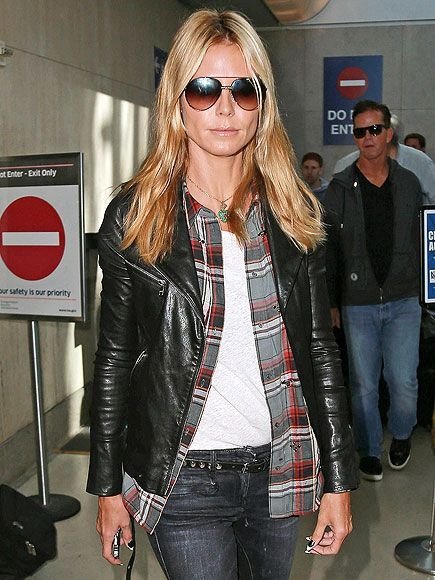 Want to go for a cool, rocker look? Easy! Just layer your plaid top between a white tee and black leather jacket. Layers are always in style for the fall season! The leather jacket instantly gives your look an edgy touch. It's so cool to see how easily plaid can be dressed up and down, right?
Well, there you have it. These are just nine out of many awesome street style ways to wear the plaid trend this fall. As always, take each look and make it your own by adding unique touches like accessories and pops of color. What's your favorite way to wear plaid?