COMMENT
There are so many different street style jackets that you NEED to have in your closet this fall! These jackets are all classic and timeless, so you'll get use out of them every year. The fall is one of my favorite seasons because it's nice and breezy out, but still not as cold as the winter. That means you can still wear fashionable summer pieces but with a fall twist on them! Check out some of the cool street style jackets I've been obsessing over lately.
1. Leather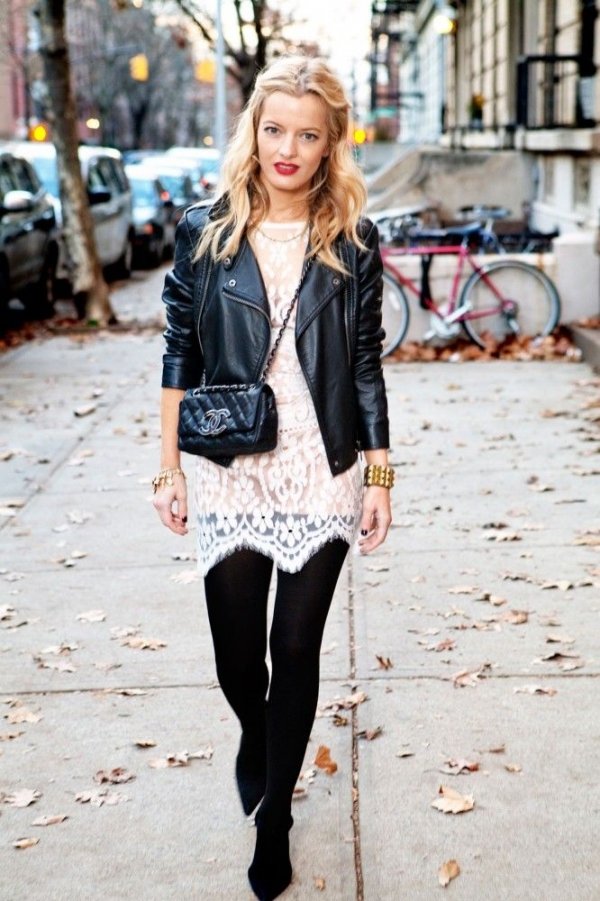 A classic leather jacket is essential in every wardrobe. It can instantly add an edge to your outfit and let's be real, it makes you look like a badass. What else could you possibly want?! I love the idea of pairing a leather jacket with a summer dress and Converse. It's the perfect transition between seasons. A leather jacket is one of many street style jackets that you need!
2. Animal Print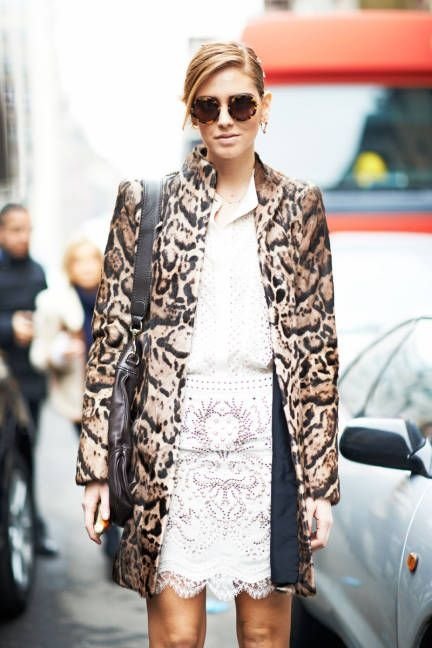 You never know when you're gonna wake up and feel the need to wear some cheetah print. So, to be prepared, have an animal print jacket ready in your closet! I love the bomber jackets from ASOS. They would make a cool addition to any outfit! You can also toss an animal-print jacket over pretty lace for a bit of an edge.
3. Military Jacket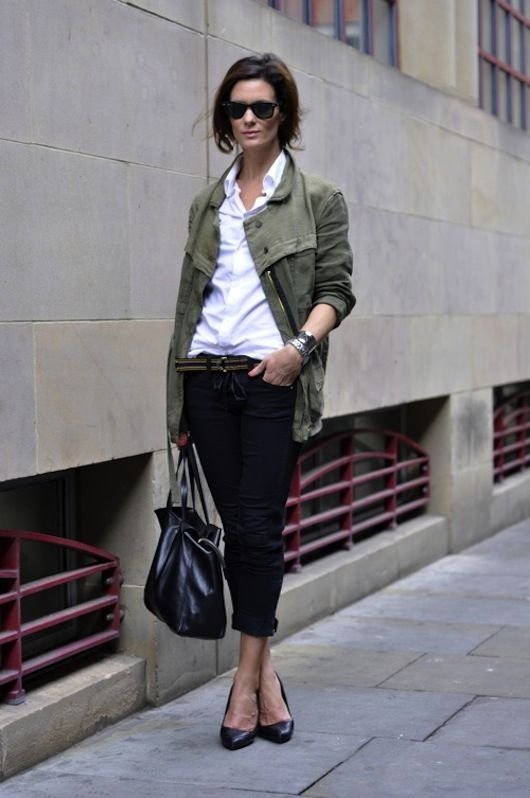 I love military jackets! I think they're really cool and work well with a lot of different outfits. You can find some affordable options at Macy's. I like the idea of pairing an oversized jacket with a tailored outfit - it gives you a relaxed and laid-back vibe.
4. Denim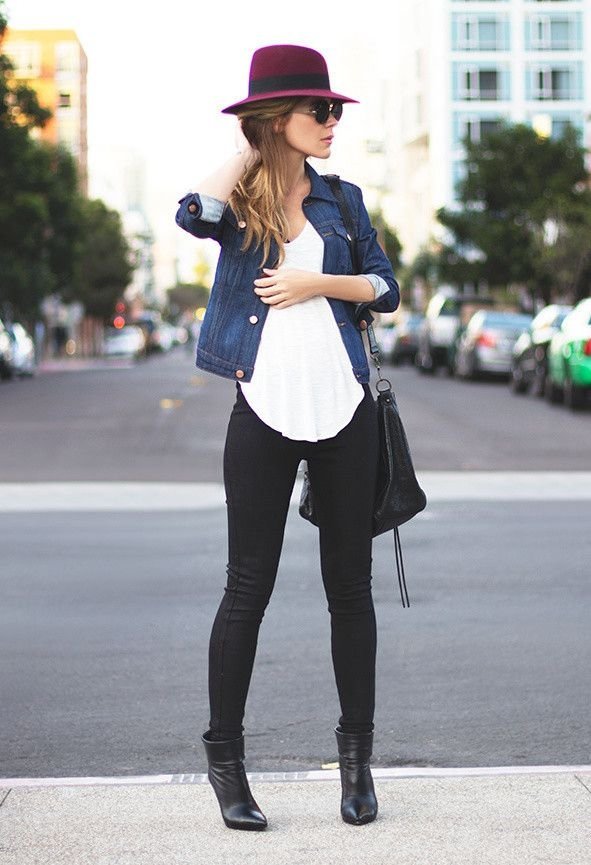 A classic denim jacket is a must-have for every girl's closet. Whether it's a dark, light, acid wash, etc., a denim jacket can complete your whole look. It's perfect for the fall because it's light and breezy! I got my denim jacket from Forever 21 and I've been obsessed with it. There are so many cute (and affordable) options, so stock up on them while you can!
5. Pea Coat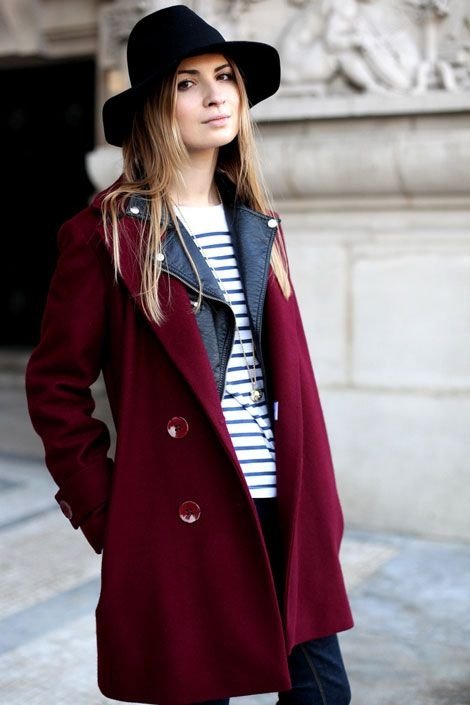 A pea coat is a classic coat that's a great addition to any fall outfit. It's keeps you feeling comfortable while earning you some serious style points! You can find cute options at J.Crew. Since it's a light jacket, you can even layer it over cardigans or a thin leather jacket. Remember, fall is about the layers!
6. Trench Coat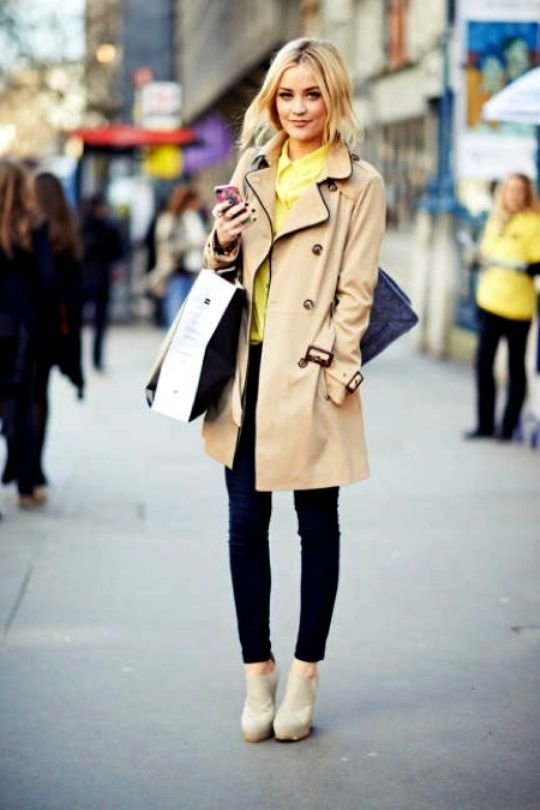 No wardrobe is complete without a trench coat! It's one of my favorite jackets because I think it ties together the whole outfit. You can find some affordable options at Lord & Taylor! I've been obsessing over the ones at Burberry - love all the different colors! Which do you prefer?
7. Raincoat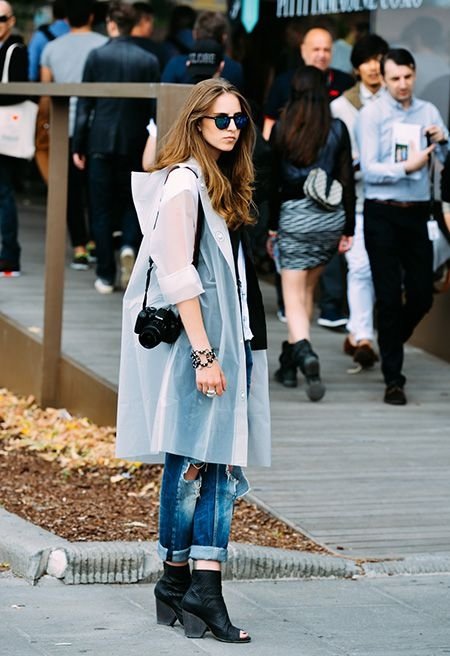 You never know what weather is gonna come with the season change. To be prepared, every girl needs to have a raincoat! You can find tons of styles and colors at Nordstrom. Who knew raincoats could be so fashionable?! There's no reason you need to get caught in the rain and ruin your entire outfit; these coats will keep you covered no matter what comes your way!
Well, there you have it. These are just seven out of many awesome street style jackets that you need in your closet this fall! Of the list, which jacket is your fave? Which jacket do you need to buy?
21 Best Drugstore Concealers You Need to Get Your Hands on ...