Cara Delevingne is GORGEOUS, has an awesome sense of humor (seriously, how funny is she?!), and has a casual yet edgy sense of style that we'd love to steal. So, we rounded up our favorite street style looks from Cara for a little inspiration. Enjoy!
Table of contents:
1

Bart Simpson Crop Top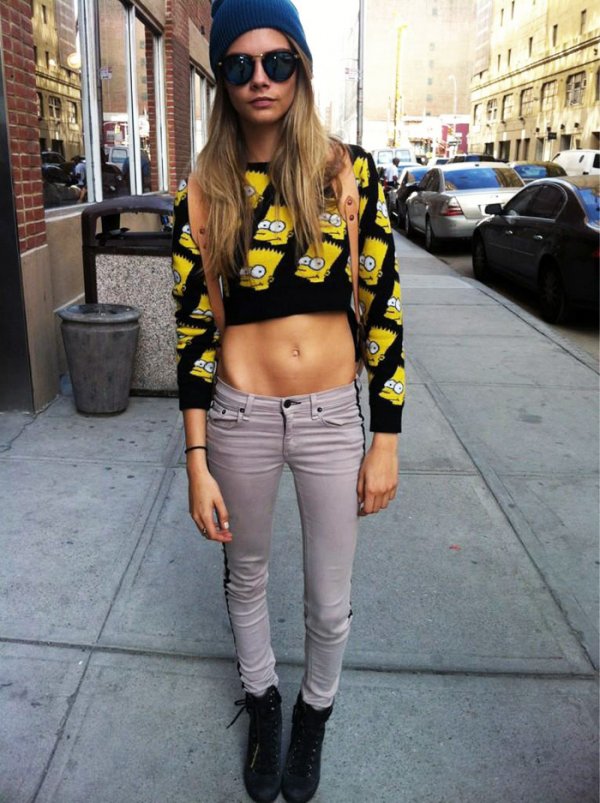 I need this in my life!
2

In an LBD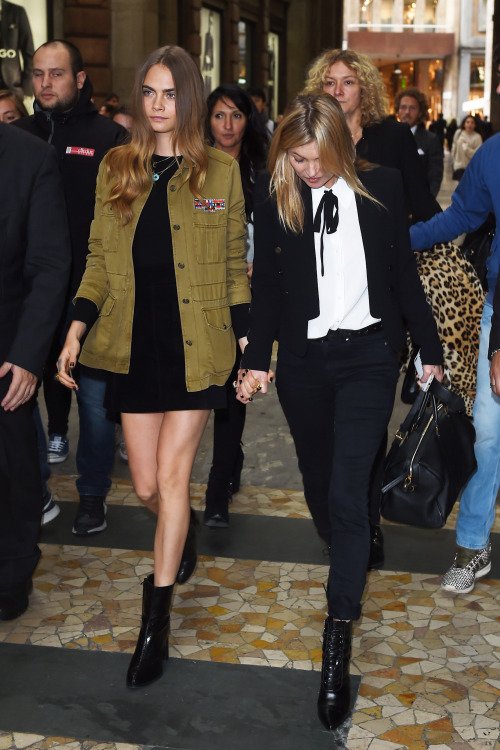 3

The Layered Look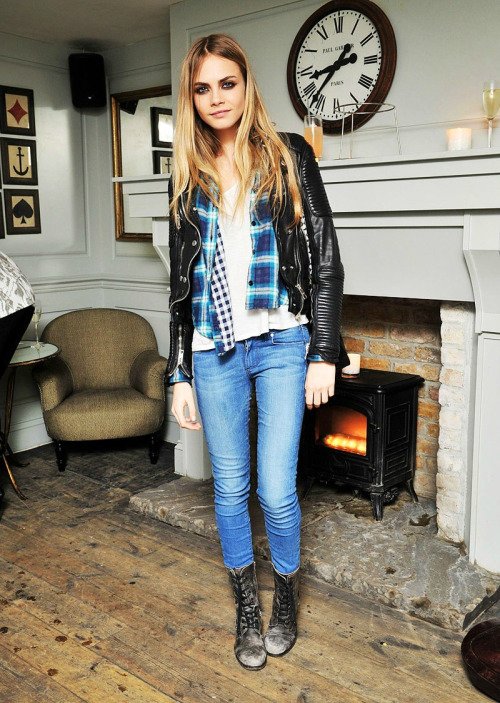 4

Oversized Sweater and a Beanie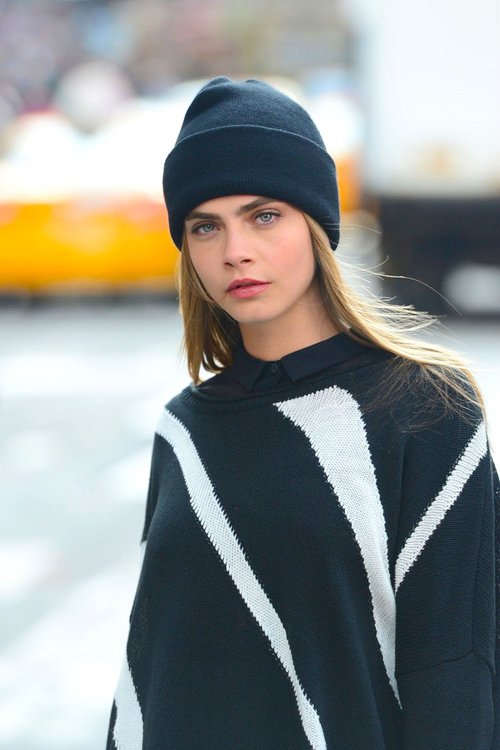 5

Cutout Skirt and Heels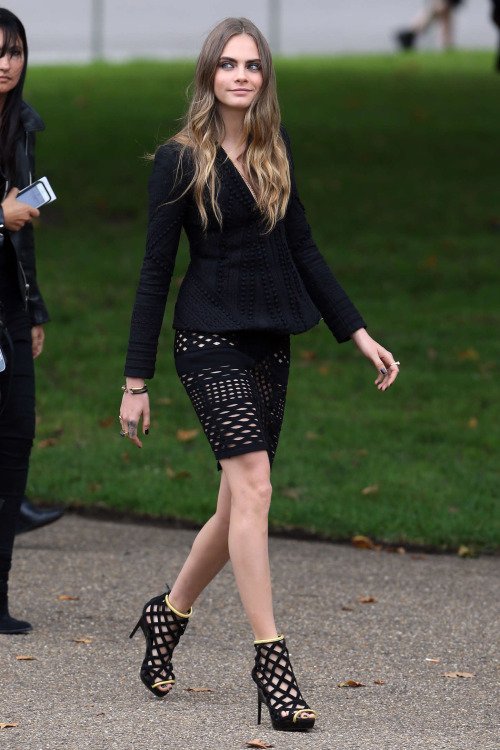 6

Casual Perfection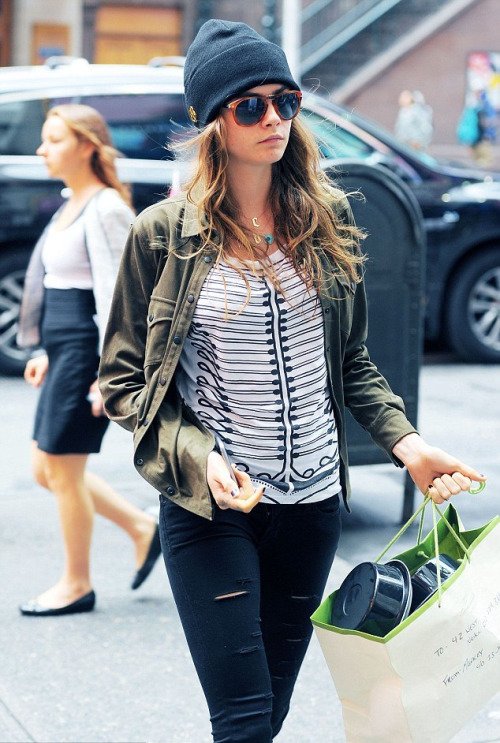 7

Simple White and Blue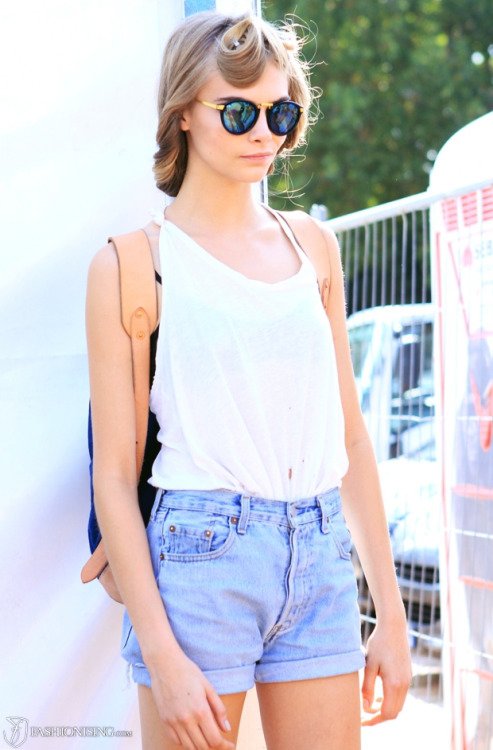 8

Biker Jacket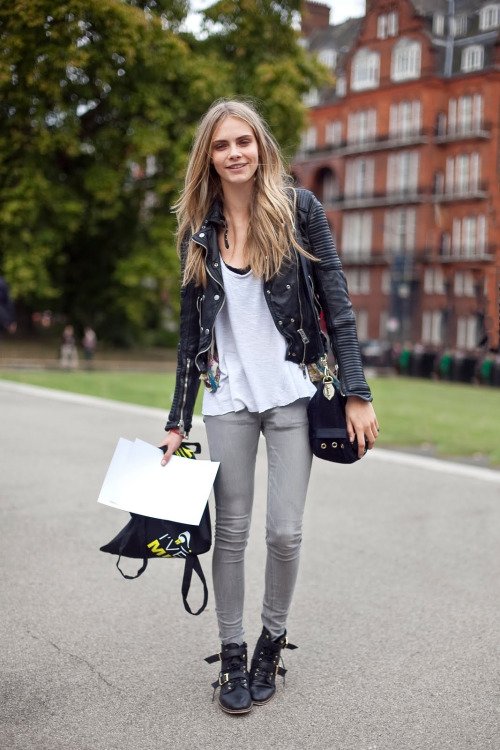 9

All Black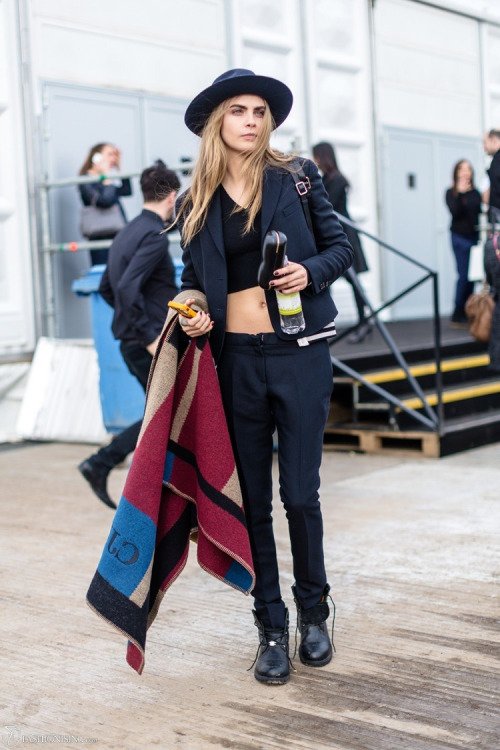 10

Striped Pants and Lace up Boots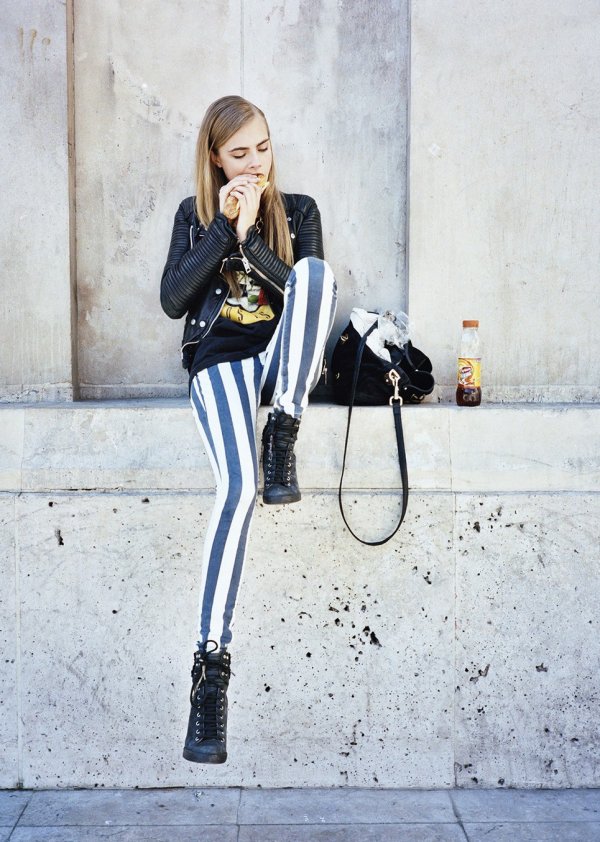 11

Funny Tee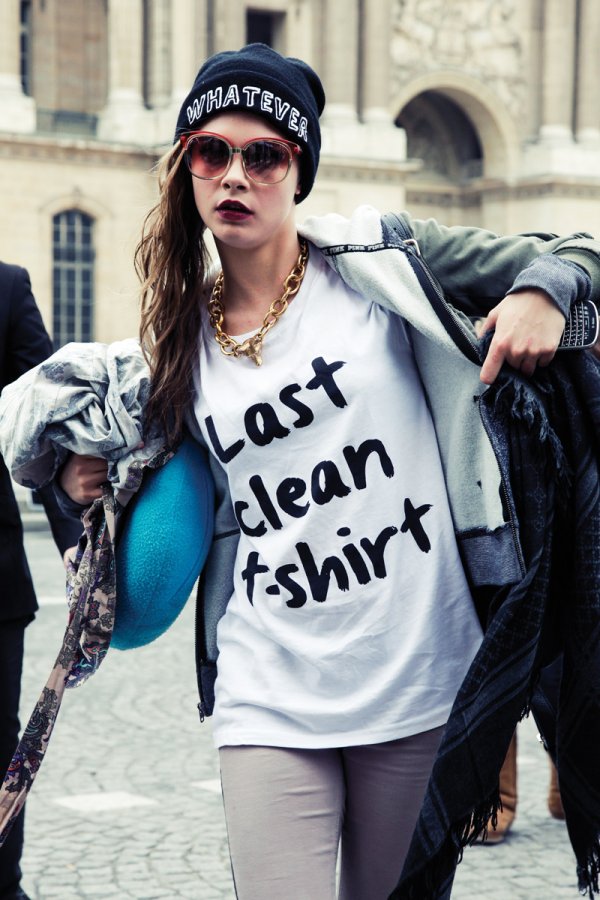 12

Starry Dress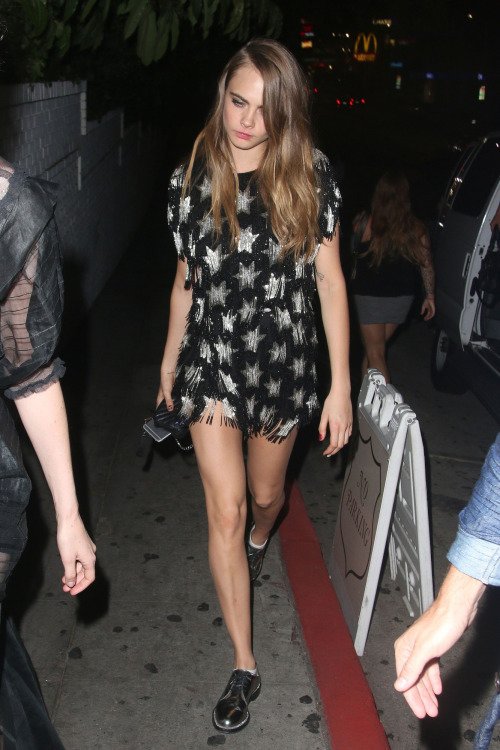 13

Print on Print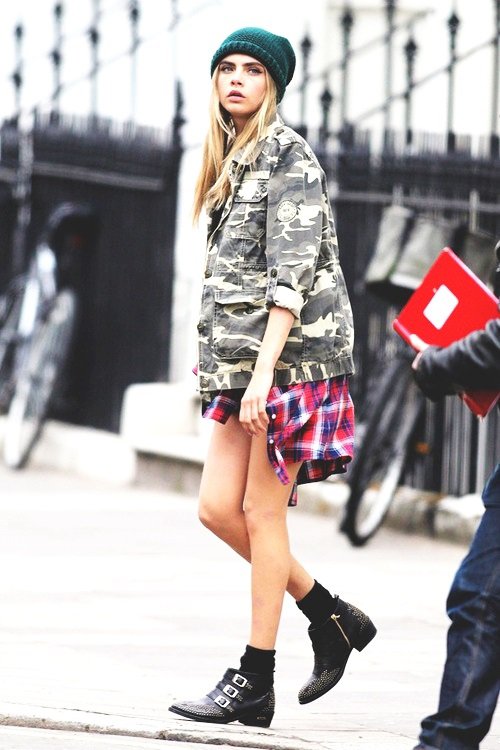 14

Looking Chic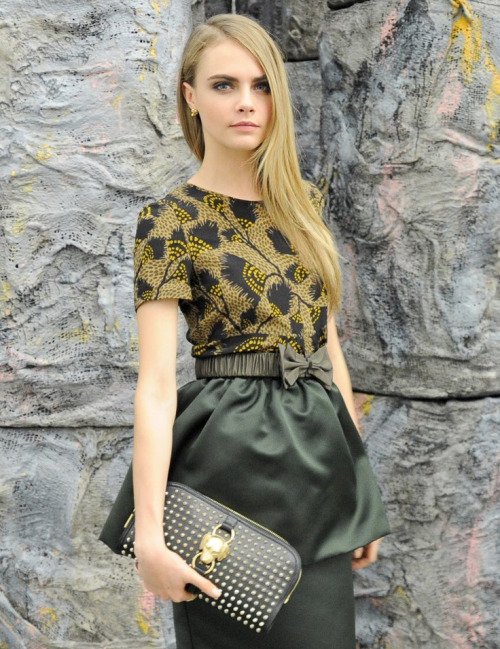 15

She's so Blue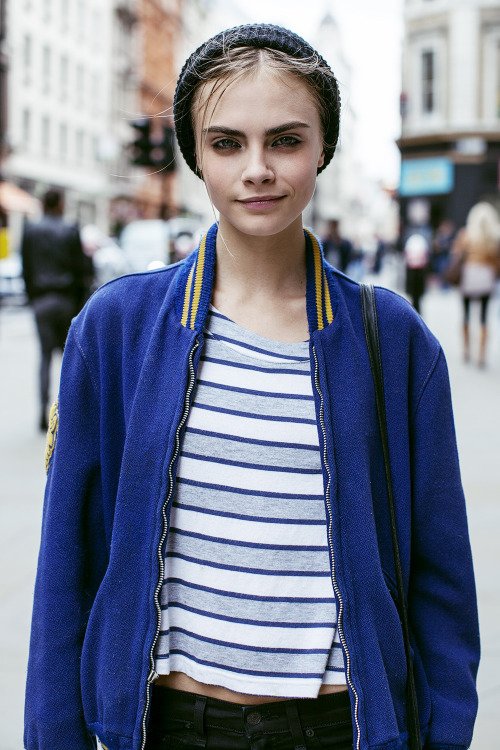 16

Comfy Tee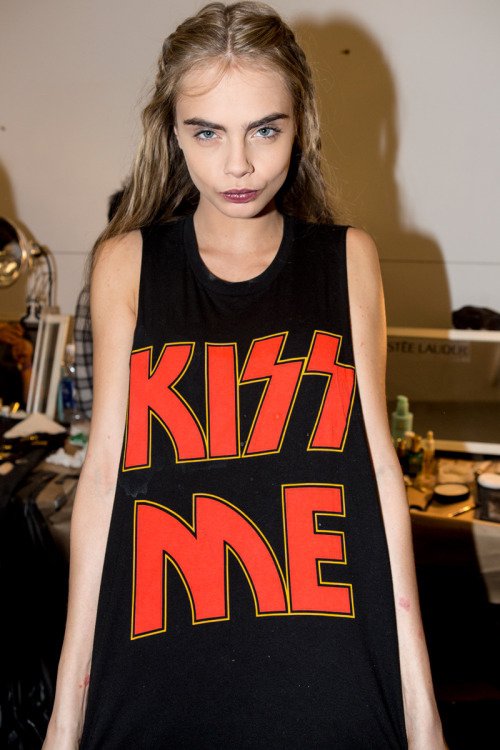 17

Black Maxi Dress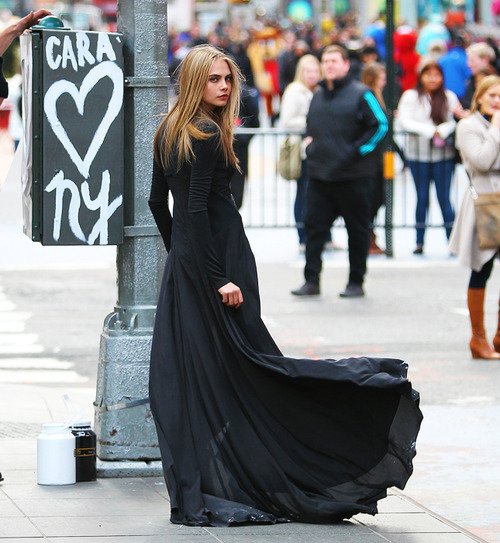 18

Airport Style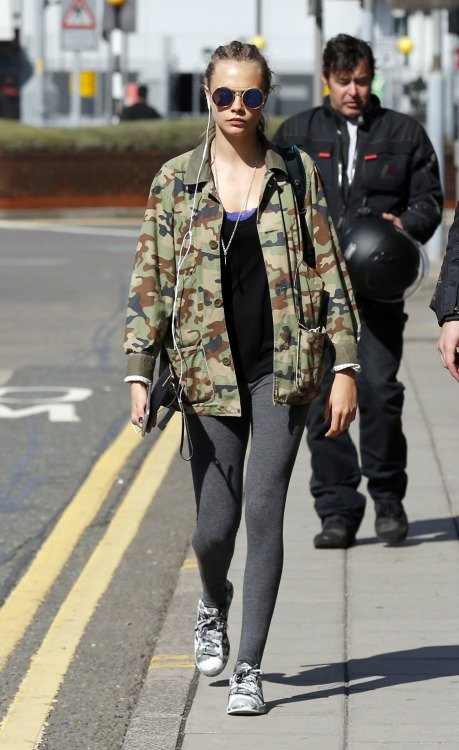 19

Bright Yellow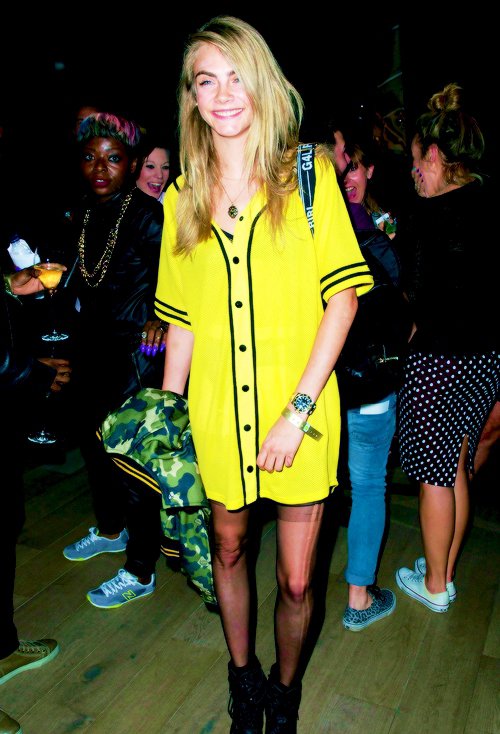 20

Fun Sunglasses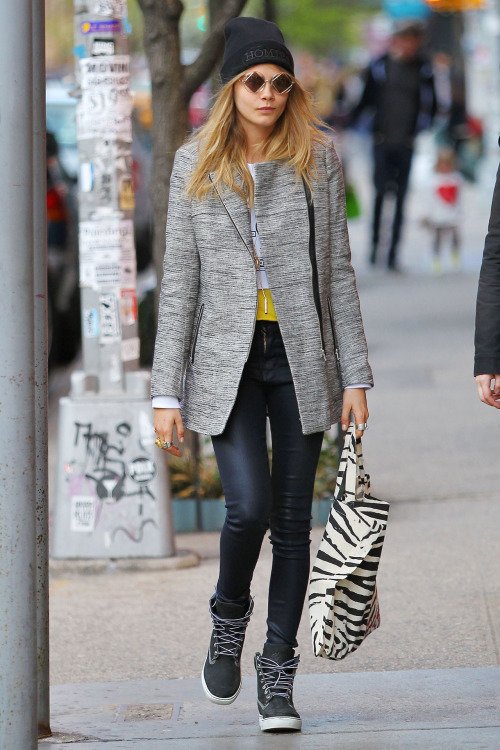 Please rate this article