COMMENT
Sometimes it just doesn't make sense to get changed when you leave the gym, but that doesn't mean you want to look gross. At the same time, maybe you're planning to hit the gym later, but won't have a place or the time to change. In either case, you can rock the workout gear without losing your style. Check it out!
1. Make Sure It Matches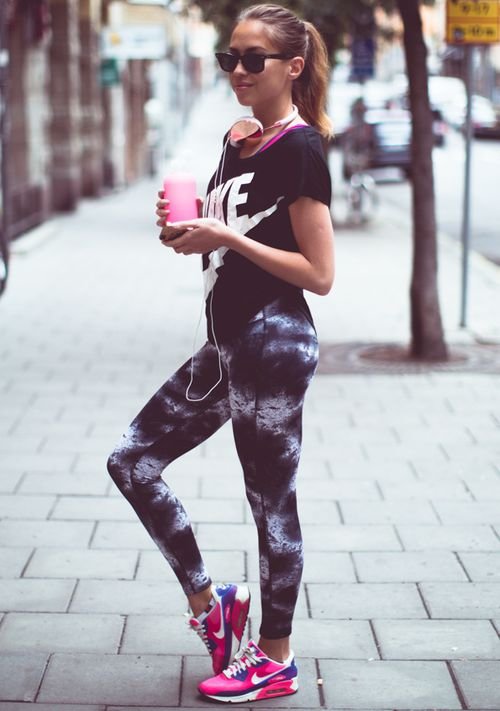 If you're going out in workout clothes, make sure they coordinate.
Choose Trendy Cuts
Explore more ...