The Street Style Guide to Fall's Preppy Chic Trend ...
By Vanessa
There are so many awesome street style ways to look preppy chic this fall. Whether you're dressing for the school hallways, your work office, or even to just run some errands, you can create many different preppy looks. It's all about looking casual, sophisticated and chic. Check out some of these easy ways to look preppy chic this fall.
---
1

Plaid + Sweater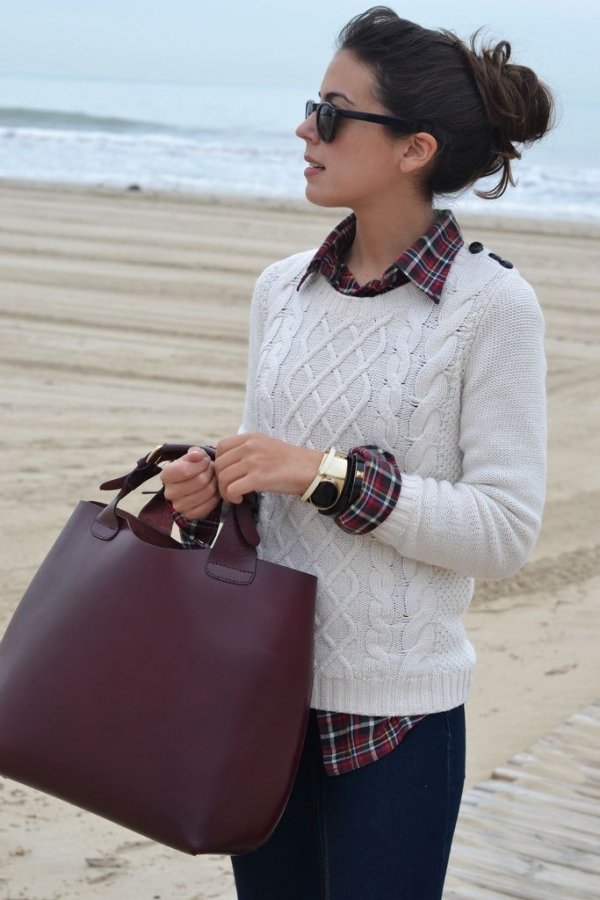 Layering goes hand in hand for fall and preppy attire. You can layer an oxford shirt or even a flannel one under a cable knit sweater. It gives you a sleek and polished look! Keep the bottom half of your outfit casual by sporting some classic skinny jeans. This is just one of the many ways to look preppy chic this fall.
2

Vests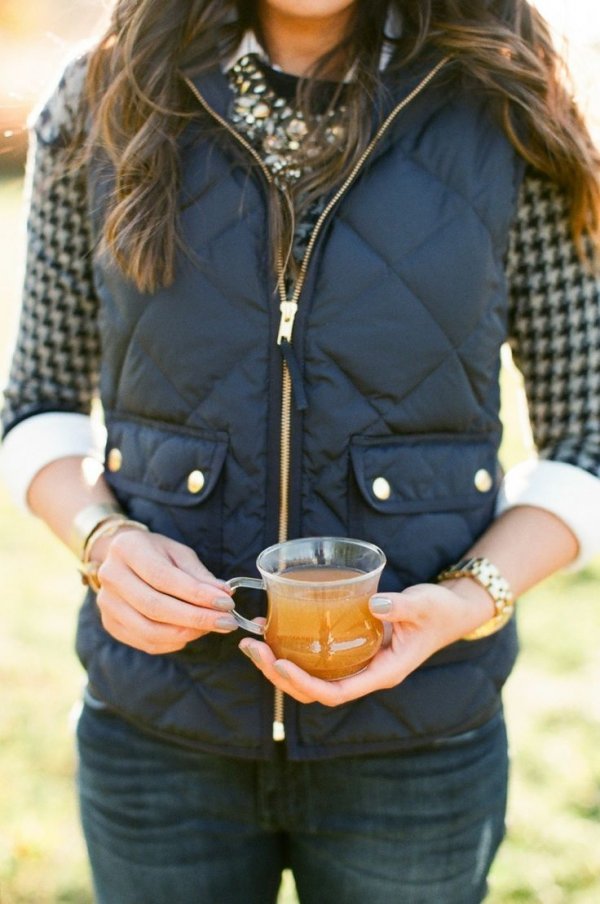 The fall's just rolling in and I've been seeing this trend worn everywhere. Every girl needs a puffer vest in her closet! Lately, I've been obsessed with the Excursion vest from J.Crew. You can throw it over anything and look fashionable while keeping the chilly weather at bay.
---
3

Neutral Colors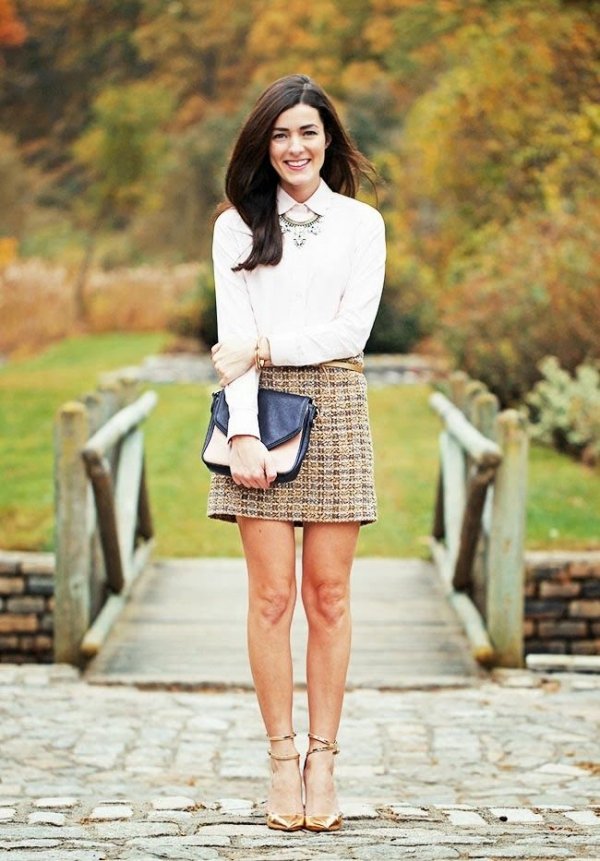 As much fun as it is to rock bold and bright colors, it's just as fashionable to tone it down and wear neutral colors. I love mixing and matching beige and brown items together - I think those colors are perfect for the fall season! I love the beige pleated skirt from Charlotte Russe and think it would look fabulous with a white collared shirt. If you're going for a toned-down outfit, keep the accessories simple. A chunky necklace and cool clutch will complete the whole look. As for the shoes, nude flats or pumps will do the trick!
---
4

Knee High Socks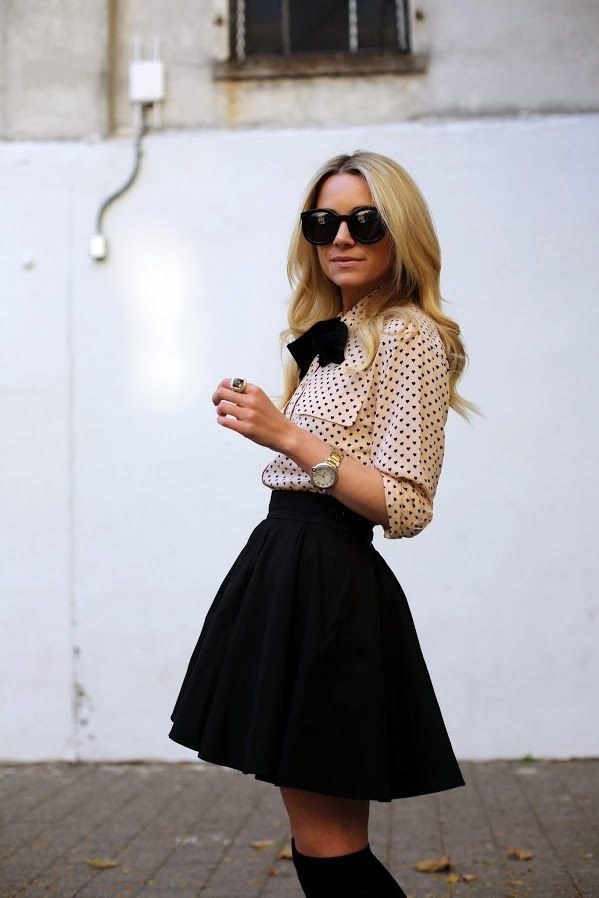 Knee high socks are a must-have item for the fall. They're such a cute addition to any outfit. You can pair them with skirts, shorts, and even dresses! I love wearing this trend with a skater skirt and a collared button-up shirt. For accessories, I love the unisex bow-ties from American Apparel! They'll add a fun pop of color to your look.
---
5

Polka Dots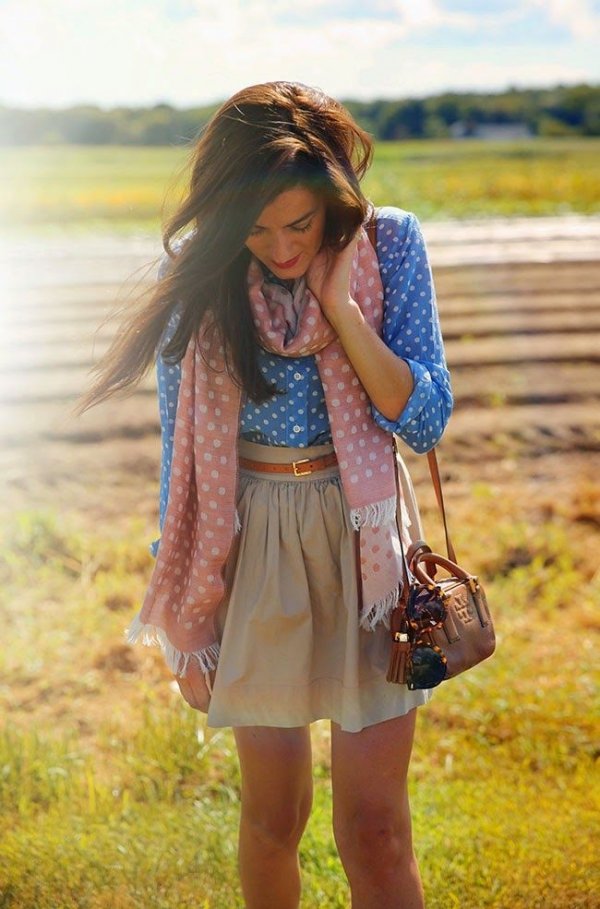 Polka dots are a really big trend this fall! Don't be afraid to mix and match different colors of the pattern. Pair your polka-dot button-up shirt (Macy's) with a colorful scarf of the same pattern (try J.Crew). It shows that you are fearless when it comes to fashion and I love taking risks to make a fashion statement!
---
6

Business-ready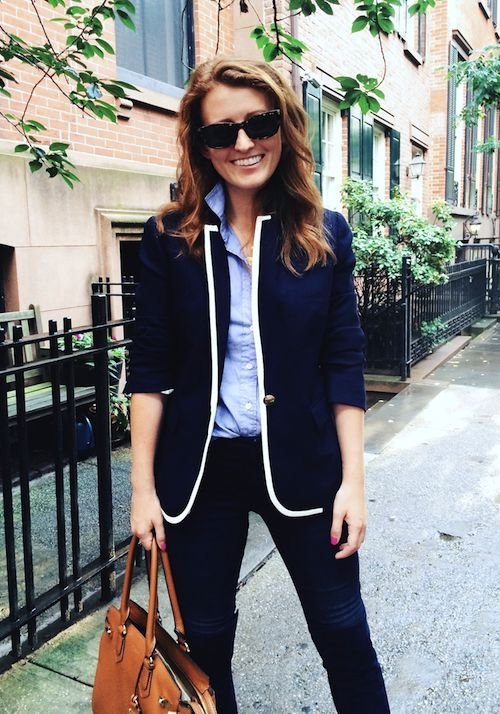 You can easily take the preppy trend to your workplace. Try a sleek pantsuit, like the ones from Venus. If you a want business casual look, go with dark skinnies and just add a blazer over your top, like this one from H&M. Add preppy touches with a collared shirt and a cute handbag!
---
7

School-ready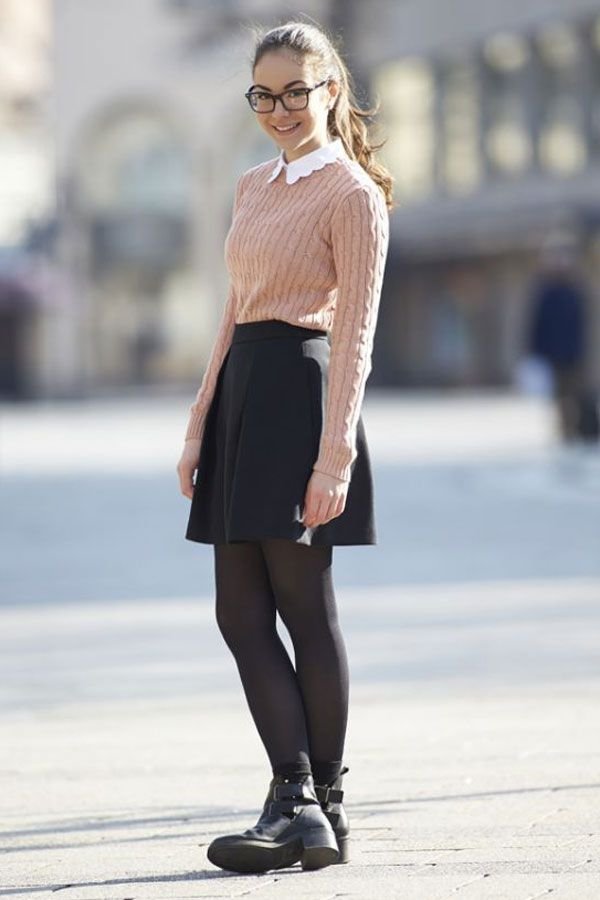 With it being the back-to-school season, show off your preppy side on campus! Take a black skater skirt (try Forever 21) and pair it with a pastel colored cable knit sweater. My favorites are from Topshop! To give it the full preppy chic look, don't forget to add a "peter-pan" collar underneath your sweater! You can do this by layering your sweater over an oxford shirt (Urban Outfitters).
Well, there you have it. These are just seven out of many adorable street style ways to look preppy chic this fall. Of the list, which look is your favorite? Which look will you be recreating?
---
Comments
Popular
Related
Recent