7. Dress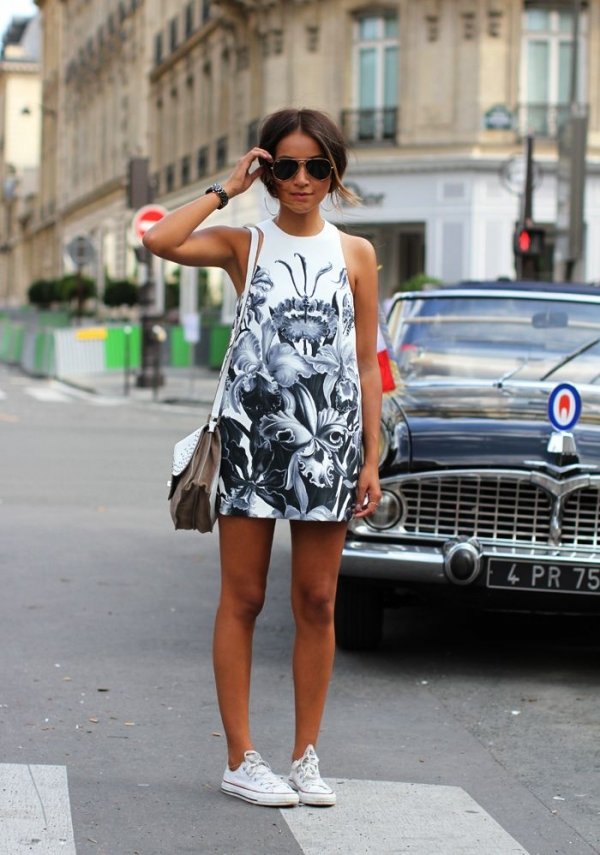 I love the idea of pairing a pretty dress with some Converse. I think it's the perfect balance between girly and edgy! The Converse can easily tone down the outfit and give your look some more street-cred. Depending on the color of your dress, you can have your shoes coordinate.
Of course, classic black and white Converse will always look good with anything and everything!
Well, there you have it. These are just seven out of many awesome outfits that you can wear with Converse. Let's be real, they should be in EVERY girl's closet! Of the list, which look was your favorite? Which outfit will you be recreating and where will you be wearing it?
17 Different Types 🔄 of Sexual Orientations 👫👭👬 You Probably Didn't Know ...
Explore more ...
"7 Street Style Outfits to Wear with Converse ..." localizations: