7 Spring Street Style Looks to Recreate ...
By Vanessa
There are tons of spring street style looks that you should be recreating this season! The season is all about pastels, florals, and basically anything girly! Check out some fashionable spring street style looks. Let me know which ones your favorites are! If you have any awesome ideas you want to share, comment them!
---
1

Pastels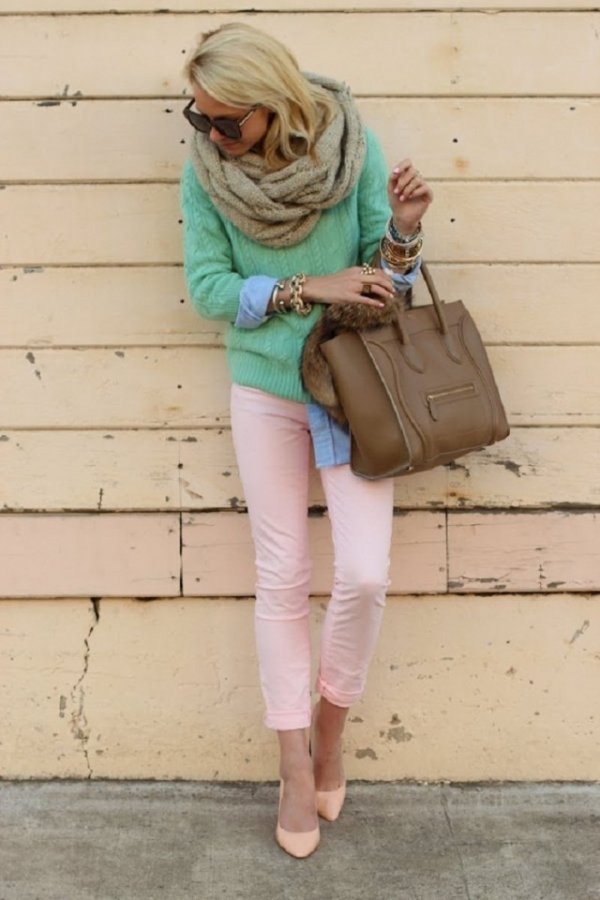 I'm obsessed with this look! Spring is all about pastels. You can mix and match different colors and look fab! I'm especially loving the mint-green sweater and pink pants! Which two colors would you mix for this adorable spring street style look?
---
2

Blazer and Skirt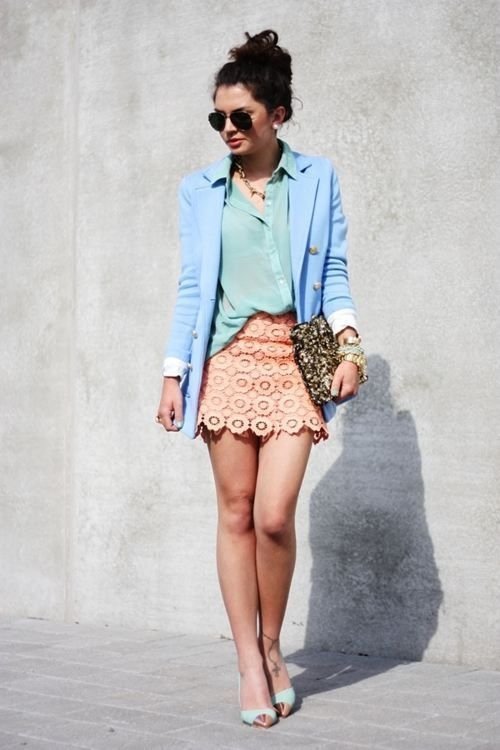 I'm loving everything about this look! Who knew blue and pink looked so incredibly good together? I love the lace on the skirt matched with a silky button-up! The blazer is a cute finish to the outfit! It turns your girly outfit into a sophisticated one and is perfect a day out in the city!
3

Think Pink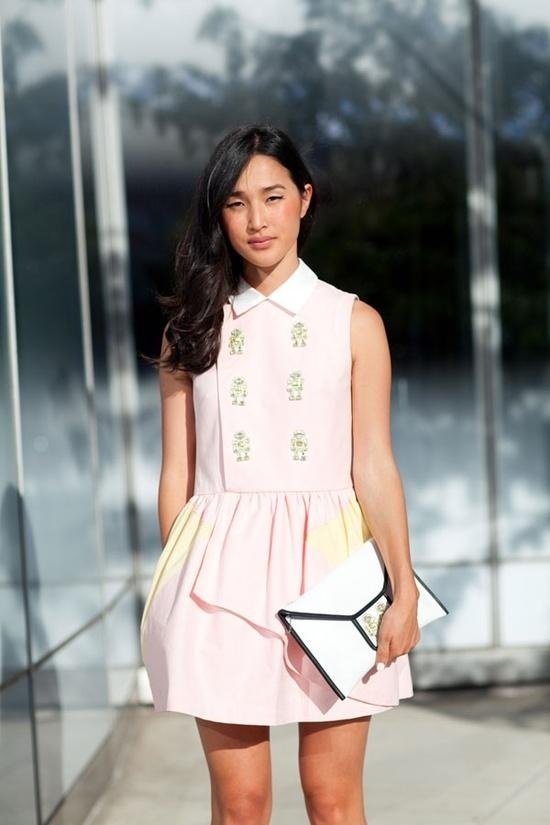 Pink is never a bad idea. Am I right, ladies? It's girly, sophisticated, and simple. I love this look! Swap out your little black dress for a pink one instead! Keep your clutch a neutral color; I'm loving white! For shoes, you can't go wrong with nude pumps! It's a great look for any occasion!
---
4

All White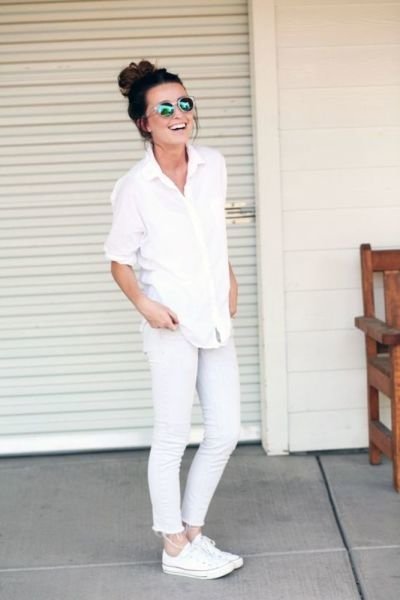 I love the concept of an all-white ensemble. Just make sure you try REALLY hard to stay away from anything that can get it dirty! It might be pretty difficult but hey, fashion means sacrifice right?! Although spring is all about fun colors, an all-white ensemble can be really refreshing. You can keep the accessories to a minimum or stack up on the neon colored rings/necklaces! It'd be the perfect pop of color to your outfit!
---
5

Midi Skirt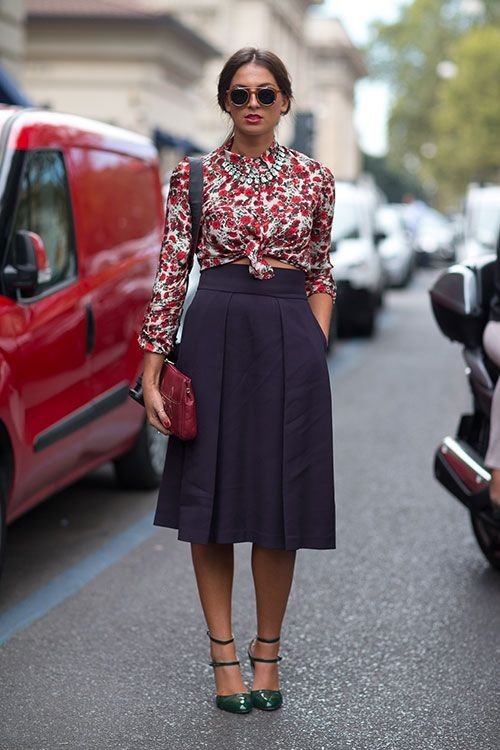 The midi skirt is all the rage right now! I love the simplicity of the the whole look. You can wear cute crop tops or tuck your shirt in the skirt! You can even incorporate stripes, floral, or whatever pattern you'd like. It's definitely a cute and sophisticated look to try! Don't forget a colorful clutch! It'll spice up your outfit!
---
6

Printed Pants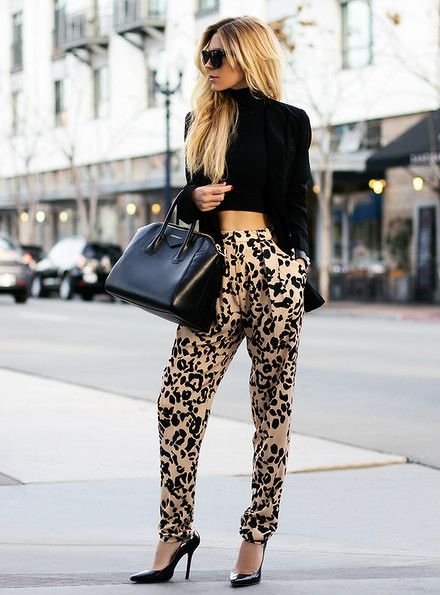 If you're feeling bold, try some printed pants! I love this look. The black crop top and blazer look fantastic with the nude pants! I like that the top half is all black. That way, you can wear any colored pattern on your pants without having the colors clash! You can try Forever 21 for some cute pants! I'm definitely looking forward to trying out this look this year!
---
7

Floral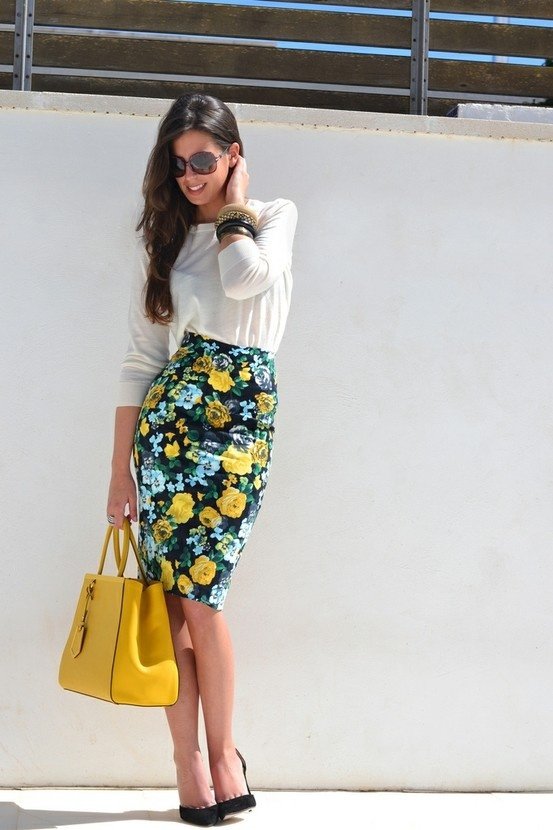 You can never go wrong with floral! It's the perfect look for spring. I love the simplicity and sweetness of the look! Pair your floral pencil skirt with a white top and keep the accessories to a minimum! That way, you can rock a colorful bag! It's sweet and sophisticated all at the same time! Where would you wear this outfit to?
Well, there you have it! These are just seven out of many incredible spring style looks you can recreate this season! You probably have a bunch of these items in your closet already, so now just put them to work! Which look is your favorite? How would you describe your street style during the spring?
---
Comments
Popular
Related
Recent