Kate Middleton's Street Style Inspos You Can Copy ...
By Teresa
Everyone knows that Kate Middleton is one of the biggest style icons of our generation, which means that it can be pretty difficult to copy her style. If you love her style but have some trouble recreating it for yourself, this list is sure to help you with all of your fashion woes!
---
1

A Simple White Jean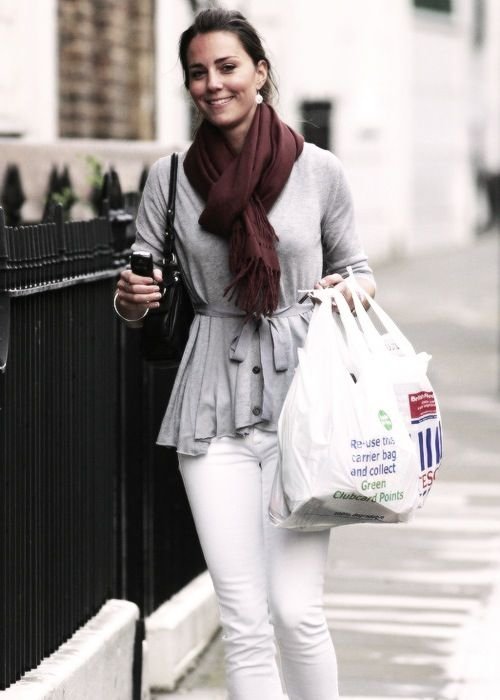 This seems like a pretty old picture (when was the last time Kate was able to go out for a shop alone without it being a national incident), and even still, her style is impeccable. To recreate it, simply wear a light gray sweater with fitted white skinny jeans. To add the pop of color that Kate did, simply pair the look with a nice burgundy scarf. I think that you could easily recreate this outfit for less than $40 from Target! It's a bunch of basics that together create a chic look!
---
2

Blue and White Stripes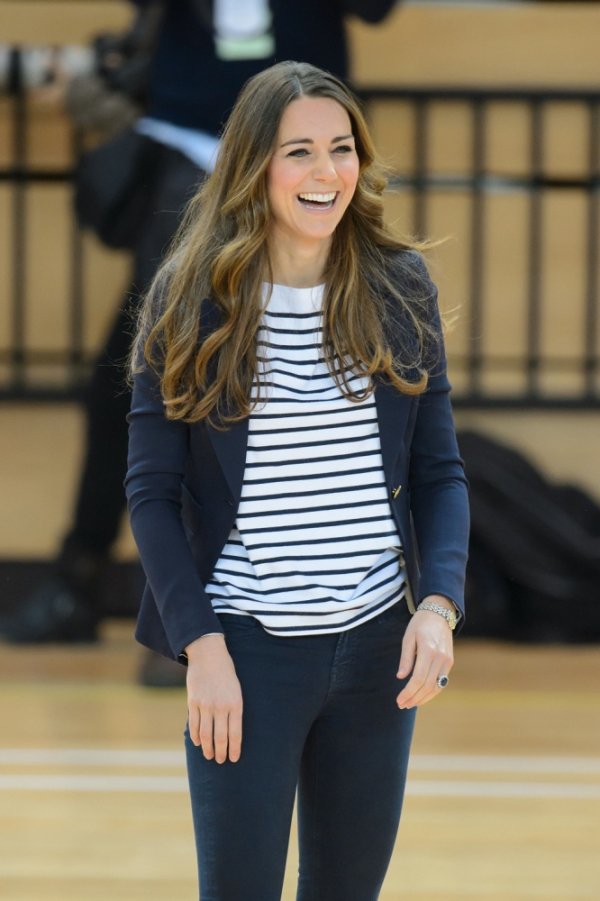 This is definitely one of my all-time favorite casual looks we've ever seen Kate wear. It's so simple, yet so effortlessly chic, one of the reasons I personally love her style so much. It's such an easy outfit to recreate, too. Simply find a blue and white striped shirt (hint: H&M) and pair it with a navy blue blazer and a pair of blue jeans. Blue and white is so on-trend this year too, making this the perfect outfit to steal this summer!
---
3

Bright Cropped Pants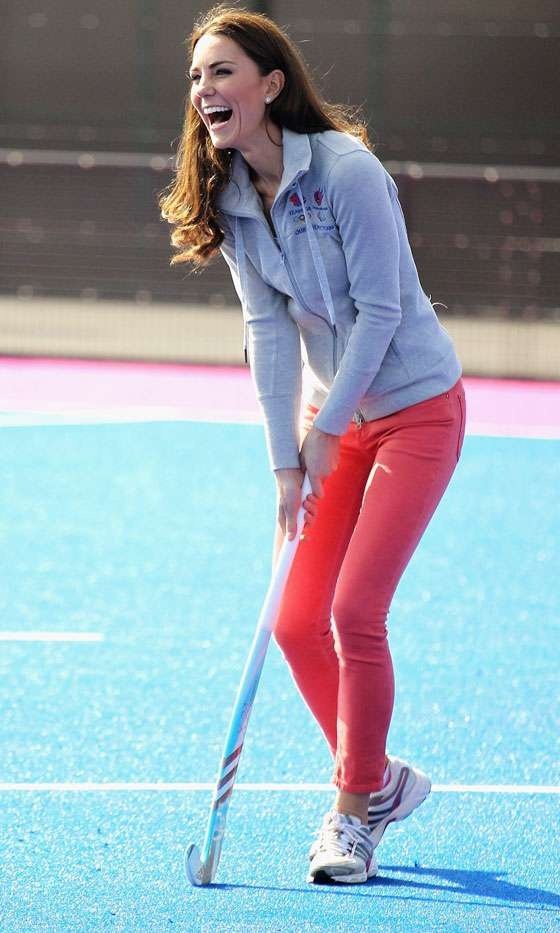 It's not everyday that you see a royal rock a pair of bright pair of pants, but leave it to Kate to do just that! I love that even though she's wearing bright coral pants, she tries to tone it down a little with a light gray jacket. She's even wearing sneakers and her style looks amazing! To recreate it, find a gray zip-up jacket, a pair of coral pants, and your favorite pair of sneakers. You'll instantly have a certified Duchess Kate look!
---
4

Blush Textured Sweater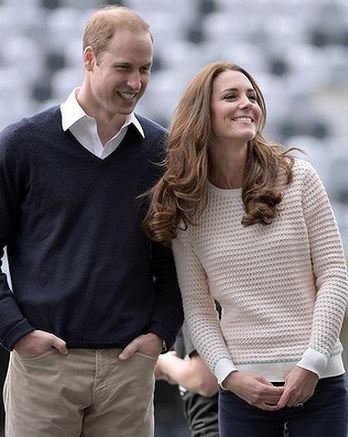 How do William and Kate pull off casual so well? They look like they could be J.Crew models, let alone members of the Royal Family! This Kate look is pretty easy to steal. All you need is a blush-colored textured sweater and a pair of blue jeans. Seriously, that's all it takes to copy this classic Kate look. Well, that, and maybe her signature hairstyle!
---
5

Chic Gray Dress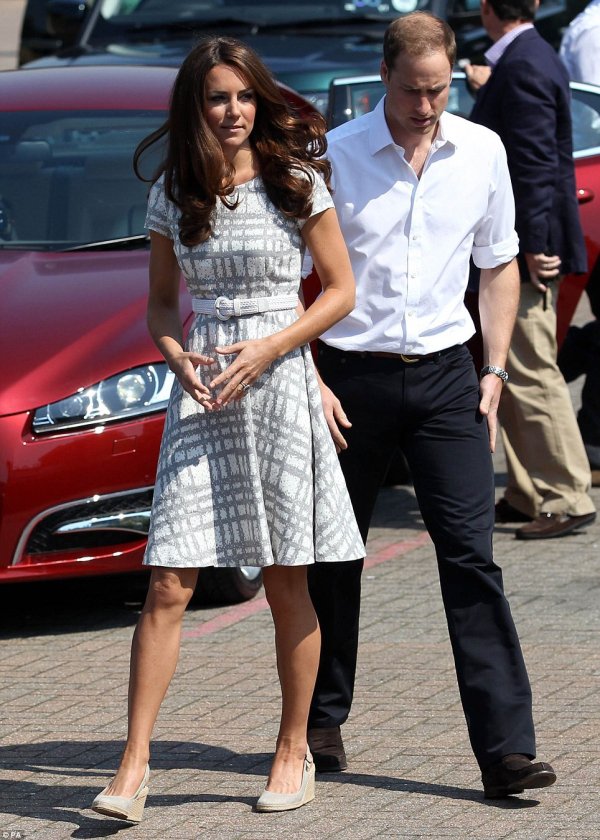 While this dress is not easily replicable, it is something that you can get so much style inspiration from! Simply find a light gray dress with a similar geometric pattern and a light gray belt to complete the look. Even if you can't find a similar dress, a light gray dress would accomplish the look you're going for as well!
---
6

Beautiful Lace Dress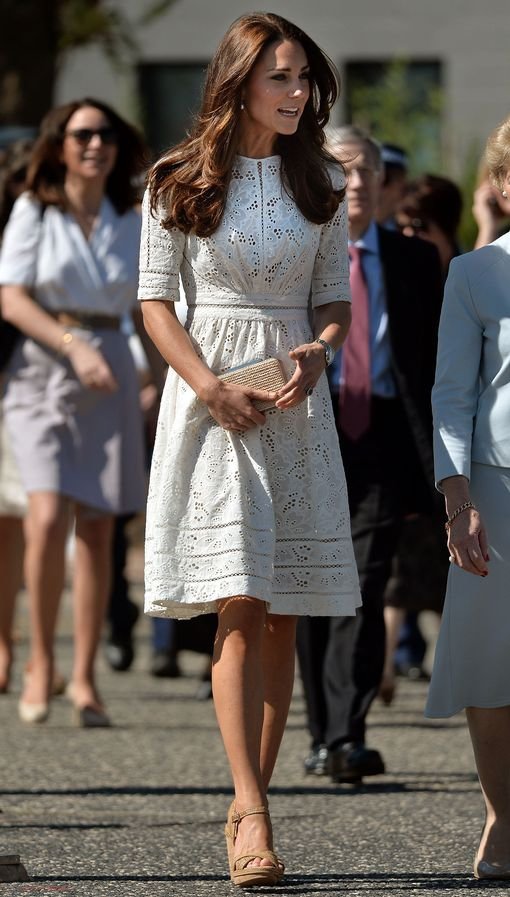 Was I the only one whose mouth dropped in awe when I saw how stunning Kate Middleton looked in this gorgeous lace dress? To recreate it for yourself, you just need a ¾ quarters-length sleeve off-white lace dress, a pair of nude heels, and a simple clutch.
---
7

Simple Sweater with a Pop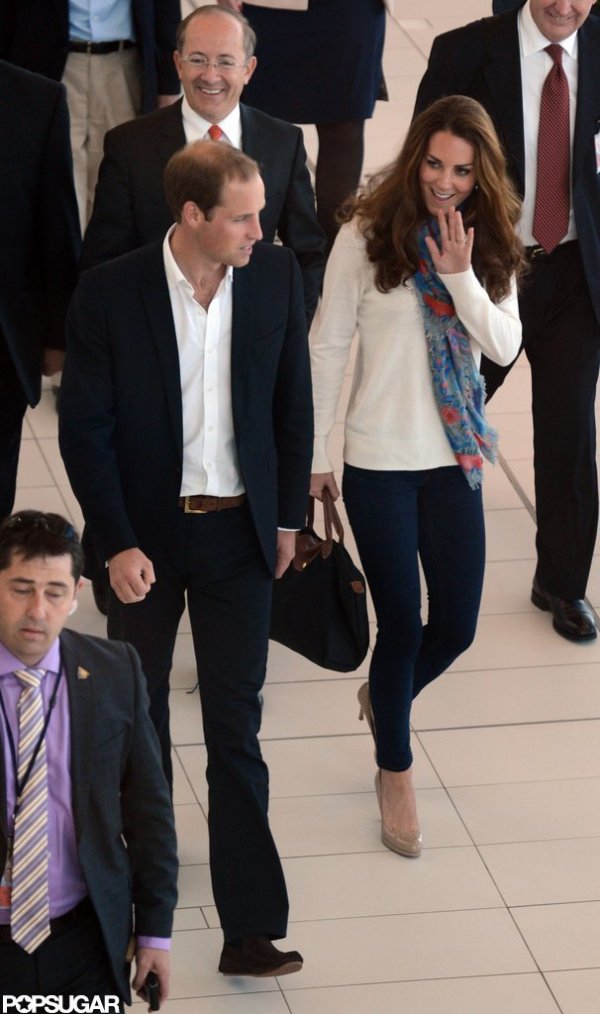 I'm fairly certain that Kate Middleton is the only person who could wear a simple white sweater with jeans and everyone's trying to steal the look. It's the most simple and classic of all of her looks, and yet it's one that I want to recreate right now. What really makes the outfit pop is the bright blue and red scarf. Talk about a statement piece!
What are your favorite Kate Middleton looks? Have you ever tried to recreate one of her outfits? Let me know in the comments!
More
Comments
Popular
Recent