8 Great Street Style Shoes ...
By Jennifer
You're scouring your wardrobe, putting together the perfect urban chic look, when it hits you – you don't have any street style shoes to complete your ensemble! No worries, hon! I've spent an almost embarrassing number of hours hunting out the best street style shoes for almost any outfit, outing, or occasion, and I'm happy to share! Here are my picks for the most attention-getting, street style savvy shoes. Let's get started!
---
1

Proudly Posh Heels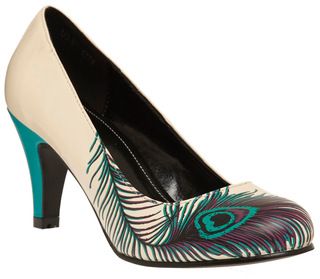 Whether you're rocking an entirely office-appropriate pants-suit, or you're ready for a night on the town, these posh pumps are the ideal street style shoes to get you noticed, admired, and maybe even featured on some fellow fashionista's street style blog! The 2 ½ inch heel adds height but is still comfortable enough to walk the 6 city blocks to your favorite dinner destination. Find these at online ModCloth or check your local shoe store to find something similar.
---
2

Chuck Taylor All-Star Printed Canvas High-Top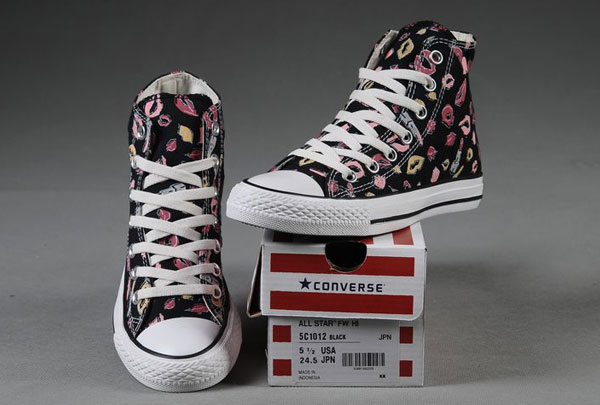 These sneakers, low or high-top, are a street style classic, and I love this dainty lipstick print twist on the basic black tennis shoe. Don't fancy the pattern? No worries: these come in four other funky prints, including leopard. Or maybe print isn't your thing at all, but again, no worries… Chucks come in a rainbow of solid colors, too! Plus they're easy to find. I found these at Zappos.com, but I've also seen them at Kohl's, and even at the thrift store!
---
3

Girl about Town by Poetic License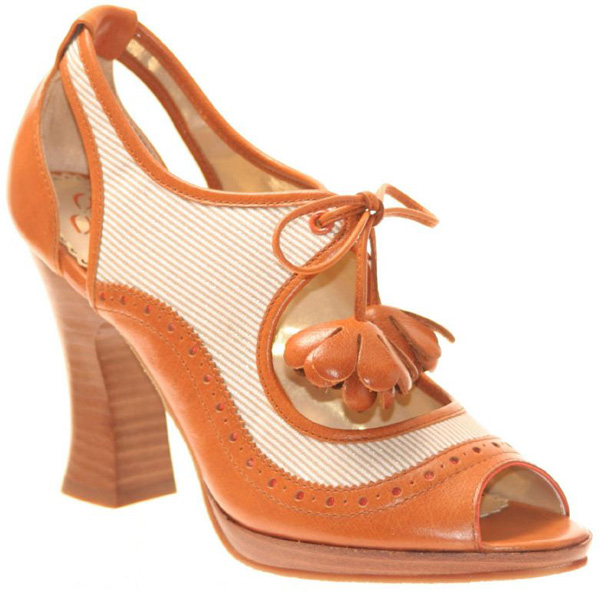 What's not to love about these updated and thoroughly modern spectator pumps? I adore the details, like the flower tassels and the cutouts at the heel and along the sides. The color is lush, too, perfect for wearing with a retro-print skirt or even a denim romper paired with a blouse. Designed by Poetic License, find them at your fave department store or online at 6pm.com.
---
4

Gal about Town by Chelsea Crew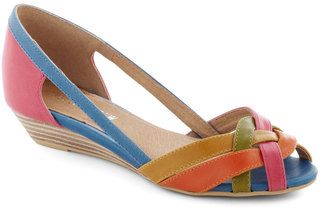 I found these sweet wedges at ModCloth, and they're perfect for wearing with cuffed shorts and a vintage graphic tee. They'll pick up and highlight any color on that tee, from PacMan yellow to Rolling Stones "lips" red to Care Bear pink. Or go the opposite direction and wear them with a ruffle-front dress and wide headband.
---
5

What's the Rustic Boot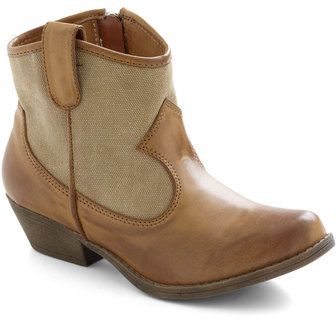 Who says Southern Belles can't have street style? These Old West inspired mid-calf boots say they can! These are another ModCloth find, and are perfect for pairing with denim shorts and a fitted button-down top, or with a pair of bright red skinnies and a print top. Don't overdo the look, though, or you'll end up looking like a cowboy!
---
6

Azure in Luck Bootie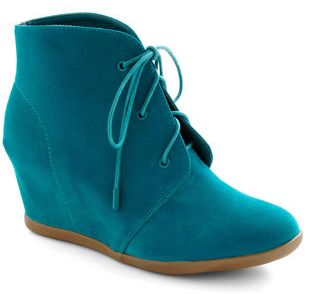 These faux-suede wedge ankle boots are another ModCloth buy, and I can't wait to wear them with my dot-print tights, cuffed shorts, and cropped blazer. They add just the right pop of color to my favorite spring ensemble. If you prefer a little more color in your street style, wear them with skinny jeans, a printed blouse, and a cropped blazer with a statement necklace. Done!
---
7

Far Away Place by Seychelles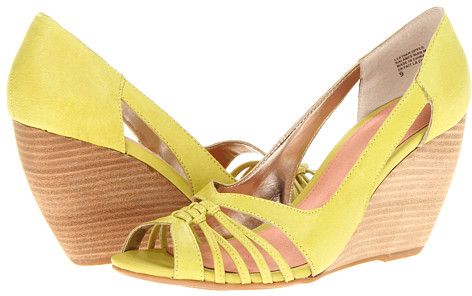 She wears Seychelles down by the seashore! Any pair of shoes by Seychelles will up your street style credibility, but this pair in particular is on-trend this spring. The wood-look wedge, the sunshine yellow upper, the pretty cutouts. Wear these with a vintage shirt-dress, or a pair or pedal-pushers and a cropped cardi. If you're not keen on yellow, it's all good, because these lovely wedges come in four other colors, including a bright cobalt, basic black, flat beige, or shiny pewter.
---
8

Ginger by Sam Edelman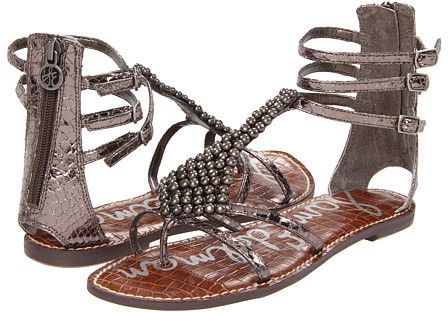 Gladiator sandals are still completely on-trend, and this pair by Sam Edelman is so versatile, you'll be able to wear them all summer long! They come in four colors, including a sizzling coral and more neutral saddle brown, but I like this color best. I can't even count the number of urban chic outfits I'll wear them with this season, but suffice it to say, I'll get my money's worth in wear!
Well, now that you've seen my picks for the most marvelous street style shoes, the only real question is, which will you try on first? I adore those peacock-print heels, but I've also gotten very attached to my Chucks. Which of these do you like best, and how would you wear them?
More
Comments
Popular
Recent