As much fun as it is to wear prints and patterns and crazy colors, sometimes it can be just as fun to change up your look by wearing various shades of one color from head to toe — you know, going monochrome! Adding pops of color and print to a monochrome outfit can spice up your look, but these 7 street style monochrome ensembles prove that you can be spicy enough wearing just one shade.
1

Gray Monochrome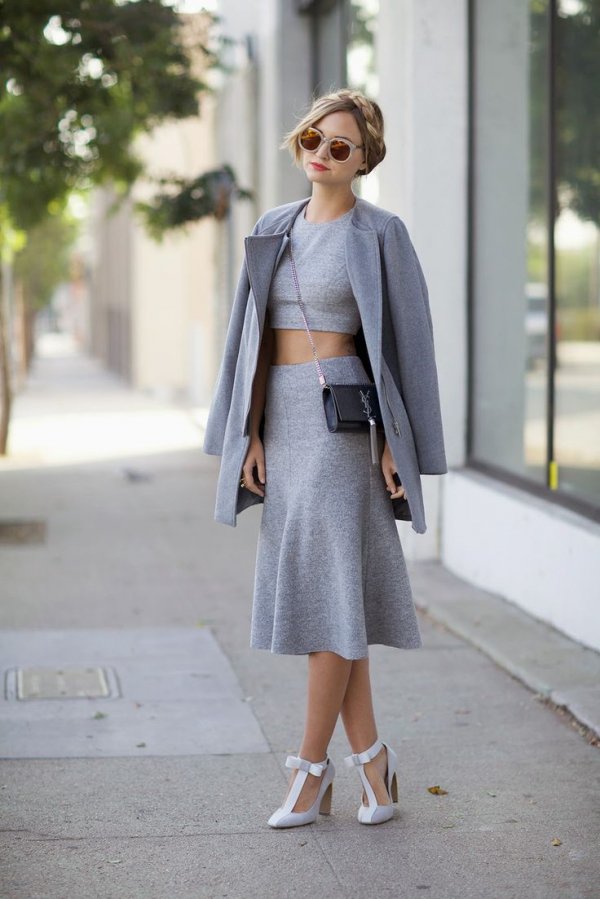 Not only is this look classy and vintage, it actually looks really comfortable! Those sunnies? Fabulous! The shoes? Love the touch of femininity. Even though gray is a neutral, this monochrome look is anything but dull.
2

Marsala Monochrome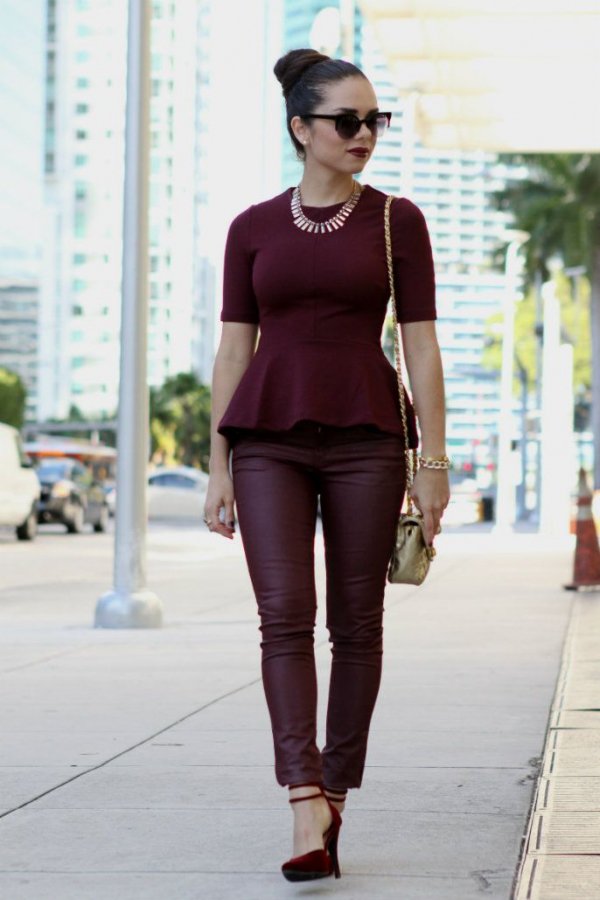 One of spring's hottest hues is marsala. And while it's a darker spring shade, it looks so elegant. This marsala monochrome look reminds me of a "Real Housewives of..." woman. And by that, I mean this girl looks chic and fabulous!
3

Mint Monochrome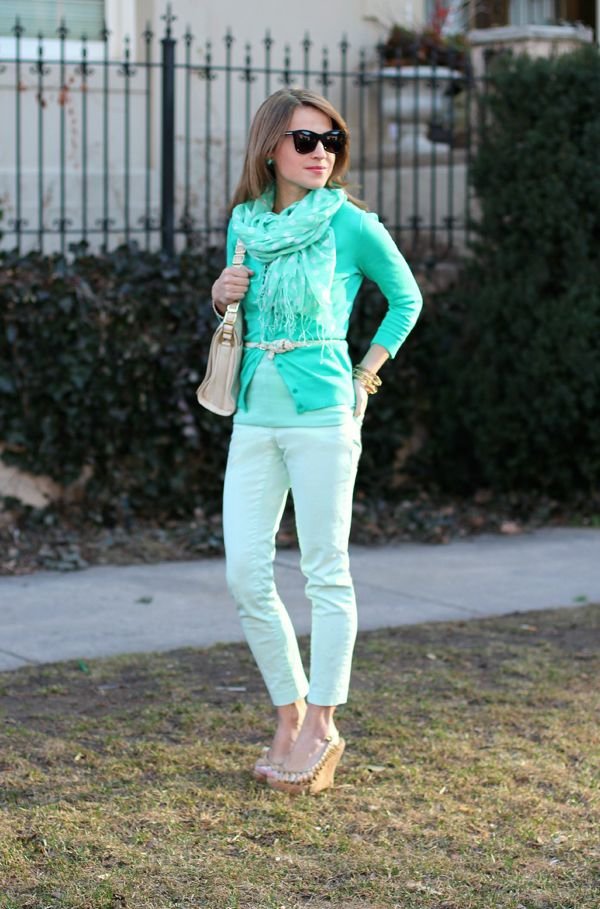 Another shade to sport this spring or summer is mint. And this monochrome look is minty fresh! It has neutral accessories to break up the look a bit, but the overall mint color is still predominant. This look is perfect for spring because you can remove or add layers, like the scarf and cardigan, to create more than one outfit and take it into summer.
4

Black Monochrome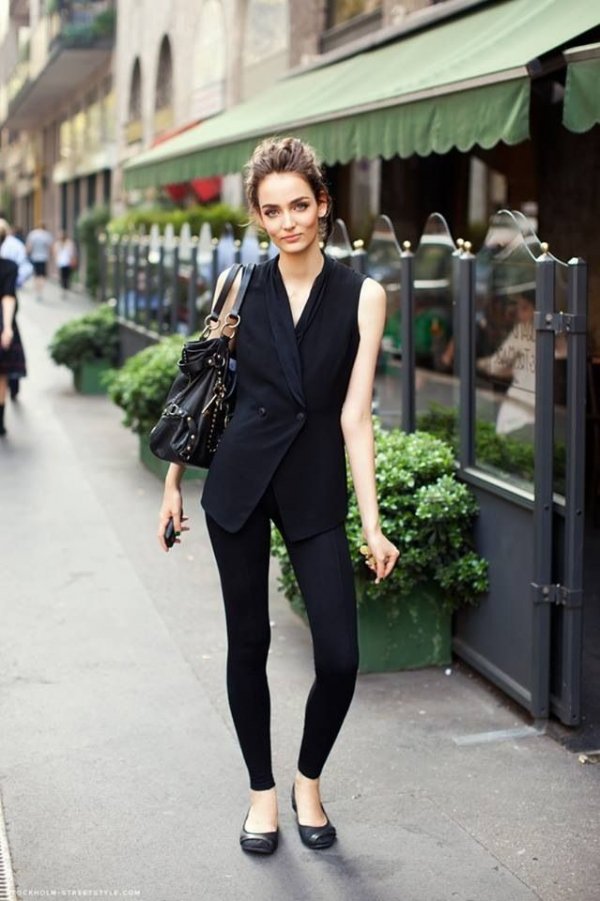 Probably the most popular shade for monochrome looks is black. And this black ensemble is a great one. It's casual but classy, and can be worn for daytime or evening. I love how the top looks like a vest but is being worn as a part of the outfit, instead of as an accessory to it. And those black leggings look super comfy.
5

Red Monochrome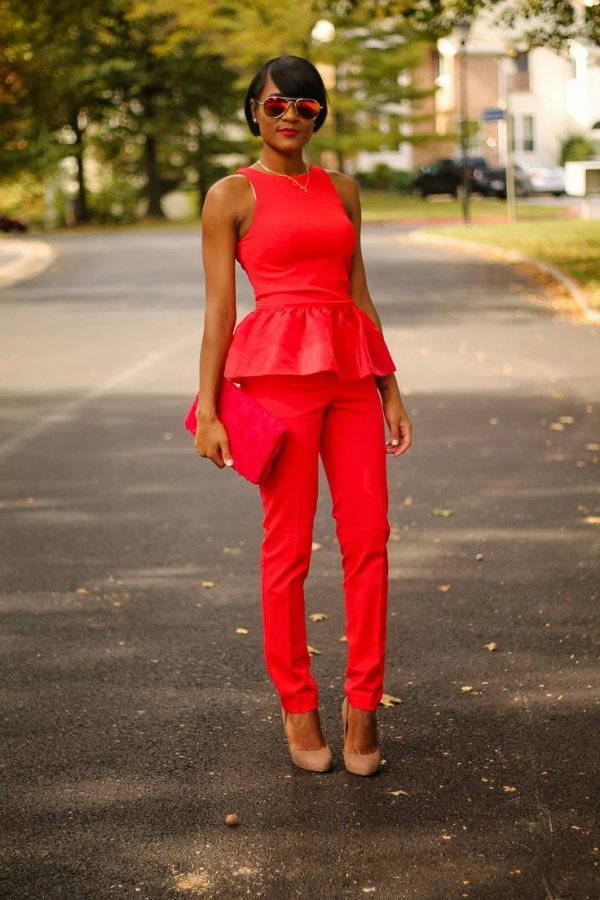 Sexy? Check. Sassy? Check. Red hot? You betcha! Red is a bold color, so wearing it in any capacity can be tricky to pull off. But with the matching sunglasses and contrasting bright pink clutch, this red look is ravishing!
6

White Monochrome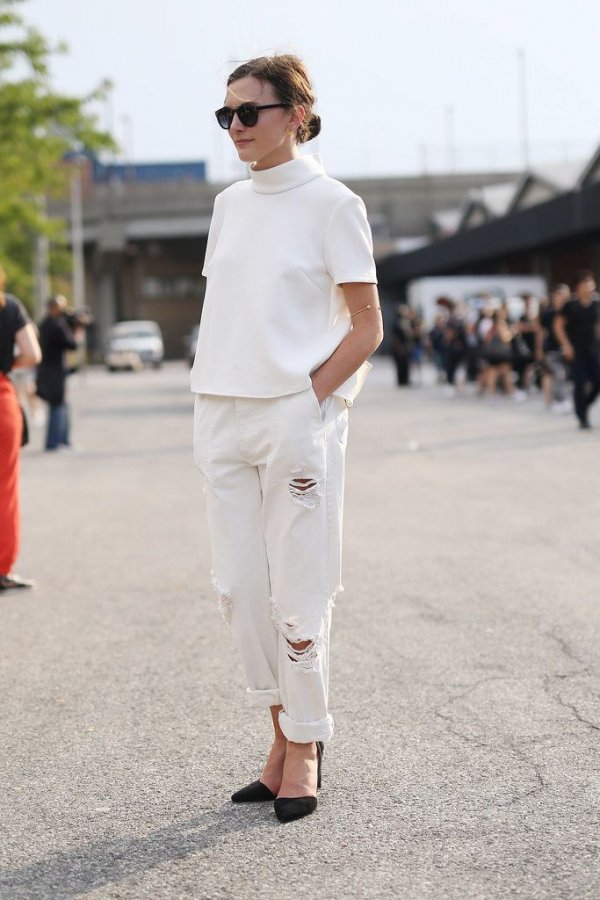 The combination of the dressy shirt and the baggy, ripped jeans makes this look totally stylish. The black heels break up the white theme, but the white still stands out. That old "no white after Labor Day" rule? Yeah, fughettabout it! This look is worthy of being worn any time of year.
7

Denim Monochrome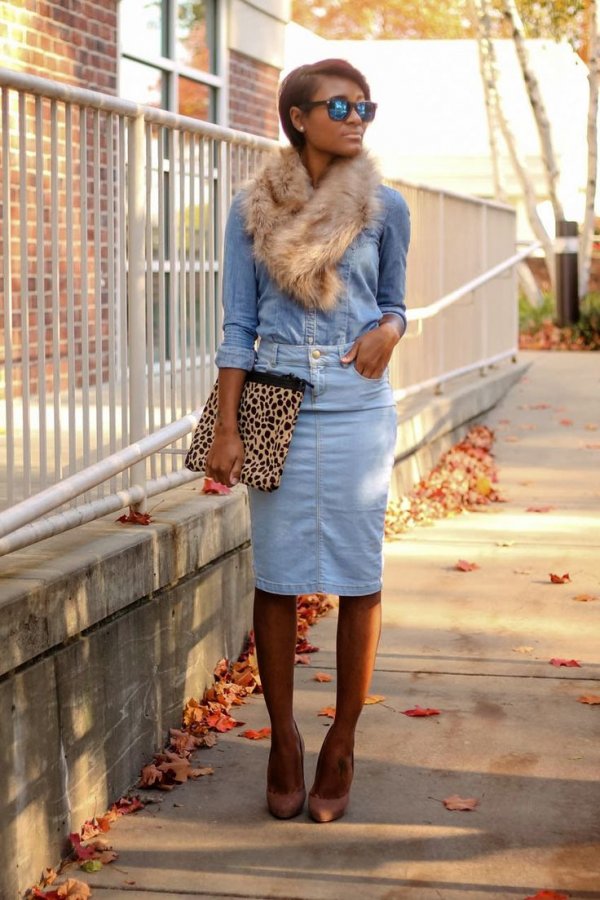 The denim-on-denim trend isn't going anywhere anytime soon. And what makes this denim monochrome look especially fabulous is the touch of fur and leopard. Rawr! And how awesome is it that the sunglasses are also in the blue family?
When you are having an "off" day and can't figure out what to wear, grab your favorite pieces in the same color family and put together a monochrome look. Don't worry — it won't be boring because YOU are not boring, and YOU will make it look fabulous! Which of these 7 street style monochrome looks is your favorite?