9 Adorable Street Style Outfits to Recreate This Spring ...
By Vanessa
There are so many street style outfits that are perfect to recreate this spring! Whether you've a girly, edgy, or sporty style, there's a look in here for everyone.
---
1

Sporty/girly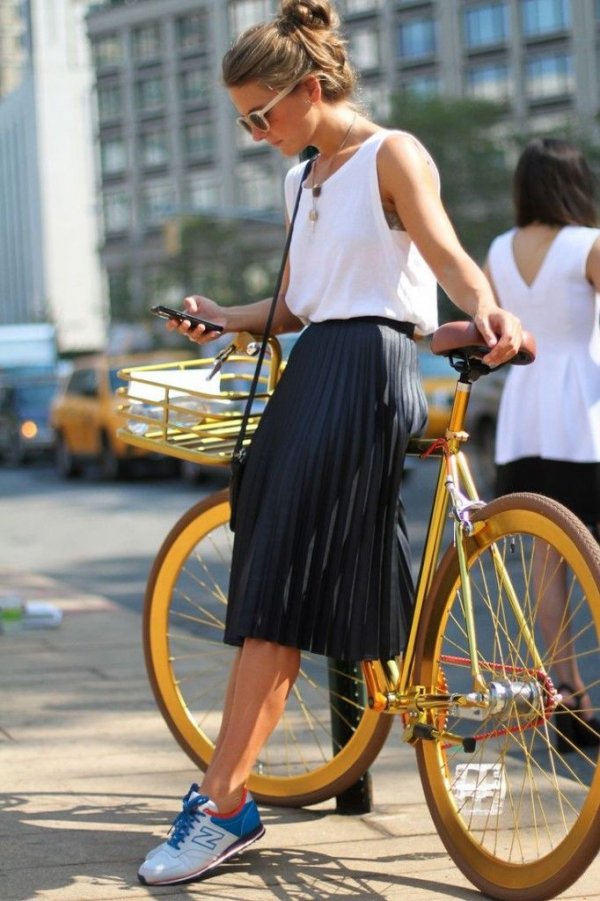 If your style is in between girly and sporty, this is a look you'll love. Pairing a tank top with a pleated midi skirt is perfect for this warm weather! Adding some sneakers to the look makes it feel more active and sporty.
---
2

Sweet Kimono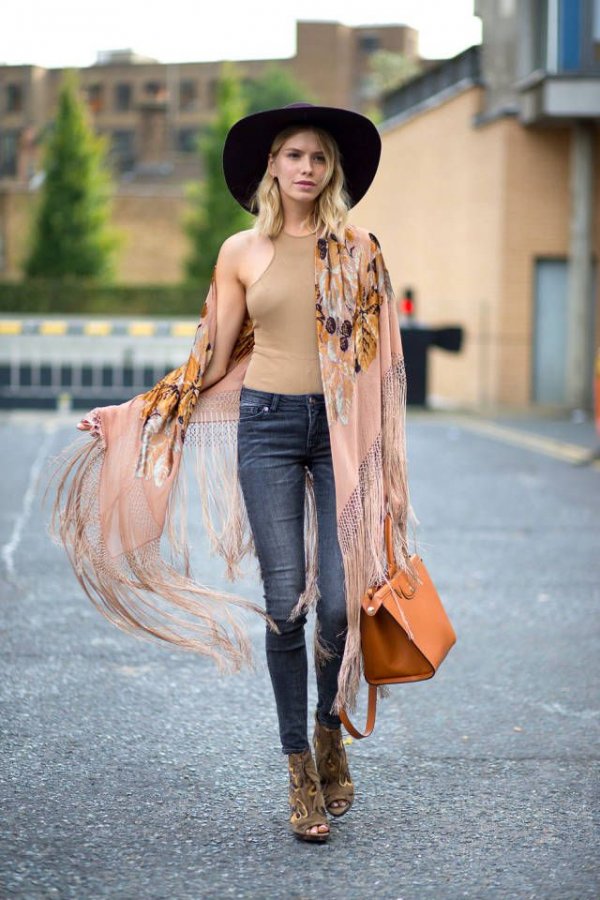 Kimonos are a spring time must-have! It's the perfect addition to any outfit and will always pack a punch to your look. I love the idea of wearing a classic jeans + tank top outfit and then adding some color and/or pattern to the look with a flowy kimono! For options that you'll absolutely love, check out forever21.com.
---
3

Rocker Chic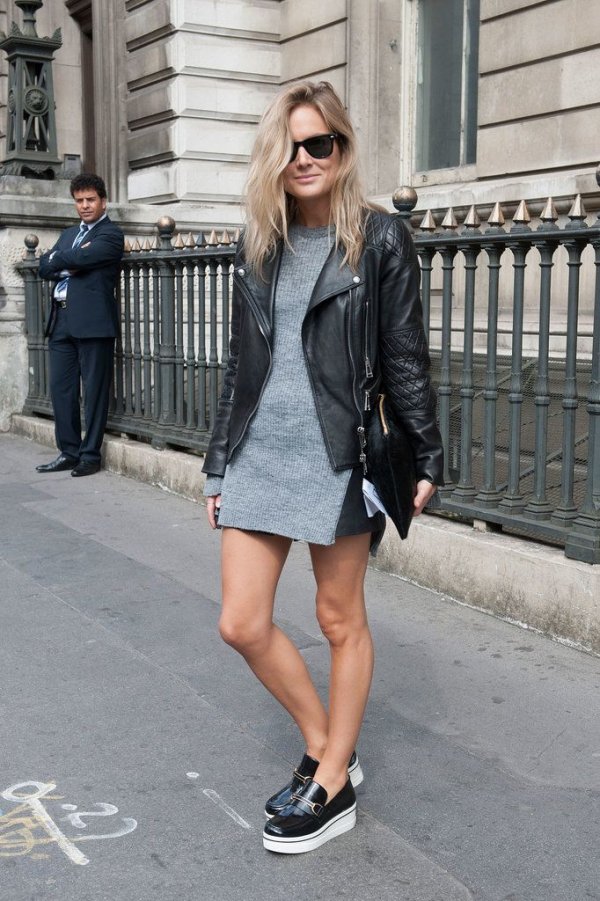 Isn't it amazing how a leather jacket can "edge" up any outfit? Try it out! Wear one of your favorite dresses (try a neutral colored one) and layer a leather jacket over it. Of course, you can't forget your platforms or converse! It'll totally take your outfit to the next level and you'll love like a rocker chic queen!
---
4

Flower Power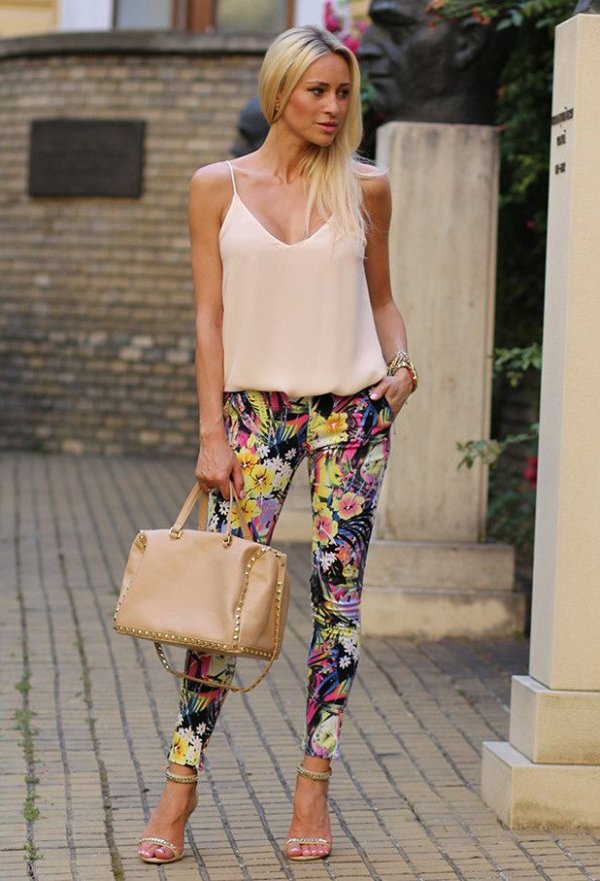 If you're anything like me, you're obsessed with all things floral. I mean, what's not to love about this print? It's my go-to for the spring/summer because it's girly and always adds a pop of color! You can wear the trend this spring by wearing the pattern on some leggings, a kimono, or a dress! Find cute and affordable options on forever21.com.
---
5

Colorful Cutie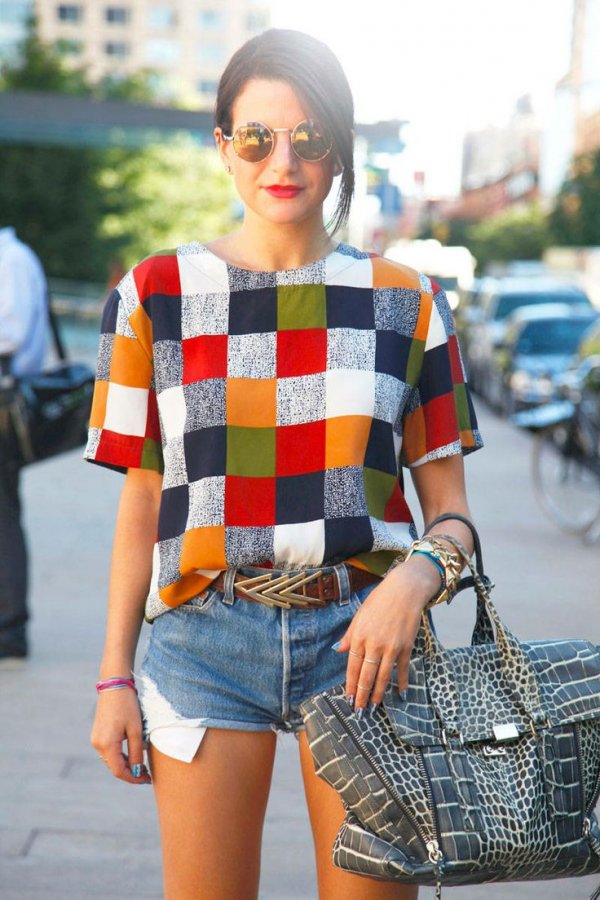 Take a regular tee + shorts combination and give it some life by wearing a colorful tee like this one! You can recreate the look by simply pairing some jean cutoffs with a patterned tee/vibrant-colored top. It's super casual but, at the same time, insanely stylish!
---
6

Printed Chambray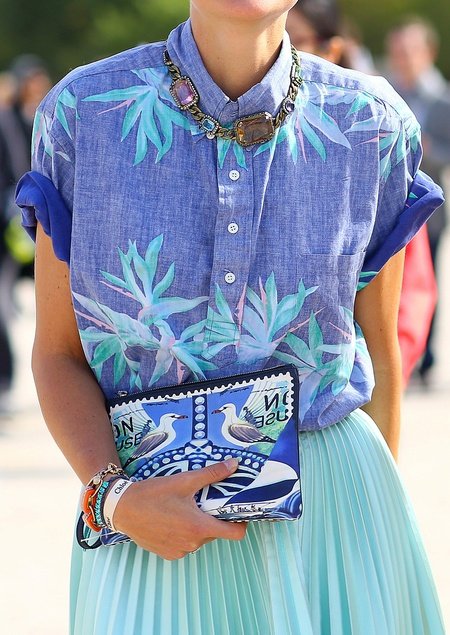 Chambray shirts are a must-have for every girl's closet. It's perfect for a casual look but it can easily be dressed up for a more formal, chic look. Try this floral-printed Chambray shirt from express.com. (It's actually a men's shirt BUT we all know girls can rock anything 10x better, right?!) Add a feminine touch by pairing it with a skirt!
---
7

Monochromatic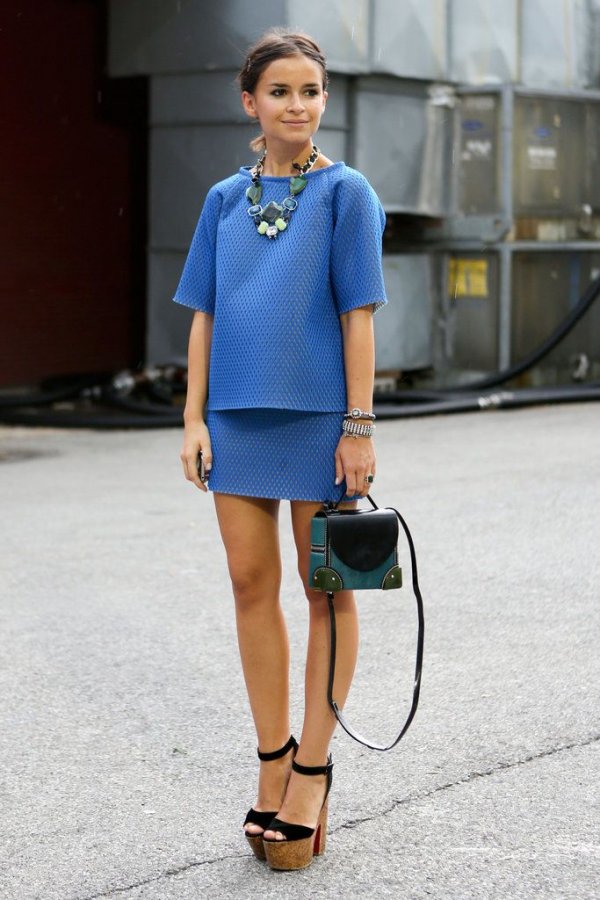 Monochrome is very much in style, ladies! It's a trend that's been around for years and I think we'll definitely see a lot of it this spring. If you're not entirely sure what "monochrome" even means, it's when you wear multiple pieces of the same color/shade. So, choose your favorite color and create a whole look out of it!
---
8

All-black Ensemble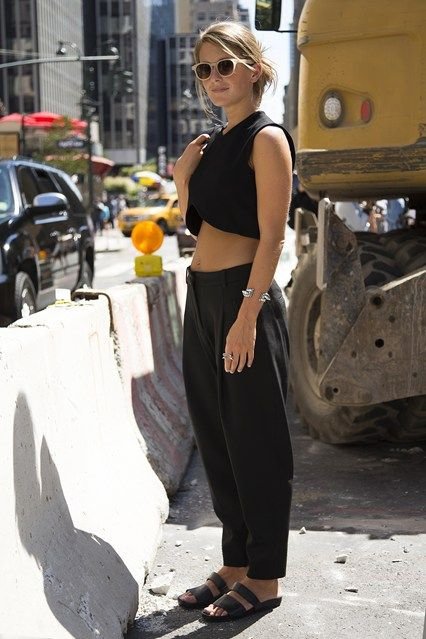 Going with the monochrome idea from the previous outfit, all-black is always in style. It's sleek and leaves you looking sexy and sophisticated at the same time. Since the weather's warm, embrace it and wear a cool crop top paired with some trousers or harem pants. It's definitely a sporty vibe but anyone can pull it off!
---
9

Overalls + Stripes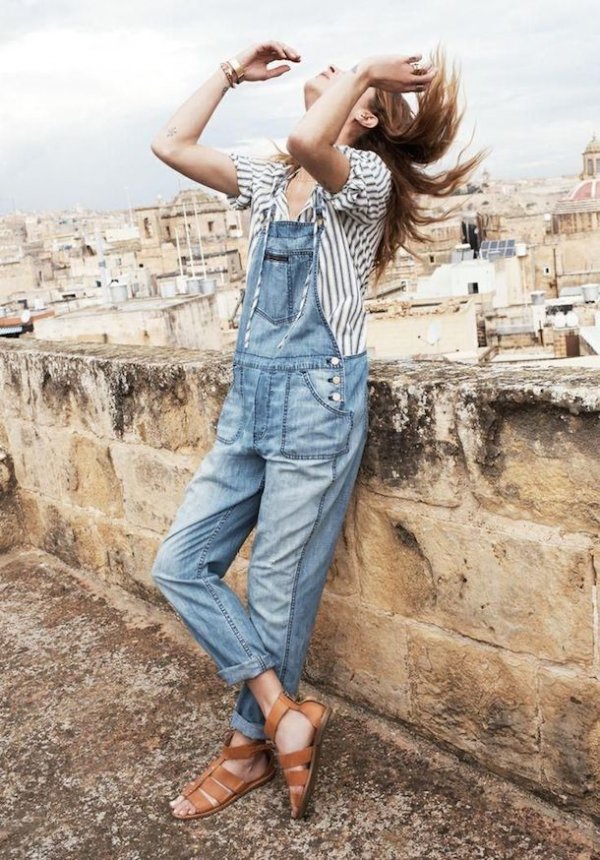 Overalls made a big fashion comeback these last few years and if you ask me, the trend is here to stay! It's an adorable way of looking playful and effortlessly cool, all at once. Whether you're wearing long overalls or the short ones, it looks awesome paired with a striped shirt. It's a super easy outfit to recreate and perfect for running errands or meeting up with your gal pals in the city!
These adorable street style outfits are sure to turn heads this spring! Of the list, which of these looks was your favorite? What's YOUR go-to spring outfit? Share fashion ideas in the comments!
More
Comments
Popular
Recent