There are so many awesome ways to wear the high-waisted trend this fall. Whether you're keeping things casual, classy, or even edgy, there's an outfit you can create. Check out some of the cool ways to wear the high-waisted trend and then let me know how you love to wear it.
1

All-black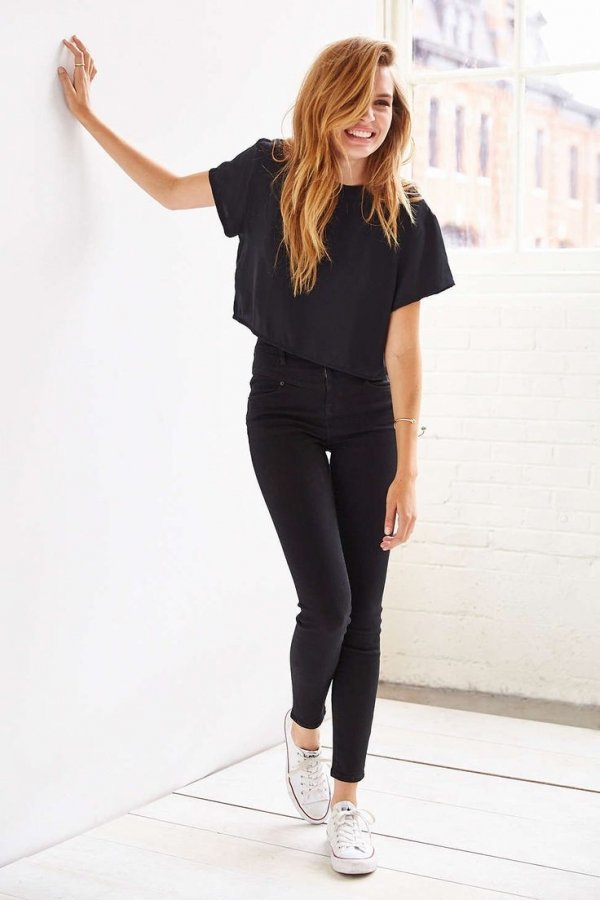 All black outfits are always a good idea. They leave you looking and feeling sleek, sexy, and sophisticated. Pair some black high-waisted pants (kohls.com) with a black crop top or tee. If you feel like an all black outfit is a bit too bland, add some color through your accessories. Try some colorful bangles, rings, or a necklace! You can even add the color through your shoes like some colorful converse. This is just one of many ways to wear the high-waisted trend.
2

Casual Chic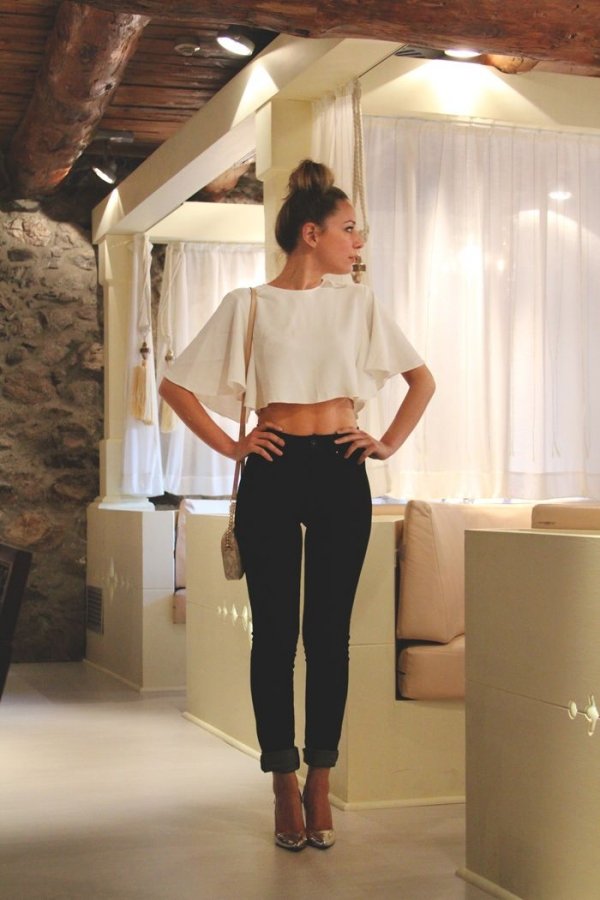 If your style is more laid-back, you should go for a casual chic look this fall. Pair your high-waisted skinnies (kohls.com) with a flowy crop top. An easy way to dress up the outfit is to add some nude pumps and a beige cross body bag. For your hair, put up in a messy top knot bun! You can never go wrong with that.
3

Patterns and Colors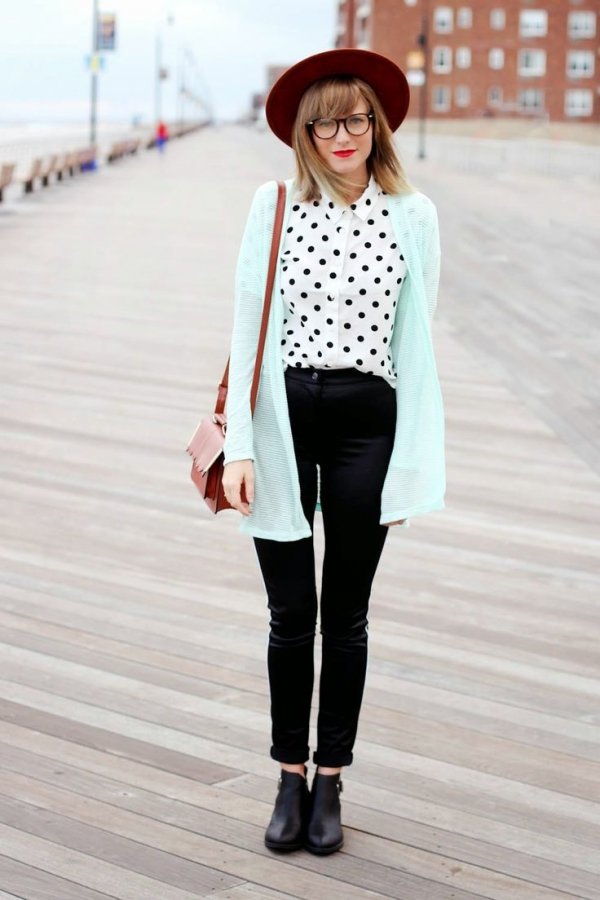 This fall season, it's all about adding colorful pieces to your outfit. If you're wearing classic black and white pieces, dress it up with a colorful cardigan. My favorites are the ones from modcloth.com because they're cute and modern! You can also add some color to your look through a cute cross body bag.
4

Skirt + Stockings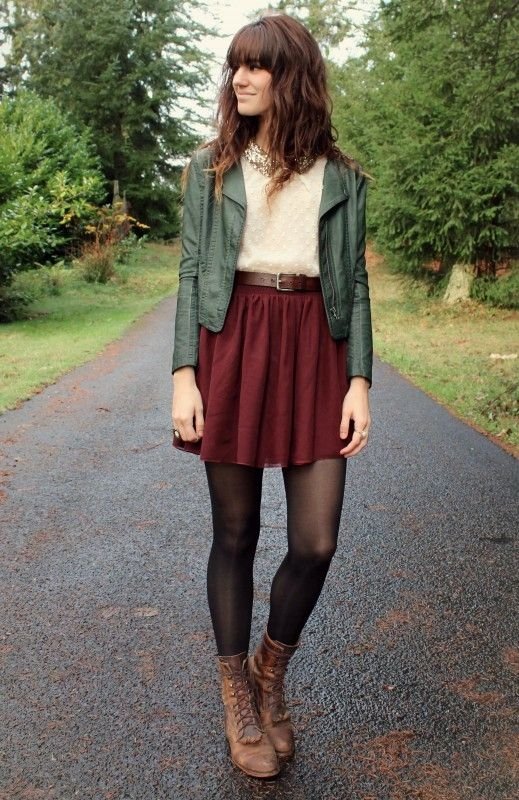 Skirts and stockings are the perfect combo for the fall. Since the weather is still nice and breezy, you can totally pull off wearing a skirt or dress. Just be sure to wear some stockings underneath for those chilly nights!
5

Maxi Skirt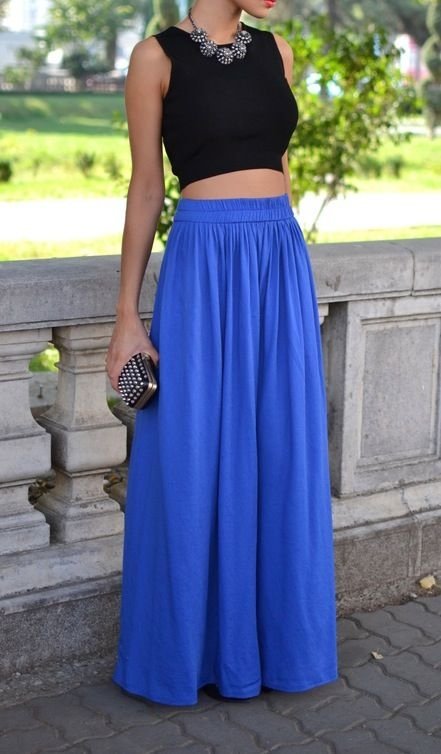 Just because summer's over, that doesn't mean you have to retire your maxi skirts! You can still create tons of fall-friendly outfits with them. For a classy look, pair a colored maxi skirt (try us.topshop.com) with a neutral colored top like black or white. For accessories, keep it simple and make your mark with a statement necklace like a fringed one from urbanoutfitters.com.
6

Business-ready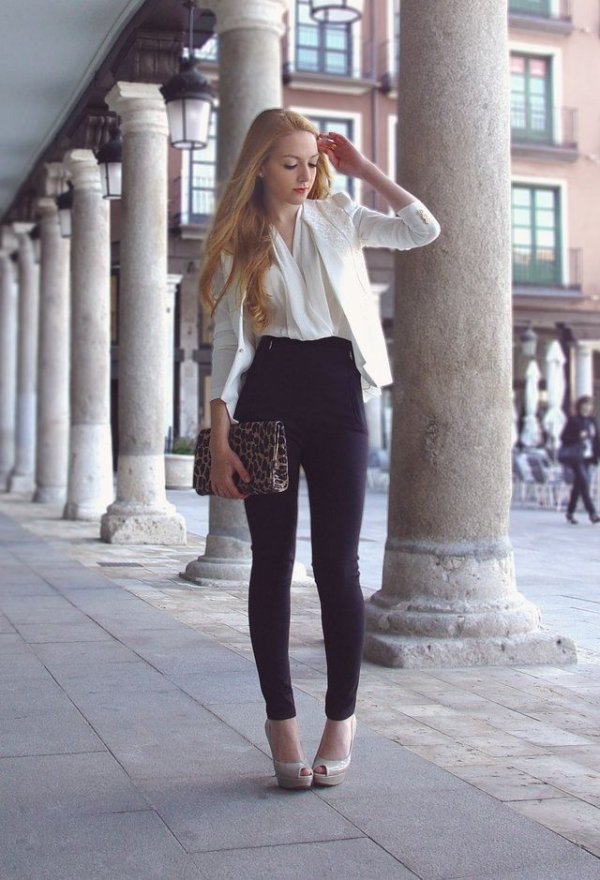 You can totally wear the high-wasited trend in the workplace. Browse through the trouser collection on forever21.com for some adorable and affordable picks. I like the idea of going with a classic black and white ensemble. So, pair the black trousers with a white blouse and then throw on a white blazer (hm.com) over it!
7

Floppy Hats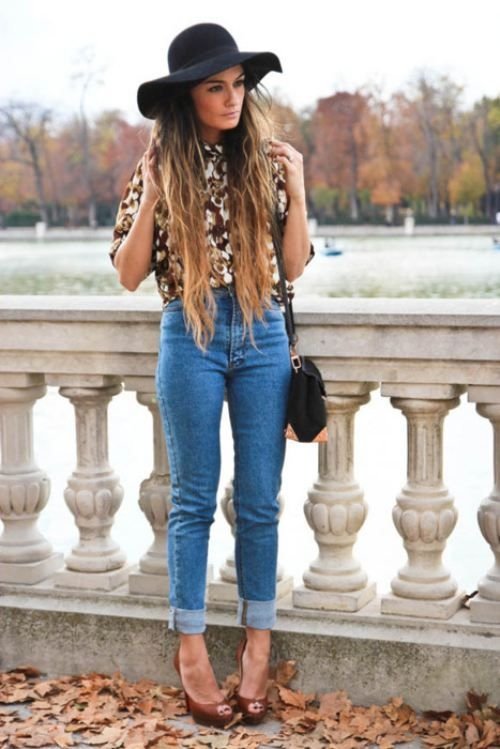 Nothing screams fall like a good ol' floppy hat. It's a great addition to any outfit! Rock some high-waisted skinny jeans (try hm.com) and pair it with a floral blouse (urbanoutfitters.com) because you can never go wrong with floral.For the shoes, keep things casual with some beige wedges. Or, if you'd like to add some edge to your look, go with combat boots. The floppy hat ties in the whole look!
Well, there you have it. Who said the high-waisted trend was reserved solely for the summer?! These are just seven out of many awesome high-waisted outfits that you can recreate this fall. Of the list, which look is your favorite? Which will you be recreating?